This solar PV solution provides fully integrated sustainable electricity generation without compromising aesthetics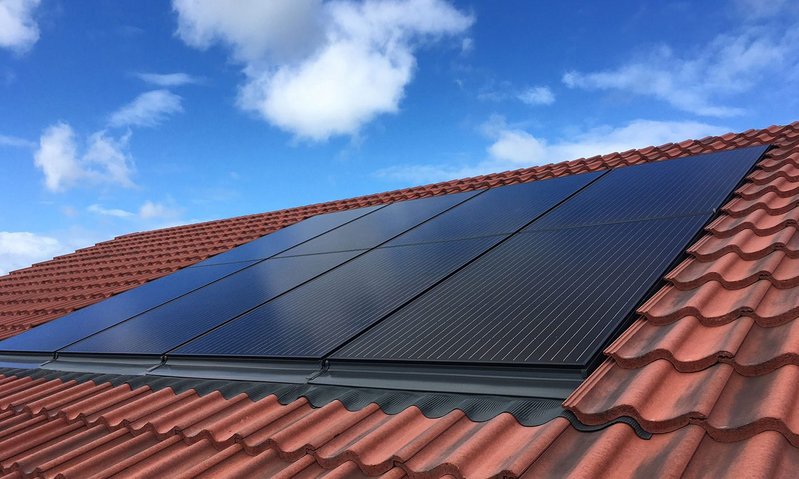 Solar has never looked so good: Marley SolarTile roof panels replace standard roofing tiles for a streamlined finish.
The chancellor's Spring Statement announcement that energy-saving materials (ESMs) such as solar PV will be exempt from VAT shows that policy makers are actively promoting the uptake of products that will drive the sustainability agenda in refurbishment.
Solar PV on roofscapes is set to be a critical part of the solution and - combined with other measures - is expected to play a significant role in satisfying Part L changes designed to reduce carbon emissions in new-build homes by 31 per cent.
To meet these changes, architects need to be able to increase specifications of roofscapes incorporating solar PV without compromising the aesthetic appeal of their buildings.
Why specify Marley SolarTiles?
The Marley SolarTile is the ideal solution for new and refurbishment projects.
It enables integrated solar PV on a roof, offering a more visually appealing, cost effective and easier-to-install option.
Integrated solar PV replaces a section of roof tiles, providing a sleek, seamless appearance as part of the overall roof aesthetic.
Marley SolarTile is tried and tested to work as part of Marley's full roof system. It has sustainability at its core.
In June this year, the Marley Roof System and Roof Defence by Marley won Best External Product at the Housebuilder Product Awards 2022.