Roof windows can add up to 30 per cent more natural light to any space. The Neo range - unobtrusive on the outside, frameless on the inside - was specified at this Fulham property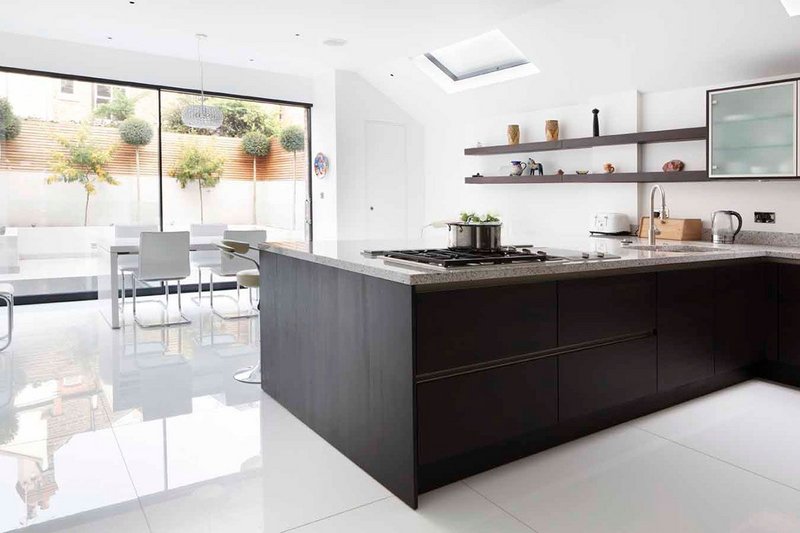 Neo: the roof window designed to look like a sheet of glass.
Light is one of the most effective ways to make a home feel brighter and roof windows can help by adding up to 30 per cent more natural light to any space.
Architect Jenny Harborne of Imago architects was approached by her client to add modern roof windows on an extension to a minimalist property in Fulham, London. She specified Neo from the Rooflight Company because, unlike most modern roof windows, Neo, when closed, has totally clear views uncluttered by opening mechanisms.
Three Neo roof windows were specified: two motorised and one fixed shut. The motorised roof windows were fitted with rain sensors to ensure automatic closure during adverse weather conditions.
'I liked the clean lines and modern design of the Neo roof window,' says Harborne. 'It merges well with the standing seam roof at the Fulham property and complements the minimal design perfectly.'
The Neo collection is made up of 16 standard sizes and custom sizes up to 2.3x1.4m. It is available in portrait, landscape and square formats.