Victorian styling and a frameless modern spec made the Rooflight Company design the ideal choice for Studio Stassano's refurbishment of a Grade II listed property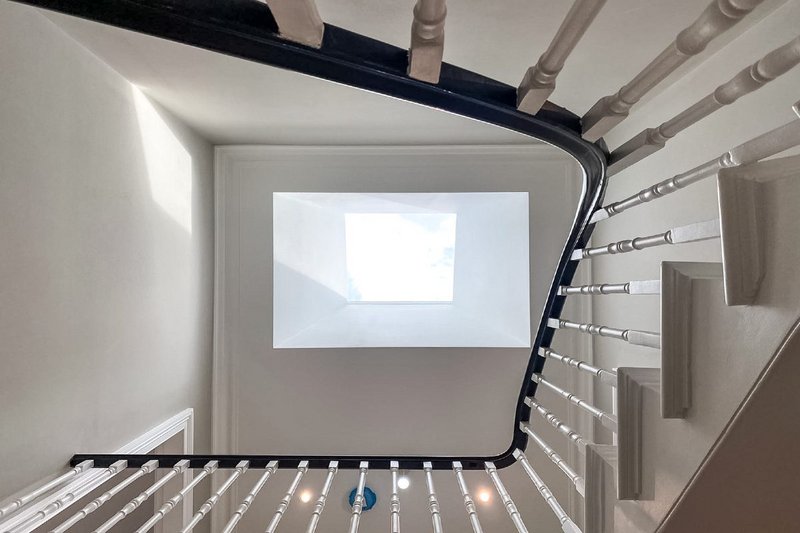 Neo rooflight in the main stairwell of the refurbished property in St John's Wood.
Architects Studio Stassano has specified the Neo rooflight for its renovation of a semi-detached Victorian property in the St John's Wood Conservation Area of the City of Westminster.
The owners wanted to update the house to make it more suitable for contemporary living, while taking it back to its roots by removing two poor quality extensions that were added in the 1990s.
The lack of general space was a limiting factor so the architects designed a new two-storey side extension and a full width single-storey rear extension, both in period-appropriate materials to suit the character of the property. New basement accommodation was also added beneath the main house and gardens.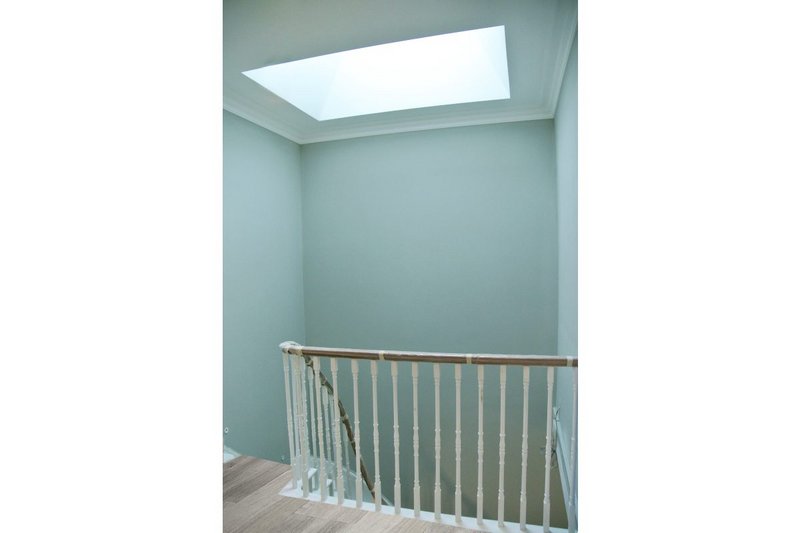 The Neo rooflight: 14 standard sizes plus a made-to-measure service are available.
The project was subject to stringent planning requirements. To meet these, Studio Stassano developed state-of-the-art structural and services engineering solutions to safeguard the integrity of the original building fabric and the structure of the house, while providing a sustainable design in line with building regulations.
Two light wells were incorporated to bring daylight to the basement and rooflights were specified for the extensions. The Rooflight Company's Neo was selected to flood the main staircase with natural light.
The Neo range of rooflights offers Victorian styling on the outside and a frameless view from the inside, with concealed motors and hinges to allow maximum light into the room. Internally, plasterboard can be taken right up to the frame, maintaining a clean appearance so the focus is on the view, not the window. It sits flush against a roof tile to give a seamless finish on the exterior.
For more information and technical support, visit therooflightcompany.co.uk
Contact:
01993 833155
enquiries@therooflightcompany.co.uk
---