Grenfell Tower cast a long shadow over the third RIBAJ/AluK discussion about city living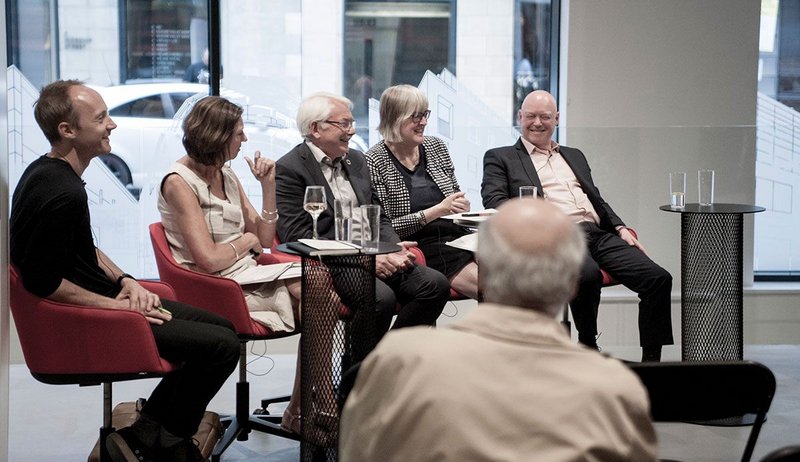 From left: Bell Phillips Architects' Tim Bell, Levitt Bernstein's Julia Park, Peter Head, June Barnes from Urban&Civic and Paul Jones, technology director at SPECIFIC.
There is a fear that something might be rotten in the state of UK housing. We know we are falling short of delivering on housing targets, and that affordability and availability have become key concerns, particularly in major cities. We also know that the homes we build and refurbish can go very, very wrong, with the catastrophic consequences seen at Grenfell Tower.
A string of government reviews and think tank reports have identified the factors that brought us to this point, and more will follow in the light of Grenfell. Failings have been identified in such diverse areas as the land market, planning policy, the structure and culture of the UK housebuilding industry, housebuilding methods and regulations, and government policies that promote house buying and the sell-off of council housing, while largely ignoring the provision of social rented homes.
While the broad theme of the event was housing, the discussion homed in on the design of today's homes and the architectural profession's role. Peter Head, who chaired the debate, has an unequivocal view of UK housing: 'It is a completely failed system.' June Barnes, of master developer Urban&Civic, drew attention to the development of ever taller and more complex residential schemes in the capital, with their equally complex strands of ownership: 'We are taking real risks in the homes we are building, but architects are at the end of all this and have no control.'
In 2016 a record 26 towers of at least 20 storeys were completed in London, 24 of them for residential use. Tall buildings now account for about a third of all new homes being constructed in the capital.
Living densities in the city have grown dramatically, explained Julia Park of Levitt Bernstein. A decade ago her practice, with HTA, Pollard Thomas Edwards and PRP, carried out a study into intense urban living, called Recommendations for Living at Superdensity. 'Then we thought a density of 150 dwellings per hectare seemed brave,' Park said. 'By 2015, our revisit of the study found 150 dwellings per hectare was the starting point and so we came up with the term "hyperdensity" to describe 350 dwellings per hectare or more. Now there are plenty of schemes in London with densities of more than 1,000 dwellings per hectare.'
High property prices and density are driving a range of solutions for urban living, including the micro-homes springing up across the capital. These provoked differing views among the panellists and the audience. Park, author of the book One Hundred Years of Space Standards: What Now?, had reservations. 'It's important we don't put people under too much pressure by making homes too small, and it's important that people aren't stuck in these homes,' she said. 'They need to be cheap so people can save for the next step on the ladder. I'd like to see micro-homes built by not-for-profit landlords and let incredibly cheaply.'
Tim Bell, of Bell Phillips Architects, emphasised the need to use land and other natural resources sparingly. 'It's our responsibility to be building sustainable buildings, and high density is key to using land as efficiently as possible,' he said.
Sustainable housing can take many forms. One example is The Buildings As Power Stations innovation programme, being carried out by the SPECIFIC research centre in Port Talbot. Its £125,000 Solcer House (PIP Sept/Oct 2015), which exports more energy to the grid than it uses, could point the way. The programme is working with Neath Port Talbot Council and housing association Pobl Group on a pilot scheme of 16 homes in Neath that will generate, store and release their own energy. It is hoped the concept will be rolled out across Swansea Bay city. 'It provides an alternative energy scenario,' said Paul Jones of SPECIFIC. 'We need to think about where technology is going in housing – components may need to be replaced.'
That brought the discussion back to Barnes' initial point about the risks that can be concealed in today's housing developments, as well as to questions of value, quality, longevity, and the architect's influence. Park said there was cause for some soul-searching: 'Somehow as architects we've failed to communicate the value of design.'
Bell saw glimmers of hope in changing client practice: 'A number of our clients are increasingly realising the risks of lack of quality and are asking us to remain on board in some capacity.' But Peter Head argued that the most effective solution for closing the gap between initial design and ultimate realisation lies in the adoption of a performance based approach to procurement: 'Housing should live up to its expected performance,' he said. 'Unless we're doing that, we're letting everyone down.'
---
Housing panel
June Barnes, board member, Urban&Civic
Tim Bell, director, Bell Phillips Architects
Paul Jones, technology director, SPECIFIC
Julia Park, head of housing research, Levitt Bernstein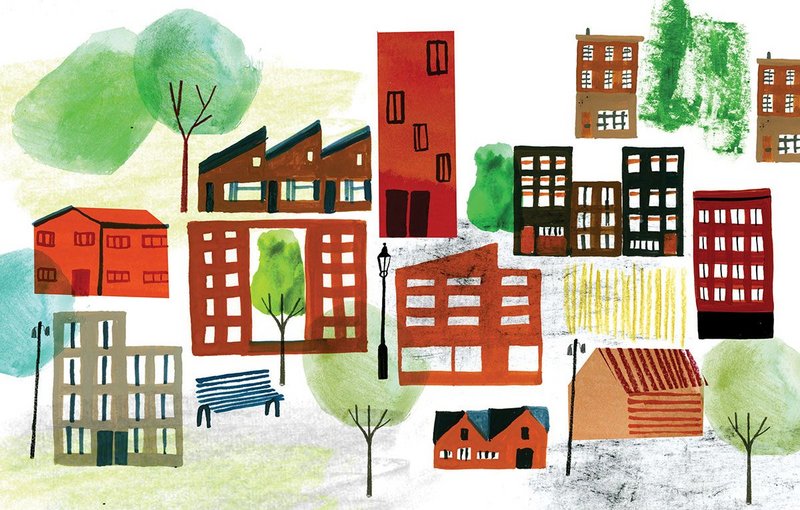 Where we go from here
Numerous policymakers, pundits and industry leaders have presented their ideas for untangling the Gordian knot that is the UK's housing crisis. In some respects, therefore, the final workshop was treading familiar territory, with a debate that covered land supply, the private housebuilder model and other delivery routes.
'We need local authorities to be given authority to build. We won't get a shift in output until we do,' said Alex Jan of Arup. This proposition has long been voiced by many in the industry and won limited support from government in the autumn budget delivered in November.
Another big policy intervention could come in tax reform. The government is moving towards allowing local authorities to retain 100% of business rates with the aim of making local government self-sufficient, and London is set to trial the approach in 2018. Panellists thought that stamp duty and other property taxes could also be channelled for reinvestment locally in housebuilding, in order to provide, as Jan put it, 'more of a nest, and less of a nest egg'.
With chancellor Philip Hammond setting a target of 300,000 new homes a year to be delivered in England by the mid-2020s, concerns continue about how the UK housebuilding industry can deliver, reliant as it is on traditional building methods and a European labour pool. The budget included investment for innovation and skills in construction, and so could help drive offsite manufacture of homes. Levitt Bernstein's Julia Park outlined how it could be applied in dense city development: 'In London there are very common homes – the 50m2 one bed apartment, and the 65-70m2 two bed apartment. They are fairly standard – there are limits to the design variety you can have. So why not manufacture the best options?'
Technology can help deliver low energy homes that are cheaper to run and factory built for quality – factors that the panel considers to be critical in providing homes fit for the future. But in the for-sale market, there is also a need to educate consumers about the benefits of such homes. 'We do have a problem with a cultural misunderstanding of what design is,' said Park. 'We buy a house based on a five-minute walk round. People don't know how to buy.' Quality, standards and consumer awareness could all be raised through the total design process, with its approach benefiting not only homes, but also wider neighbourhoods. 'We've not been looking at liveability in the round,' said Park. 'Cities offer more facilities so we can be forgiving of city housing itself. But suburban communities are falling far short of what makes a rounded community.' That might be a good place to start innovating.
---
Action plan
1 Reform property taxes to deliver local homes
2 Apply technology to improve better quality, more affordable low energy homes
3 Adopt the total design approach to raise public expectations and awareness.
---
See more here