The spray-applied acoustic finish reduces reverberation in warehouses by absorbing sound while avoiding the installation costs of a fixed panel system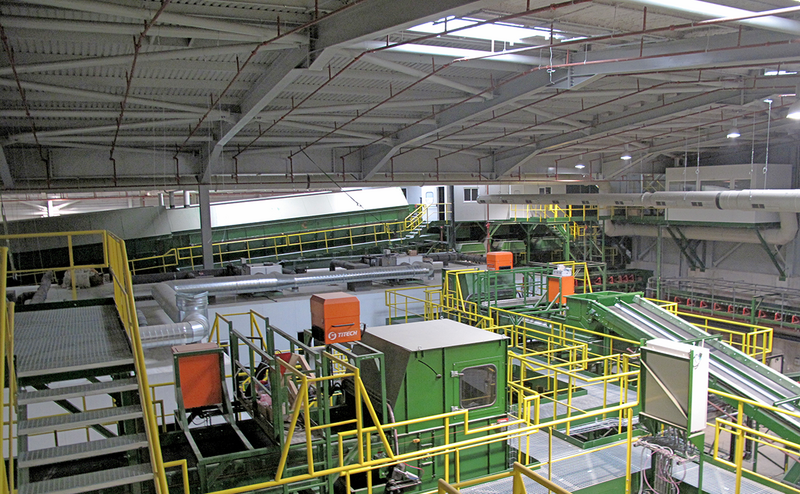 SonaSpray K-13 in Essex Waste Processing Plant. The product insulates by creating dead air macroscopic spaces between and within hollow cellulose fibres.

Credit: SRL and Balfour Beatty
In large warehouses noise generated by loud machinery reflects off hard surfaces, increasing noise levels by up to 15dBA - well above HSE guidelines.
Staff working in warehouses can try to protect their hearing with ear defenders, but this will prevent them from hearing instructions or warnings, increasing the risk of an accident.
SonaSpray K-13 is a seamless spray-applied acoustic finish for industrial noise control, offering superior performance at a lower installed price than fixed panel systems.
By absorbing sound energy instead of reflecting it, SonaSpray significantly reduces reverberation and overall noise levels within large spaces. SonaSpray can be applied quickly and effectively on to most prepared surfaces for minimal downtime, resulting in a quieter, safer workplace.
SonaSpray K-13 goes above and beyond the latest fire requirements under the updated Approved Document B. In fire testing it produced negligible amounts of smoke and no droplets, assisting in the safe escape of occupants and achieving a Class 0 to BS 476 and B-s1,d0 fire rating.
The SonaSpray range also contributes to many sustainable design and health certification systems, including BREEAM, SKA, Living Building Challenge and adds up to 17 points towards the LEED (Leadership in Energy and Environmental Design) rating of a project.