Introducing an invisible clip-based system for the rapid installation of flawless, hidden-fix wooden cladding and decking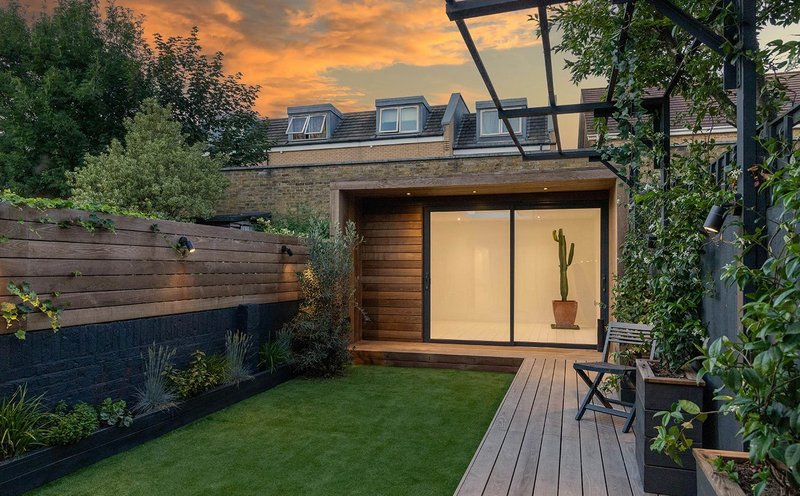 Grad Thermo Ash deck boards and cladding at a residential property in Linkfield Road, Isleworth, west London.
Leaders in the supply and installation of external timber solutions, The Outdoor Deck Company, has launched Grad - an invisible-fix, clip-based system for the rapid installation of screw-free cladding and decking.
Great to look at and easy to work with, Grad is an efficient, economical and sustainable choice for areas of any size, from domestic to large commercial and residential installations.
Grad: speeding up installation by 50 per cent
The uniqueness of Grad derives from its patented clip system, which allows installation up to 50 per cent faster than traditional methods.
Aluminium rails are supplied with the clips in place, ensuring that boards are installed in perfect alignment.
The Outdoor Deck Company supplies a range of compatible cladding boards, including Thermo Ash, Thermo Pine and Bamboo, in a variety of profiles and width options.
The Variclad system is compatible with three different sizes of bamboo boards clipped on to the same rail to create eyecatching cladding. Bespoke board arrangements are also available.
With the Grad cladding and decking range, The Outdoor Deck Company is helping architects deliver exceptional results in a fraction of the time.
Recent high-profile installations include Battersea Power Station by WilkinsonEyre and the new Google HQ by Gillespies landscape architects.
See more Grad case studies at outdoordeck.co.uk/case-studies
For more information and technical support, visit outdoordeck.co.uk
Contact:
020 8977 0820
---