Alternative to traditional timber has exceptional slip resistance in wet and dry, will retain its good looks for years and comes with a 25-year warranty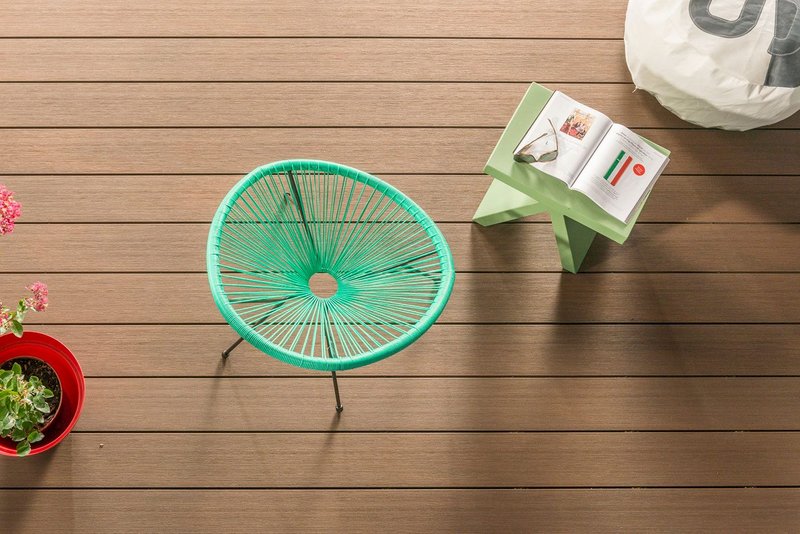 Seamless finish: Silvadec boards from the Outdoor Deck Company via France come pre-grooved so that they can be clip-fixed to joists.
The Outdoor Deck Company has added Silvadec wood composite to its collection of decking systems.
Silvadec composite boards have a unique formulation, combining recycled PEFC wood flour from France and high-density polyethylene.
The end result is a sustainable solid board that is splinter and rot-free with stable, long-lasting colour that retains its intensity. The product offers an unrivalled 25-year warranty.
'We visited a marina in France that uses Silvadec products,' says Outdoor Deck managing director Mike Wilderink. 'The decking had been installed for 25 years and looked as good as new, despite being in a demanding marine environment with high footfall.'
The product addressed an issue that Wilderink hits frequently when sourcing composite. 'Commercial decks are required to meet specific PT values and we like to run independent tests to verify manufacturer's results,' he explains.
'It is not uncommon for composite products to fail, but our Munro slip tests validate that Silvadec has exceptional slip resistance in both wet and dry.'
Composite is a fast-growing alternative to traditional timber decking and will retain its looks for many years with minimal maintenance and intervention.