Winner: Bespoke Furniture & Product Award
Pantori is an adaptable, tailor made, freestanding pantry larder, designed by carpentry intern Steph Leake and handcrafted by Jack Badger for Japanese crepe eatery, Nojō.
Inspired by Japanese joinery and its precision, the top of the Pantori has been jointed using three-way mitres and wedged tenons for added strength. These are housed in dovetails which tighten when driven in, giving strength and avoiding the need for mechanical fixings.
The ash drawers are housed and nailed with the extremely strong and durable ring shank nails used in boat building.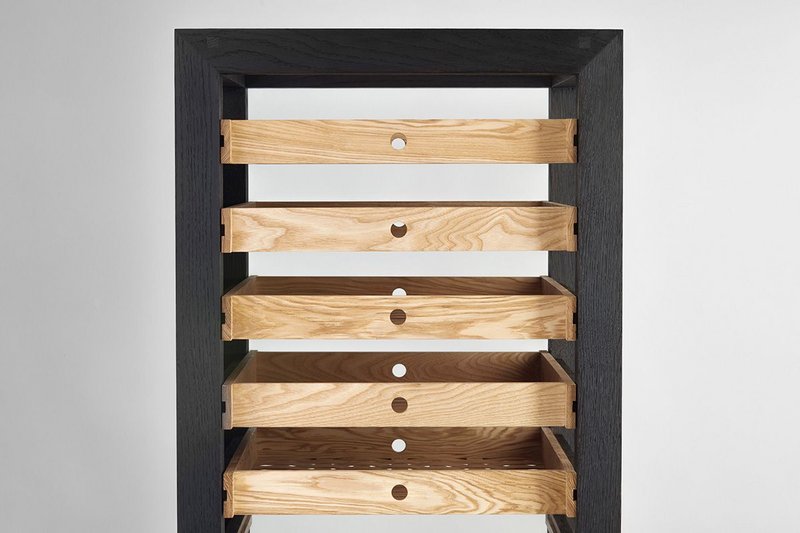 Shou Sugi Ban – the traditional Japanese art of burning timber to produce beautiful and long lasting products – inspired the scorching on the oak, which also preserves the timber and makes it resistant to fire, rot and insects. The entire unit has been hand planed and then finished with natural oil.
Pantori's design finds an inventive use for the waste sawdust and shavings, by creating a substrate for mushrooms to grow in.
The judges said: 'This project makes bespoke furniture accessible to everybody. It is so rare to see this kind of work in a public space.'
---
Designer Steph Leake, intern at Jack Badger
Maker/manufacturer Jack Badger Ltd
Client/owner Nojõ
Wood supplier Brooks Brothers Timber
Project architect Holland Harvey Architects
Wood Species European oak, English ash
---
Shortlisted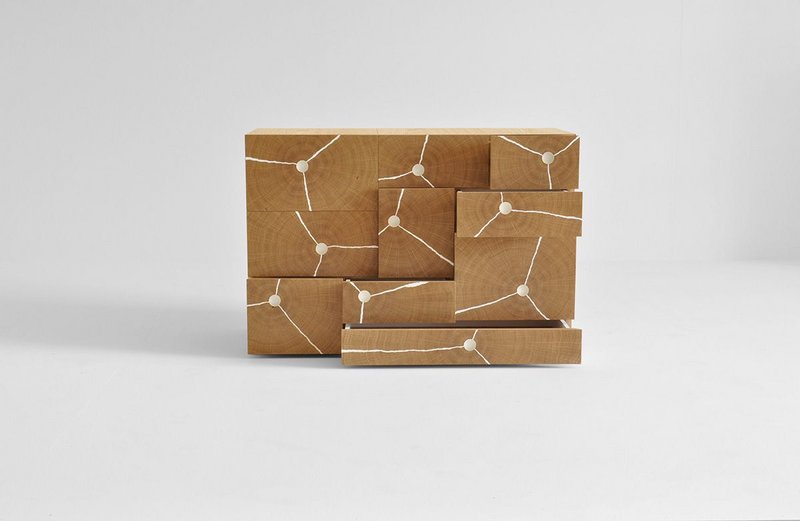 Shortlisted: Log Stack Cabinet

Credit: Designer Byron & Gómez