Ceramics firm Porcelanosa has a new London store filled with kitchen, bathroom and living spaces designed to inspire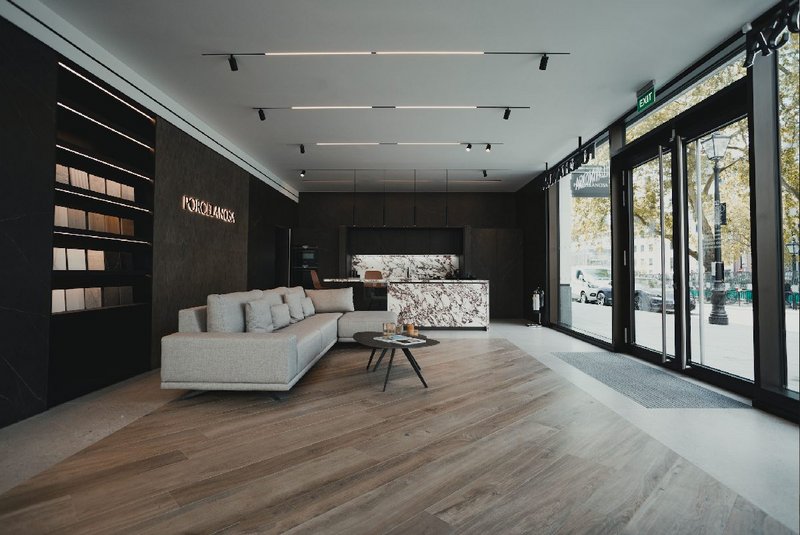 Porcelanosa at Hanover Square: The entrance to the showroom shows its natural wood collection and newest kitchen design with Viola Rossé worktop.
Spanish ceramics company Porcelanosa is expanding its London operations with a new showroom in Hanover Square.
The design centre offers a different experience from the firm's existing stores, providing inspiration for architects and designers through pop-up kitchen, bathroom and living spaces.
At the venue, Porcelanosa uses cutting edge displays to showcase the architectural applications of its HighKer Premium Ceramic range, Par-Ker Original Ceramic Parket, Forest Ecological Ceramic and its ultra-thin XTone slab.
Porcelanosa Group is the ceramic wall and floor tile sector's leading manufacturer and is at the forefront of ceramics production, research, development and technical innovation. The group specialises in single-fired porous, stoneware and porcelain wall and floor tiles in a variety of formats and finishes.
For more information and technical support, visit porcelanosa.com
Contact:
01923 656777
hanoversquare@porcelanosa.co.uk
---