Senior designer Sarah Escott is part of a 17-strong design team, which aims constantly to bring creative ideas and innovation to Amtico. Her focus is to develop laying patterns, including the Designer's Choice collection. We asked about their inspirations and how the team picks up on global trends in colour and pattern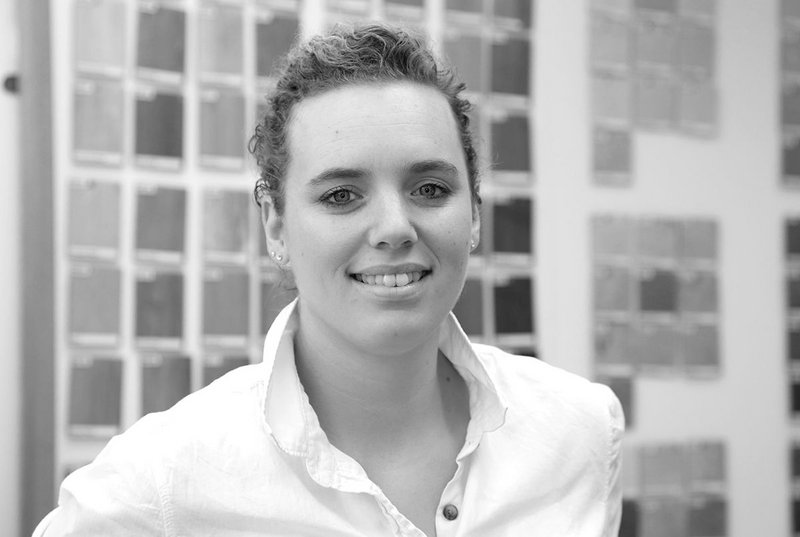 How does Amtico go about finding inspiration for new laying patterns? Are trends self-evident or do you seek them out?
The way that we approach trends is driven by originality and innovation. We're all from different backgrounds in the design industry; weave, print, mixed media, automotive, illustration and more. In terms of inspirations we come at it from different angles. We do a lot of global travel to shows in Milan, Stockholm and the Far East, check out the cities and absorb the cultural aspects. We'll come back with photographs and interesting ideas and then share those insights with the group. We have trend books and online trend sources, but these are more general guidelines for the industry; we concentrate on our design research and develop concepts from that. Our products have longevity so we want to make sure we're not reacting to trends that have already manifested as designs take time to develop. Patterns we generate must last and not drop out of fashion quickly.
Do patterns and colour trends have the same shelf life or do they move at different paces to each other? How do you design your laying patterns to accommodate these changes?
It's a delicate balancing act. We need to cater for those who are going to use the product to the end of its warranty life and those using it for a commercial fit-out, which will have a far shorter life. With collections we try to create a large palette of textures and patterns. The beauty of this means users can combine elements of the palette. It has flexibility that can respond to changes in trends and empowers users to make their own choices.
As an international brand do you have to tailor patterns or colour combinations to different countries and cultures?
Aside from our research, we have colleagues across the world who send feedback on local trends. We're inspired by regional differences and they influence our global collections. What we look for are concerns that are common to all. Some parts of the globe prefer warmer, softer colours or textures so we might reflect that in our colour combinations. Some collections are tailored, say, more to Asia, and address cultural aspects in a more targeted way, but the main collection should cover the global requirement. That's why our palette is so broad: to address regional differences.
Architects are generally driven by a form follows function mantra. Do you aim to imitate natural materials directly or do you have other ways of how your Luxury Vinyl Tile (LVT) represents, say, stone or timber?
We know there is a beauty to natural materials and understand the appeal of them. At the same time we know through our creative process there is a truth to our products. Aside from the many technical advantages to using LVT over natural finishes, the nature of our material gives us the potential to do a lot more than just mimic timber or stone. With our capabilities and manufacturing processes we can enhance the natural to create colours and effects that are genuinely beautiful in their own right. We can recreate an oak for instance but can also treat it with washes to transform it into something that customers can't get anywhere else. Then, through Designers' Choice, we can cut these products up and combine them in new ways, giving them an entirely new scale or dimension, and challenging how they can be used in different spaces.
How are you constrained by manufacturing techniques? How do you see LVT design and production methods changing?
We don't see constraints or limitations. Each time we try a new process, we learn from that and apply the findings to our design thinking. We try to stay investigative and curious. We want to push our machinery to see what it can do and sometimes even harness the unpredictable. Our Umbra product is an example of our approach to innovation. We have pioneered the technology to create a non-repeating pattern with unique flow and movement, and an identity all of its own. The product itself represents significant advancements for LVT, and delivers original and beautiful designs to our customers. Combining that level of product design with the pattern cutting technology we have on site gives us and our customers extraordinary creative potential.