Q-railing's latest laminated designs achieve fire classification BS EN 13501 class A2-s1,d0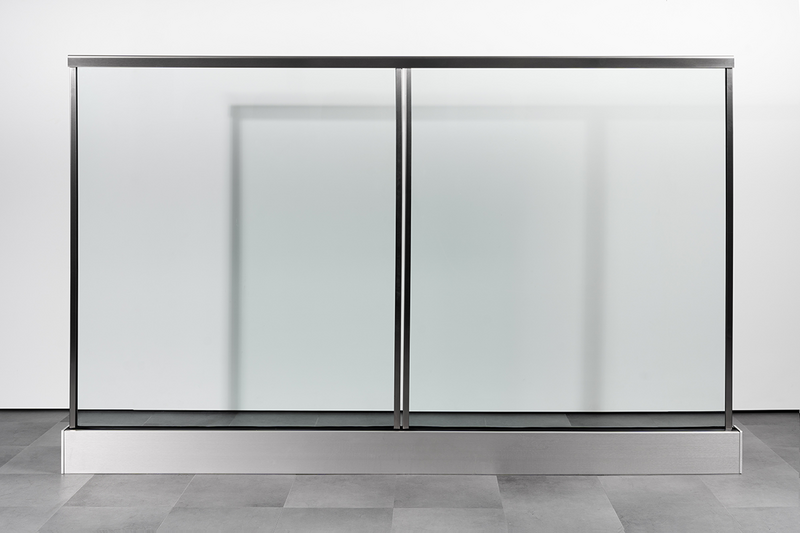 The new fire-rated balcony balustrade achieves 0.74kN/m line loads for residential use.
Good news for those who thought we would never again be able to use another glass balustrade on a residential building over 18 metres. There is now a laminated glass solution that adheres to the changes made to the Building Regulations 2010, Approved Document B, in December 2018.
Balustrade specialist Q-railing has launched a glass balustrade plus a glass Juliet balcony that both satisfy the amendments and achieve fire classification BS EN 13501 class A2-s1,d0.
When tested independent from the homogenous laminated pane, traditional glass interlayers, such as PVB, EVA and ionoplast SentryGlas (SGP), showed a combustible nature. In 2018 this resulted in a nationwide ban on laminated glass as a barrier on residential projects with habitable floors over 18 metres (11 metres often used in Scotland). Architectural plans based on clean sightlines, wind mitigation and a general premium feel - all benefits that come with glass - had to be changed. Alternatives were tried, but nothing could compete with glass.
The Q-railing team started to research compliant glass alternatives within the design of the glazed balustrade. It developed two fire-rated glass balustrades: one for use on balconies; the other a Juliet balcony system. Both are fully compliant with building regulations and guidance documents BS 6180:2011 Barriers in and about buildings code of practice and BS 8579:2020 Guide to the design of balconies and terraces, which came into effect on 31 August 2020. The latter clearly states that, when designing balustrades for balconies or terraces, sightlines as well as wind mitigation need to be taken into account.
Q-railing's two new systems are the only ones on the market to achieve the required EN 13501 class A2-s1,d0 rating. This is mainly due to the innovative laminated glass they utilise. The glass balustrades have been tested to achieve 0.74kN/m line loads for residential use and have been certified by a UK-based UKAS accredited third-party testing facility. All relevant declarations of performance are available.
The balustrade systems have already been supplied on a live project that was approved by local building control and NHBC to provide warranties.
For more information and technical support, visit q-railing.com
Contact:
0800 781 4245 or 01782 711676
---