The broad sanitaryware and accessories offering from RAK Ceramics provides architects and designers with a full interiors solution for everything from high-end refurbishments to large volume developments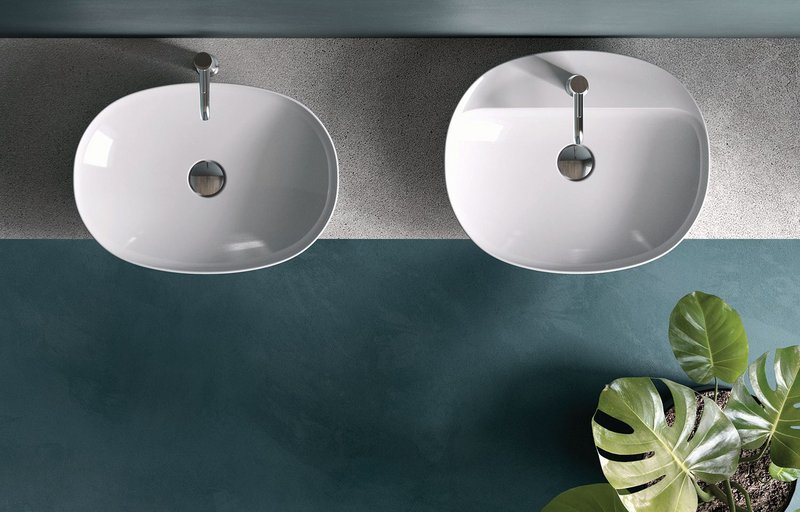 RAK-Variant countertop washbasins by Daniel Debiasi and Federico Sandri for RAK Ceramics.
RAK Ceramics offers complete bathroom solutions for any project.
It designs and develops innovative on-trend products that fulfil designers' needs supported by a supply chain with full UK warehousing so stock levels are reliable and projects won't be delayed.
The company provides a full interiors solution, from sanitaryware, brassware, furniture, mirrors and wall and floor tiles, for both the top-end luxury market and the more everyday functional needs of large volume orders. It is a one-stop shop for everything in the bathroom.
RAK Ceramics knows how important it is for architects and designers to be able to work creatively to offer their customers a balance of next-level luxury and functionality.
RAK Ceramics collaborates regularly with leading designers to create beautiful bathroom collections, including RAK-Cloud in partnership with Italian designer Giuseppe Maurizio Scutellà.
It is a range of back-to wall or wall-hung sanitaryware, elegant freestanding bathtubs and washbasins, softly curved bowls and wall-hung solutions. WCs feature rimless technology and washbasins are available in Matt White and Glossy Alpine White.
Daniel Debiasi and Federico Sandri are the design duo behind RAK-Variant. These high quality ceramic basins, which are available in round, oval and square designs, open up limitless possibilities for customised solutions featuring countertop, drop-in and under-counter washbasins.
RAK Ceramics is the third largest tile producer globally and the largest porcelain tile producer in the world. Its tile products include the award-winning Maximus Slab, a large-format, easy to look after tile suitable for bathrooms.
Its continuous surface is designed for any type of application, including floors and walls, cladding, furnishing and countertops. Maximus Slab offers designers creative flexibility and high technical and aesthetic performance.
Bathrooms need to combine form and function seamlessly and working with a single manufacturer is a streamlined and convenient way for architects and designers to achieve a full interiors solution.
For more information and technical support, visit rakceramics.com
Contact:
01730 237850
---