New brand of XPS board Ravatherm offers specifiers a choice of thicknesses and compressive strengths to suit any project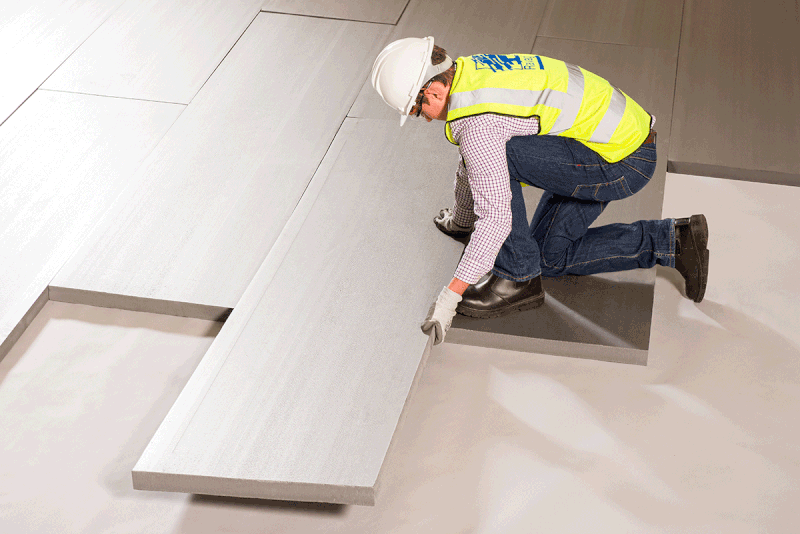 Ravago Building Solutions, Europe's largest extruded polystyrene insulation (XPS) manufacturer, has relaunched its market-leading range of XPS. Ravatherm XPS X is the new name for the UK's best-performing range of grey boards for roofs and floors, all with exceptional lambda values.
With a strong heritage and UK manufacturing stretching back 60 years, Ravatherm XPS X offers architects and specifiers a wide range of thicknesses and compressive strengths, ensuring that the most creative of design specifications can be met.
Ravatherm XPS X is moisture resistant and is blown with CO2, achieving a Global Warming Potential (GWP) score of less than five. Products in the roofing range were the first to secure a Green Guide rating of A+ from BREEAM. To minimise environmental impacts and shipping delays, manufacturing takes place in King's Lynn, Norfolk.
Ravatherm XPS X leads the market, with its grey products having been used in the UK's most energy-efficient residential and commercial buildings. Ravatherm XPS X is first choice for architects looking to deliver the most environmentally sound buildings that push design boundaries.
Ravago Building Solutions is a division of Ravago, a fast-growing multinational company founded in Belgium in 1961. It is committed to ethical and sustainable business practices and forges strong relationships with its 7,000-strong workforce and 49,000 customers.
Ravago Building Solutions manufactures and distributes specialised building products and solutions across Europe, Turkey and CIS markets. In addition to XPS, its products include mineral wool, waterproofing, dry construction, construction chemicals, foils and packaging.
For more information and technical support, visit ravagobuildingsolutions.co.uk
Contact:
LinkedIn: RavagoBuildingSolutionsUK
Twitter: RInsulationUK
---