A well designed aesthetically pleasing curtain walling system produces a distinctive, thermally efficient building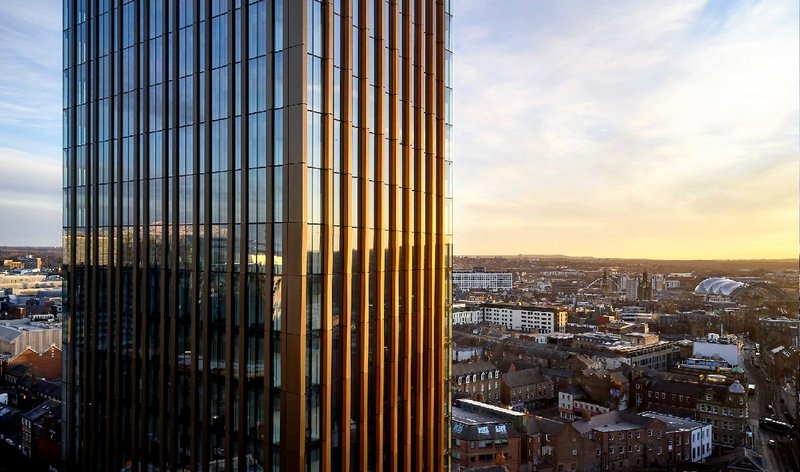 Curtain wall systems create light-filled commercial and residential spaces with panoramic views.

Credit: ©Hufton+Crow
Facades have the ability to transform how we see architectural spaces. In recent decades, glazed curtain walling systems have become increasingly popular.
Forming a significant part of the envelope, curtain wall systems can directly impact key performance considerations, including water tightness and thermal characteristics, daylighting, ventilation regimes, acoustics and building movement.
With varying levels of performance, depending on characteristics such as profile design, gaskets and openings, each system's test data speaks for itself. CW 50, for example - the leading curtain wall system from Reynaers - offers all-round performance having passed CWCT Sequence B testing. Alongside technical performance, curtain walling holds the potential to define a building's appearance.
Large and often full-height windows maximise views and fill rooms with natural light, making spaces healthier, more comfortable, practical and modern. From the outside, curtain walling also equips buildings with a distinctive appearance.
Ensuring correct specification
To unlock all the benefits possible with curtain walling, it is crucial to work closely with suppliers and collaborate with design teams from the very outset of a project.
Through the Reynaers Consult programme, in-house specialist consultants, engineers and technicians work with architects and building professionals to offer technical assistance.
This collaboration facilitates a deeper understanding of a project's specific requirements and allows for the correct systems to be specified, including bespoke designs.
For more information and technical support, visit reynaers.co.uk
Contact:
0121 421 1999
---