From design freedom to aesthetics and performance, here's why a wraparound glazed facade beats all the other options for modern building projects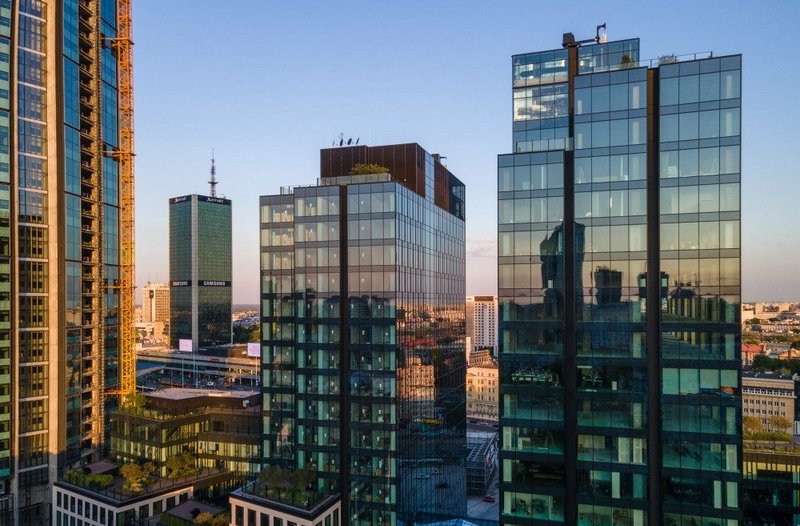 Glass curtain walls can replace existing solid walls to turn an ordinary room into something spectacular.
As the face of a building, facades are one of the most important design elements - and curtain walling can play a critical role.
The benefits of this material can be extremely far-reaching. Here are five key reasons to include curtain walling in the design of modern buildings.
1. Curtain walling provides ultimate design freedom for architects
Curtain walling equips designers with the ability to create striking glazed facades through the use of off-the-shelf and bespoke systems.
In practice, architects experience complete design freedom, safe in the knowledge that suitable curtain walling systems will be able to accommodate design considerations while still delivering the desired performance and functionality required of modern buildings.
2. Curtain walling supports sustainability
Sustainability is a primary consideration at every stage of a building's design, from initial planning through to construction and even once occupied.
Through its design, curtain walling can contribute towards the overall sustainability of a building thanks to the individual performance characteristics of specific systems, supporting functions such as cooling and ventilation through to energy efficiency.
3. Curtain walling delivers comfort
To be successful, a building has to do more than look good. It needs to perform well and be functional for occupants.
Comfort is a key consideration here, ensuring that interior spaces cater for the needs of those who use them.
There are several layers to optimising comfort, including noise control, safety and security and daylighting.
It is in these areas where curtain walling can help buildings to excel.
4. Curtain walling leads on aesthetics
Often centre to the design of a building facade, aesthetics are integral.
The trend to incorporate significant volumes of glazing into the building envelope is facilitated by curtain walling delivering on a number of requirements, such as helping a building to fit into its surroundings, equipping it with a unique character and maximising views outwards.
5. Curtain walling underpins performance
As the most basic function of the building envelope, facades need to provide a barrier against external elements.
To this end, systems are expertly engineered and rigorously tested to meet the demands of modern building requirements.
This includes everything from air, wind and water tightness through to thermal efficiency and building movement.
Reynaers Aluminium is a specialist in the development of sustainable architectural glazing systems and offers a range of market-leading curtain walling solutions.
To support architects in selecting the most suitable system for their design, Reynaers has also built a dedicated Consult Team to collaborate with architects from the outset of a project.
For more information and technical support, visit reynaers.co.uk
Contact:
0121 421 1999
---