Reynaers' emphasis on working in partnership with architects, fabricators and installers is helping it design innovative aluminium glazing solutions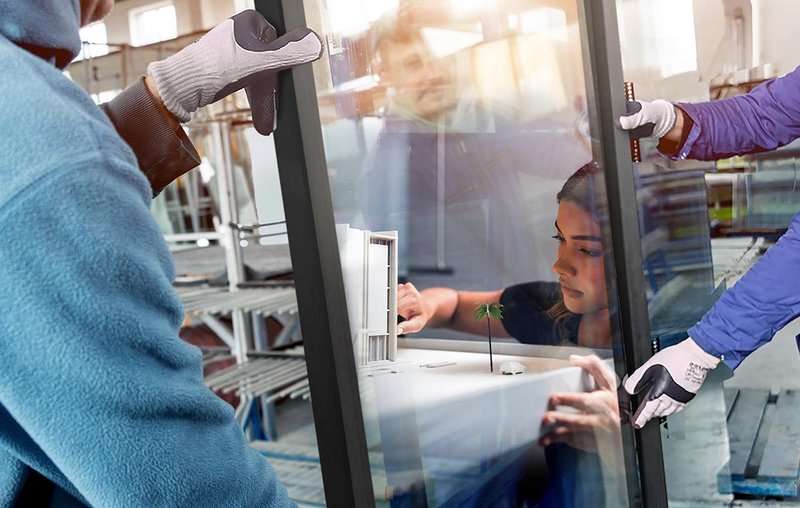 Reynaers' aluminium windows and doors: Large spans and even elements of up to three metres in height are possible.
Aluminium glazing company Reynaers has been helping architects bring their designs to life for more than 50 years.
The company brings expertise and hands-on technical support to projects, working collaboratively with architects and specifiers to understand their requirements and develop aluminium systems that deliver the best results.
Its virtual reality tool Avalon lets architects 'walk through' a building while it's still in the design phase, review technical aspects and make changes in real time. Through the company's network of fabricators and installers, these systems are then crafted into its windows and doors.
Reynaers' bespoke aluminium systems can be expertly engineered to even the most complex briefs, facilitating true creative freedom. So, even in a built environment of box-ticking, checklist-checking and cold cost analysis, the company supports teams to never lose sight of what sets their buildings apart - care and creativity.
Reynaers is working hard to overcome some of the industry's major challenges, including sustainability. Aluminium is a highly sustainable material in terms of its longevity and all-round performance. It is strong and stands the test of time.
The company has committed to sourcing low carbon primary aluminium for its systems. This means where electricity is required to produce raw aluminium, green electricity is used, significantly reducing CO2 emissions.
Reynaers understands how much architects care for the buildings they create and works in partnership with them to design solutions that exceed expectations.
For more information and technical support, visit reynaers.co.uk
Contact:
0121 421 1999
---