The new flat rooflight by the Rooflight Company can create bright, productive environments for homeworkers and has impressive U-values and weather resistance too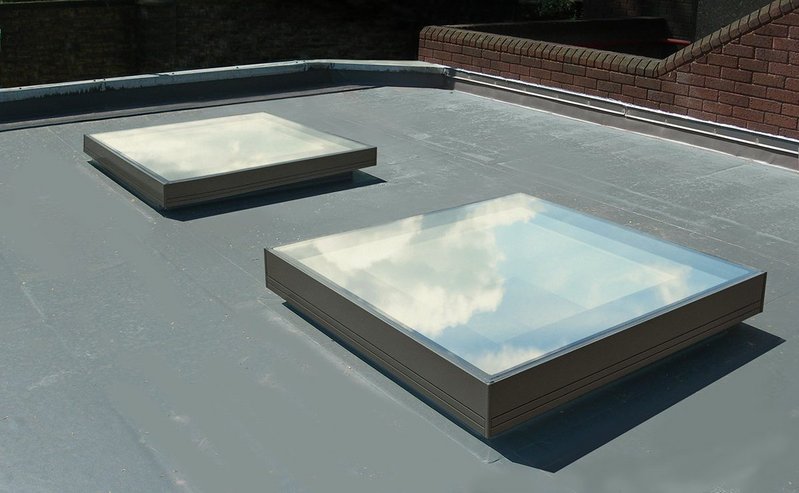 Neo Advance by the Rooflight Company: Brightening home workspaces, improving wellbeing and reducing the need for artificial light.
The Neo Advance flat rooflight range by the Rooflight Company offers architects reduced heat loss, contemporary streamlined style and increased light levels.
While climate change and energy consumption continue to be key considerations in the design of our buildings, Covid-19 has turned many homes into workplaces. We are coming to appreciate first hand how natural light boosts productivity and wellbeing while reducing running costs. And choosing the right rooflight can help.
The Neo Advance flat rooflight achieves whole window U-values (Uw) as low as 1.06 Wm2K on the opening option, with a double-glazed unit incorporating a 16mm argon-filled cavity and SGG Planitherm One low-emissivity coating. This ensures an optimal light transmittance of 71 per cent through the glazing, while also achieving marketing-leading thermal efficiency for the window frame.
The Rooflight Company adopts a transparent approach by stating the energy conductivity through the whole rooflight system based on installation, in accordance with the recommended guidance. This gives specifiers and their clients accurate information on energy efficiency.
The Neo Advance rooflight features a patented thermal shield, which comprises UPVC extrusions filled with 40mm expanding polyurethane insulation in combination with the lining-to-glass detail. This stops heat passing through the aluminium frame and, because the linings are installed right up to the glass, no heat escapes. This thermal shield prevents condensation and mould, allowing any potential condensation to be captured and drained out of the building directly.
The external performance of a rooflight matters, particularly for coastal properties and those in areas subject to the extremes of the British climate. Compared to inland towns and villages, coastal areas tend to be wetter with more extreme winds carrying abrasive salt that can batter the exterior of properties. Weather-resistant Neo Advance with its protected polyester powdered coating to BS EN ISO 12944 aluminium frame can withstand the challenges of a coastal location, keeping buildings safe, warm and dry and the rooflight in optimum working order.
The Neo Advance flat opening rooflight has no unsightly fixings, ensuring clean lines and a contemporary aesthetic. The standard frame is finished in smooth matt Umbra Grey. A motor is concealed within the framework so the window can be opened and closed using a switch or a remote control.
Six standard sizes are available, up to 2x1m, for the motorised opening; and seven sizes, up to 3x1m, for the fixed option. There is also a made-to-measure bespoke option.
Neo Advance is suitable for any project location, including coastal. It is designed and manufactured in the Cotswolds by a skilled team of craftsmen.
Being able to specify a product that brings in more natural light than a standard window, reduces heat loss, performs in harsher weather conditions and remains visually stunning inside and out, is more important than ever.
For more information and technical support, visit therooflightcompany.co.uk
Contact:
01993 833108
enquiries@therooflightcompany.co.uk
---