A series of online RIBA-accredited seminars for architects is being hosted by installation specialist Schlüter Systems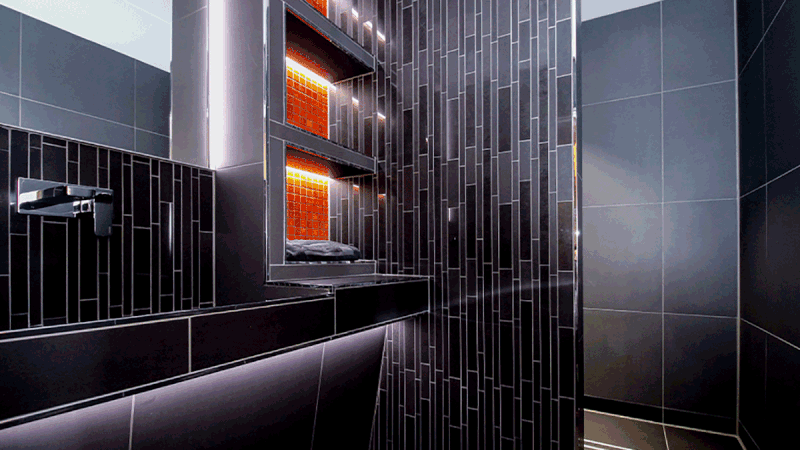 Schlüter CPD 1: Considerations for Tile and Stone Installations.
Schlüter Systems is hosting a suite of RIBA-accredited online CPDs aimed at architects and specifiers.
The seminars are a fantastic way of learning about best practice within the construction industry. Each provides a detailed look into a specific area and the aim is that you come away armed with the tools you need to install products with ease.
CPDs currently available are:
1. Considerations for Tile and Stone Installations
Offers an overview of what should be kept in mind when dealing with tile and stone installations. Provides a solid introduction to working with these materials.
2. Specifying Integrated Underfloor Heating Systems
Focuses on the different options available for the specification of underfloor heating. Details the ins and outs of hydronic and electric systems and what type of projects each are best suited to.
3. 10-Point Plan for a Perfect Wetroom
Explores wet room installations at the design and specification stage. Looks at a variety of topics, including integrated versus multi-manufacturer combined systems, waterproofing, technology and the difference between waterproof systems and water-resistant systems.
4. Specifying Solutions for Crack-Free Tile and Stone Coverings
Considers how to guarantee a crack-free finish for tile and stone, with recommendations and essential considerations in specifying problem-free coverings that last. Covers what you need to know about uncoupling, movement joints and best practice.
5. Specifying External Applications with Tile and Stone
Builds understanding of how to protect bonded installations of tile and stone installed on balconies, terraces and patios. Explores how to counteract the stresses of the environment and achieve functional assemblies.
The CPDs are presented by Schlüter's area specification consultants and are currently being held online. To book, visit schluterspecifier.co.uk
For more information and technical support, visit schluter.co.uk
Contact:
01530 447723
---