The firm's aluminium windows, sliding doors and curtain walling open up river views and skyscapes at The Waterside Apartments project on Trent Bridge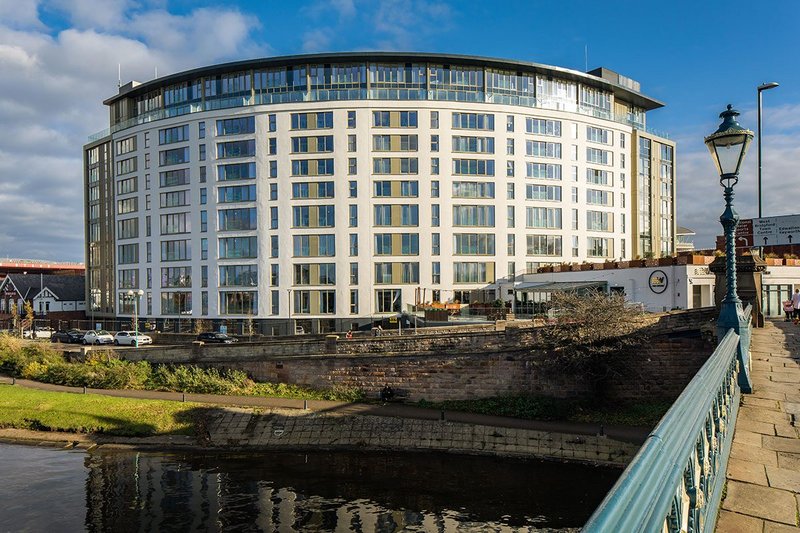 The Waterside Apartment, Trent Bridge, Nottingham: A conversion of an iconic existing building by Leonard Design Architects.
The Waterside Apartments scheme, aptly named owing to its prominent location on the banks of the River Trent in Nottingham, comprises luxury residential accommodation of 121 individual apartments and duplex penthouses developed over 11 storeys, with office and leisure facilities to the ground floor.
Designed by Leonard Design Architects for clients Monk Estates and Harmony Bridge, The Waterside Apartments have expansive views of the city and the river and these have been enhanced through the specification of Senior's aluminium windows, sliding doors and curtain walling.
The company's products have been installed and fabricated by supply chain partner Duplus Architectural Systems and were powder-coated to provide added protection from the elements and greater durability.
The development maximises the sense of light and space with floor-to-ceiling glazing. Senior's slim profile SPW600 aluminium windows and sleek SF52 aluminium curtain wall system were used throughout.
To provide natural ventilation and access to the Juliet balconies, the company's patented low U-value Pure Slide aluminium doors were installed. By offering exceptional thermal efficiency when closed, Pure Slide doors help retain heat and create a comfortable interior environment that is cost-effective to maintain.