Recessed lighting not an option? The Delta Light system offers bold profiles, linear LEDs and spot and pendant modules that architects can combine and tailor to any project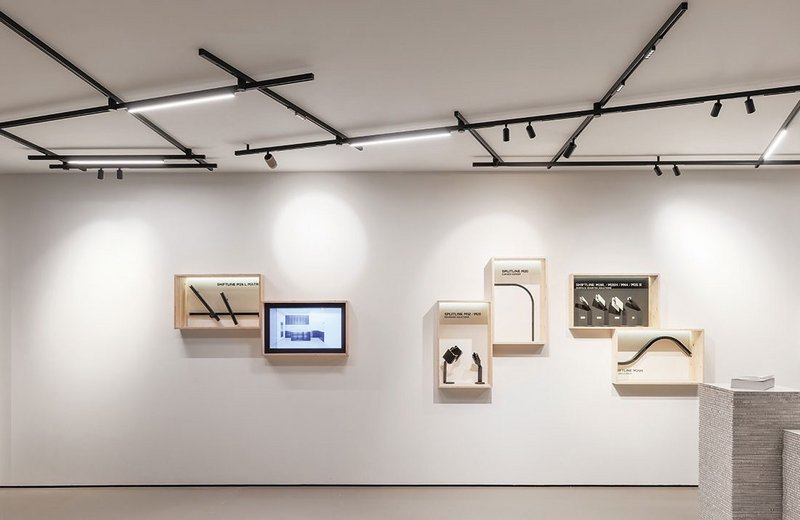 The Shiftline M26 L Matrix lighting system creates a network of lines for directional spots and linear LEDs. The system is ideal for when recessed lighting is not possible and creates the opportunity for architects and designers to create their own tailored lighting schemes.
Clever add-ons to the Shiftline M26 L profiles allow multiple profiles to join each other to create any structure. The 2P Connector not only assures the electrical connection between two profiles, but also serves as a decorative element with its cylindrical shape perfectly in contrast to the straight lines of the profile.
To complete the Matrix system, an additional ceiling fixture and a non-electrical connector allow for unlimited creativity - connect multiple profiles in myriad ways.
To create the ideal lighting scene for any space, Spy, Vizir and Hedra modules - in different sizes and lumen packages - can be combined with Tweeter modules, linear LED lighting or pendant modules, such as Microspy 39 C or Gibbo, offering a wide range of possibilities. All modules can be easily switched from one position to another thanks to their magnetic fixation.