Current comment with some light relief
Where there's muck ...there's brass. Apply that to the Thames riverbed and there's a lot of it. TfL figures last month showed that London's sunk £175m Garden Bridge project cost £50m – £43m of it put on the taxpayer. Stand out sums are £21m paid to Bouygues, £12m to Arup and £2.7m to Heatherwick Studio. It's unlikely heads will roll over this profligacy; after all, this country swallowed the story of £350m a week going to the NHS if we left the EU; this is a drop in the ocean by comparison.
Speaking of which, as PiP went to press, Inside Housing reported that the Regulator of Social Housing had warned England's Housing Associations to prepare for a No Deal Brexit. Key concerns were the housing market, noting 'Bank of England projections which suggest a fall in house prices of up to 33%', risk of 5.5% interest and 6.25% inflation and reduced access to materials, with elements like boiler and lift parts EU-sourced and 'not readily stockpiled'.And, the Regulator goes on, labour shortages. Something to bear in mind at Europe's biggest building project – EDF's Hinkley C nuclear power station. The site will require nearly 5,600 workers, drawing more than 20,000 people to Bridgewater in Somerset. The subject of a Radio 4 show 'Not the Biggest Hotel in Europe', the 1000-person residence they've built, the second biggest in Europe, to house the workforce is bringing prosperity to this sleepy town. But also some notoriety, with a local rise expected in 'divorces and 'pop-up' brothels'.
This last concern is a reminder that construction should be seen in context. As old professions go; like the hotel, it's still the runner-up.
---
Below, Jan-Carlos Kucharek enjoys three stand-outs from the inbox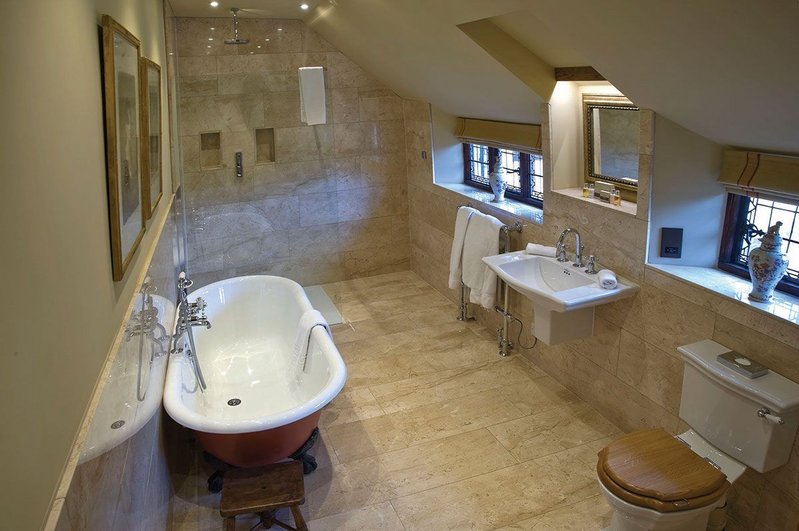 Credit: Aqualisa
BOLEYN POINT
While retaining possession of her Loaf of Bread, Anne Boleyn must have loved growing up in 13th century Hever Castle in Kent. Any confusing ideas about her future would only have been compounded by its mazes – yew and more recently one of water. Would she have found solace under one of the Aqualisa HiQu smart showers now installed at Hever's high-end B&B? Unlike her 'French style' execution, by sword rather than axe, in a patriotic nod, sensors light up red and blue to heat and cool, and white when the shower reaches the desired temperature. All contributing to what sounds like a thoroughly dreamy place to lay your… er… head.
---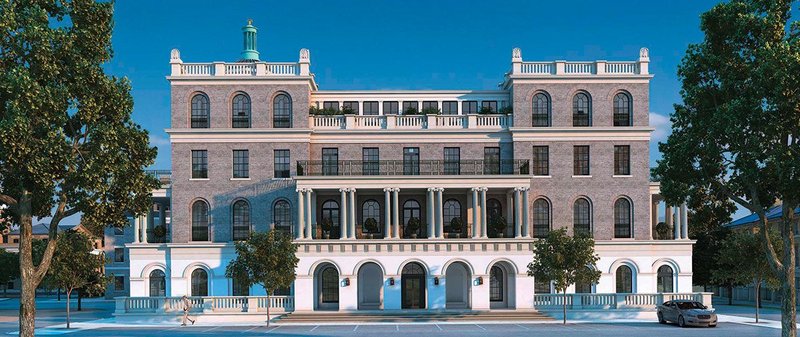 Credit: Hansgrohe
RUB-A-DUB DUB
Speaking of high levels of execution and cutting-edge technology, Hansgrohe's Axor taps and showers have been specified at Prince Charles 'Petit Trianon' of a personal project, Poundbury in Dorset. Architect Ben Pentreath has just completed the Royal Pavilion, nestled in the bosom of blighty between Queen Mother Square and Pavilion Green. This 20-apartment scheme, inspired by Nash and Soane, looks out at buildings by Quinlan and Francis Terry, and features a large brick tower atop a stone triumphal arch. You'll need lots of liquid assets all round – the cheapest flat trickles in just shy of £1m, with the penthouse eye-wateringly double that.
---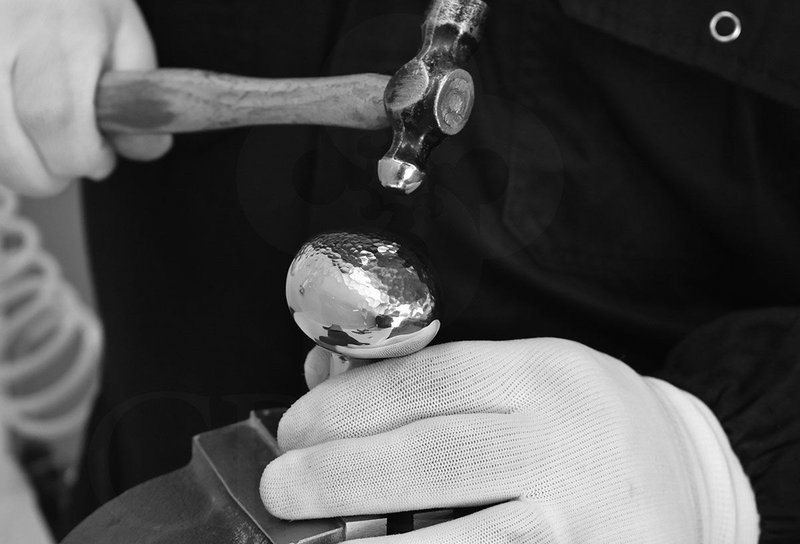 Credit: Croft Architectural Hardware
NIP, TURN AND RELEASE
Five generations of the Clifford family have been hammering it up at Willenhall-based architectural hardware firm Croft since 1868. So to mark its 150th year they went back to doing what they do best with the 'Hammered' series. Director Paul Clifford puts it down to their 'accomplished hammering techniques, making each item truly unique.' Of course, it wouldn't be complete without the inevitable peening, so they've peened on some of their existing products, 'adding a distinct rustic look and feel' to the range. Architects stressed by luxury ironmongery schedules, who'd like to get hammered themselves, should double down to Croft's website.
---