Discover the products allowing architects to control noise without design compromise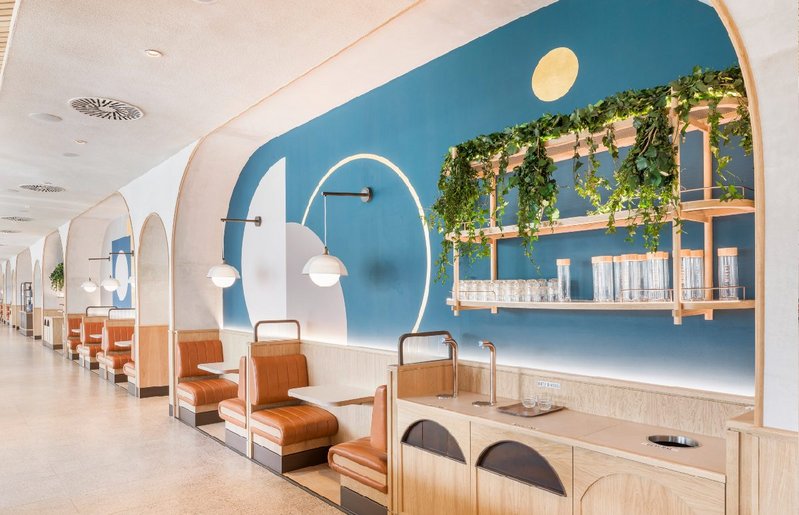 Sitting pretty: SonaSpray fcx acoustic spray throughout The Market breakout space at 22 Bishopsgate, London.

Credit: DesignLSM, Adnitt Acoustics and Andrew Meredith Photography
Oscar Acoustics' SonaSpray acoustic decorative finishes absorb sound energy, allowing designers to create productive spaces free of distraction.
SonaSpray's big 6 environmental credentials
Contributes towards many sustainable design and health certification systems, including BREEAM, SKA, Living Building Challenge and LEED.
Environmental Product Declarations (EPDs) to ISO 14025.
Achieves M1 certification as Low Emitting Building Material, GreenGuard Gold, Cradle to Cradle and satisfies many features under the WELL Building Standard.
Effectively lowers the carbon footprint of a building project by sequestering rich stores of carbon for the life of the structure or application.
Installed by expert ISO-14001-certified Oscar teams.
Made of fire treated, recycled paper and other rapidly renewable natural resources.
SonaSpray's 7 big design benefits
Class 0 to BS 476 and B-s1,d0 fire rated.
Controls reverberation by absorbing sound energy instead of reflecting it.
Seamless spray finish follows the lines of whatever is underneath, enabling designers to achieve perfect curves and shapes.
Can be applied directly to most substrates, including concrete, plasterboard, GRP, steel, glass and expanded polystyrene.
Can be applied to complex architectural elements, such as barrel vaults, domes and corrugated decks.
Suitable for application behind suspended mesh and timber ceilings.
Black finish achieves ideal conditions for lighting control and creating the illusion of infinite ceiling height above suspended ceilings.
SonaSpray can transform any noisy interior - including offices, warehouses, auditoriums and studios - into an acoustically balanced environment that sounds as good as it looks.
Watch the Oscar Acoustics video below to find out more.