Paul Strudwick, associate at HKS Architects, chooses his specification favourites
Trimo QBiss One cladding.
Trimo QBiss One cladding
We used Trimo QBiss cladding on the facade of Silverstone UTC, a new-build college by the track circuit, in a variety of colours and modules. The interlocking, prefinished steel sheets with a non-combustible mineral wool core provide a complete facade. Three-sided end pieces helped accentuate the language of the facade and integrated windows and doors can also be included within the system to provide a holistic approach to the envelope design. Its different joint options, colour finishes and rounded corner profile make it an excellent alternative to rainscreen or composite.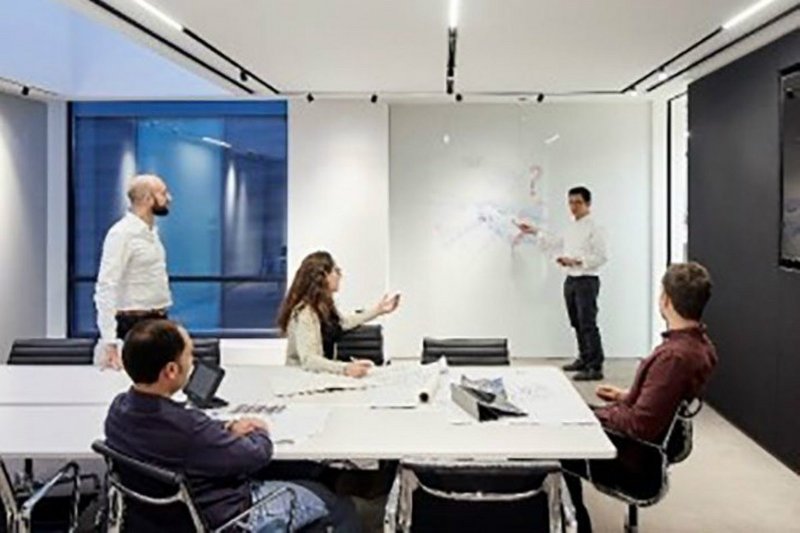 Kvadrat Soft Cell acoustic panels
For the meeting rooms reverberation treatment in our own studio refurbishment at Elsley House, we specified Kvadrat Soft Cell acoustic panels. They are now a regular feature on our commercial projects due to their Class A absorption performance and sleek visual appearance, which can be integrated easily into a scheme's mechanical and electrical design. The panels are made up of an aluminium frame with tensioned fabric of a variety of colours and textures. Any maintenance requirements above the panels can be efficiently accessed via the product's magnet and spring mechanism.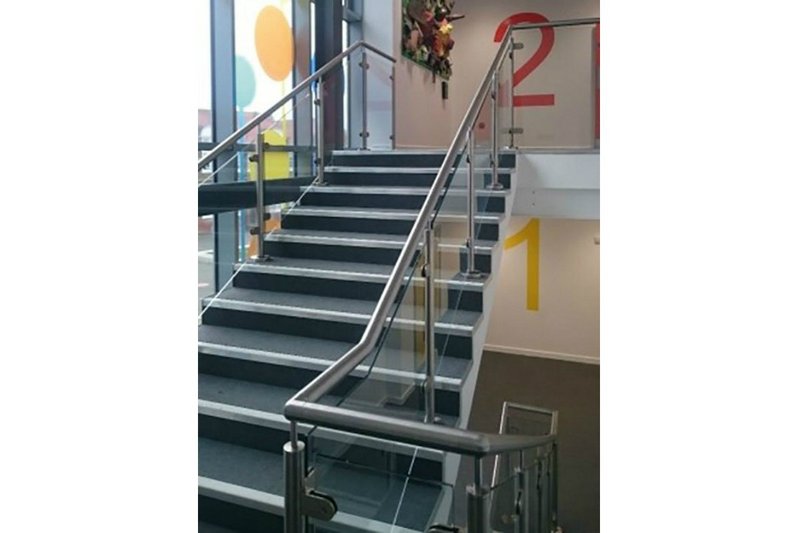 Delta balustrades.
Delta balustrades
We have been specifying Delta balustrades for many years on both PFI/P21 healthcare and ESFA-funded education projects. Delta offers systems and designs for different areas of a project, from double-height feature spaces to escape staircases and both internal and external spaces. As well as a well designed product, the technical service for specifiers is invaluable for detailing these elements of the project. For Whitefriars Community School we specified the Orbis stainless steel balustrade with glass infill throughout with a combination of top fixed and side fixed arrangements.