Alexander Martin of Alexander Martin Architects picks three of his specification favourites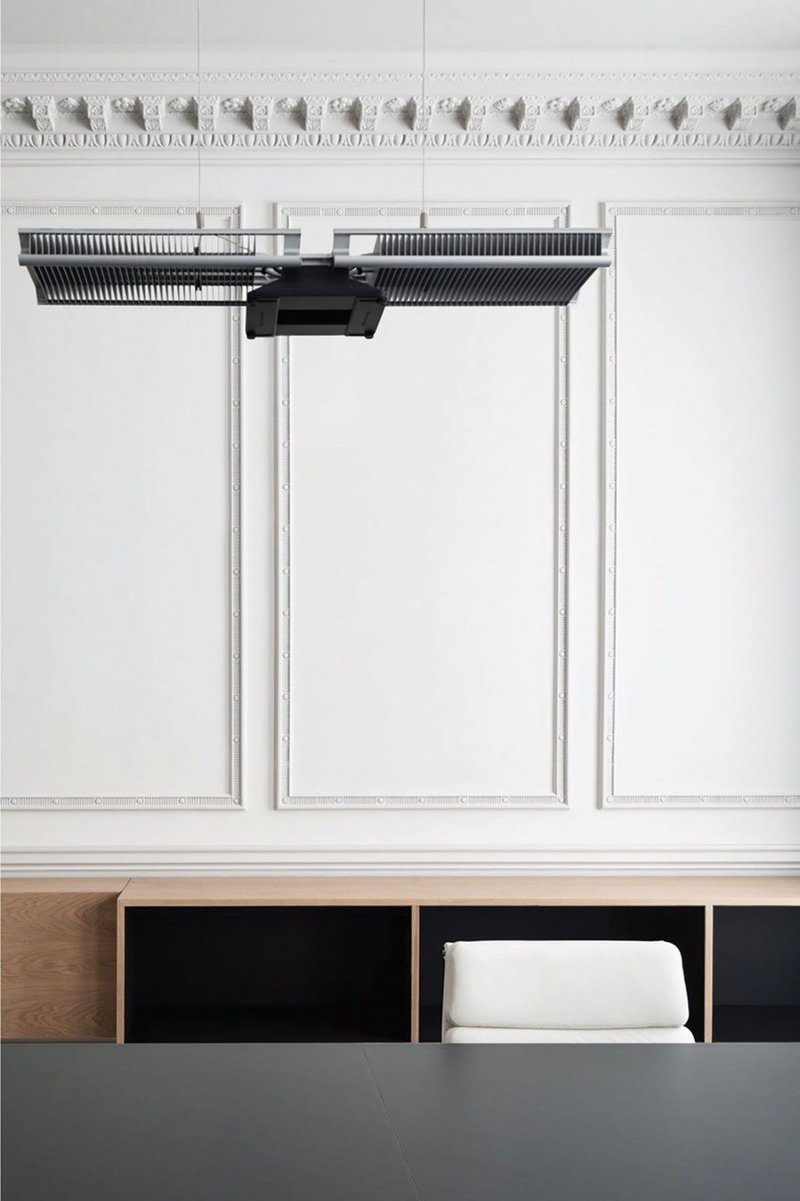 Jake Dyson CU Beam
Designing the lighting for a recent office scheme in a listed building, a challenge of the project was to provide contemporary lighting in an unobtrusive manner. Jake Dyson's CU Beams were used, with a single fitting illuminating four desks. We were impressed by the quality of the engineering although the ceiling attachment plate could be improved. It worked well where it was used as an uplight, and the ability to adjust the shutter position to direct light and shield glare allowed versatility in positioning of the fitting.
---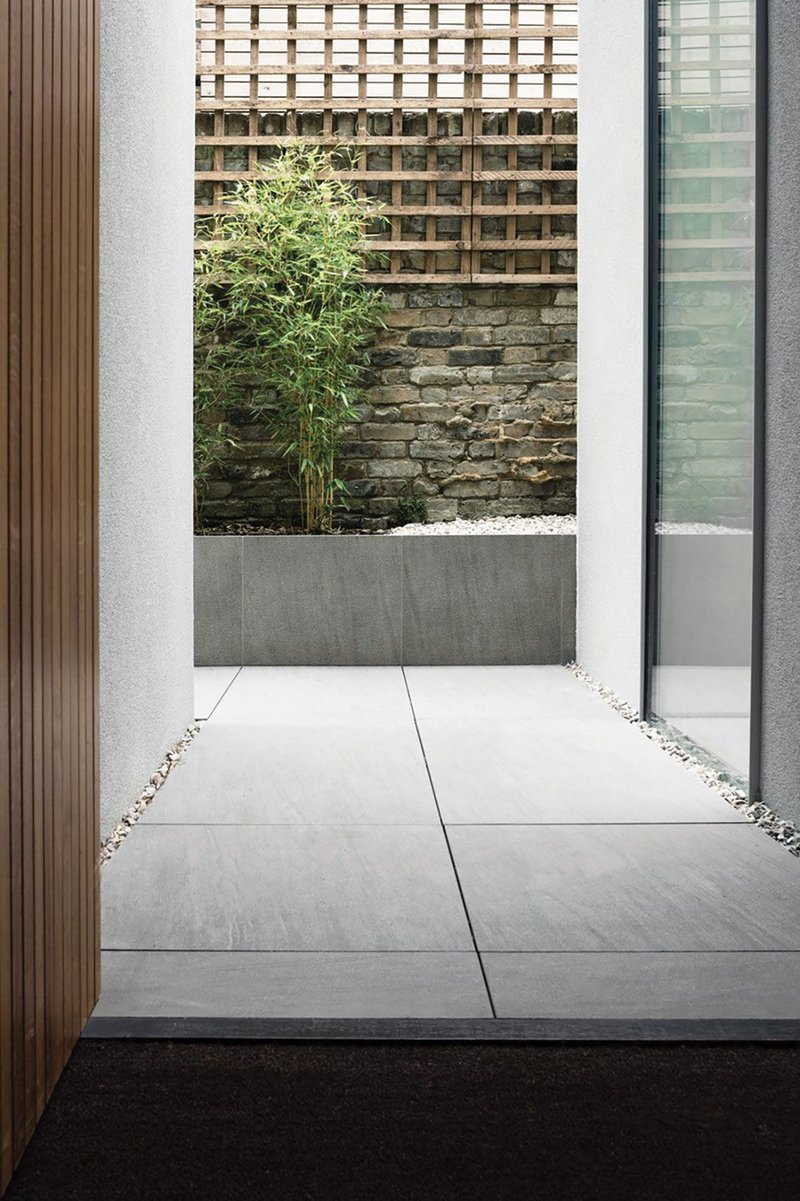 London Stone black porcelain
Finding a mid priced consistent grey/black landscaping finish has not always been simple, particularly where the installation requires slabs to be both ground laid and floating on pedestals, which occurred at the entrance of a house extension. On top of this, clients often want to limit maintenance. The London Stone porcelain range provided the solution here, allowing formats up to 1.2m by 0.6m in just 20mm thickness, while the sandblasted surface finish has a matt appearance with excellent slip resistance which is easy to clean.
---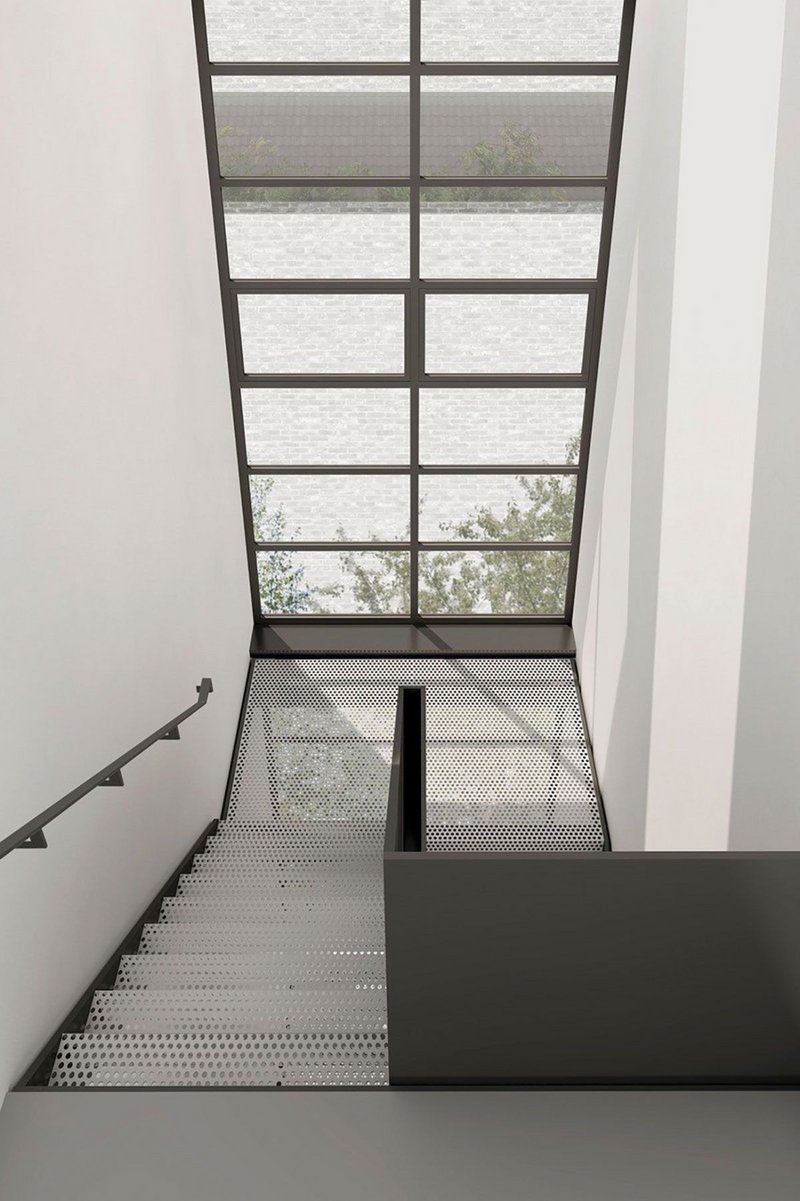 Graepels bespoke metal
At present we are designing a perforated metal staircase and partition panels for an office building in Soho. We're working with Graepels' Picture Perf service to deliver the required graphic result, with a good selection of base materials and finishes. The project presents particular challenges and these are being overcome through working closely with Graepels. There is no minimum order size so it is possible to incorporate bespoke design features easily on smaller projects.
---