Keeping the aged bathing, wheelchair and all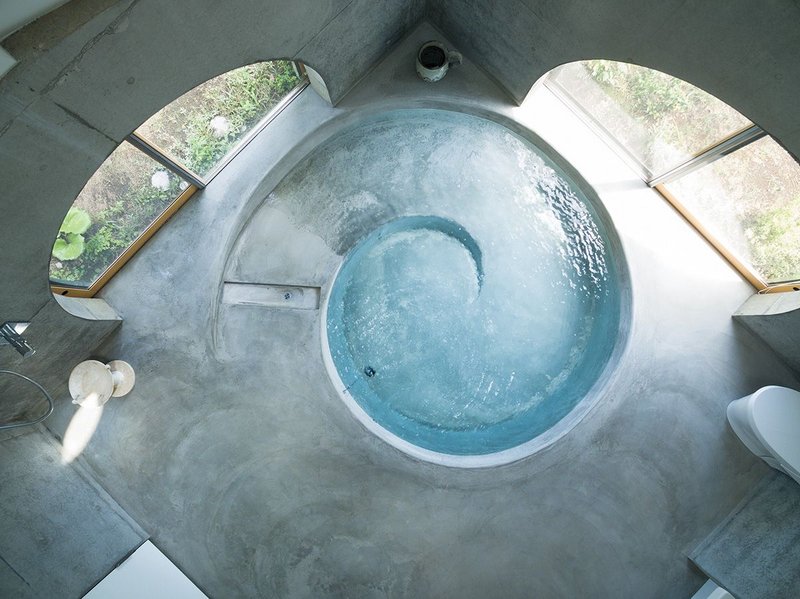 What: Accessible bath.
Where: Shizuoka Prefecture, Japan
Growing old would be a lot more appealing if there were more places like Suma Architects' Jikka house in Japan. Located in the Shizuoka Prefecture, two hours south-west of Tokyo, the Jikka house, a restaurant and guest house, was commissioned by two women in their 60s – one a social worker and the other a cook – who were looking to retire but still serve a local community and continue doing what they enjoy.
Like elsewhere, Japan's models for old age living mostly revolve around conventional large-scale residential homes and nursing homes where older people are put together 150-180 people at a time. But at Jikka, the pair came up with the idea of buying a plot of land in the mountains and building a place where they could either provide meals in the restaurant or deliver them to the many elderly people nearby. They also wanted to offer a guest house where people in need of dedicated respite care could stay with a partner for weeks at a time.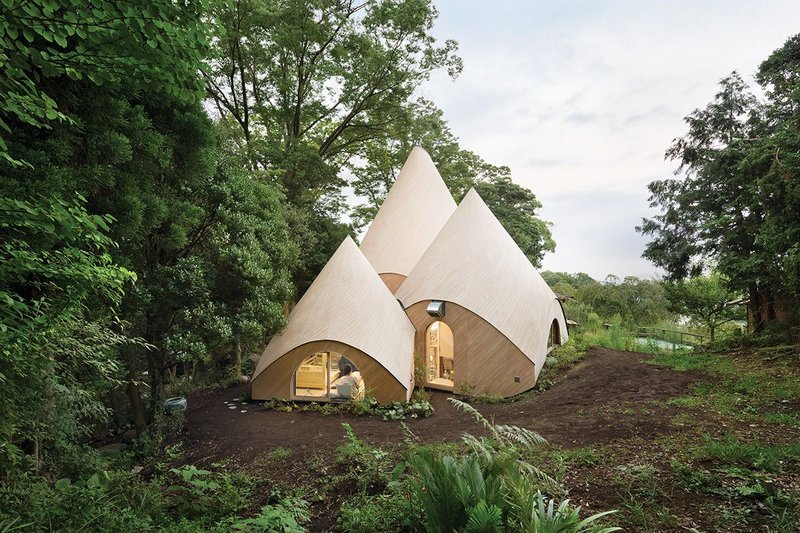 From outside, the house reflects the small individual rooms within, each forming its own conical roof among the trees and clad in Japanese cedar. Inside they are open in an interior that is completely barrier free and single level to cater for less mobile visitors.
And if 2016 was the year for the self-supporting spiral stone stair in PIP, 2017 should be the year for the accessible spiral ramp bath.
'The Japanese love to bath,' explains Issei Suma of Suma Architects, which was commissioned to design the building. 'A refillable bath was essential to the programme of the house, and it had to be accessible for a wheelchair.'
A critical part of the brief, the ramp is finished with a rough surface that makes it possible for people in wheelchairs to get in and out of the bath on their own, or even fill it up and take their electric wheelchairs in with them, he says. And although the idea for a ramp into a bath is fairly common in Japan, particularly in buildings used by elderly or wheelchair dependent people, where this one differs is in the way the ramp spirals down into it.
'I spent a lot of time studying ramps,' says Suma. 'In the end, the spiral was a practical solution. For the bath to reach a depth of 55cm, the ramp had to be 5m long. In such a small room and building, a spiral was the only way to make it fit.'
Surrounded by windows overlooking the trees, the final result is beautiful and calm, a special little place for these two women to care for others and eventually live out their days.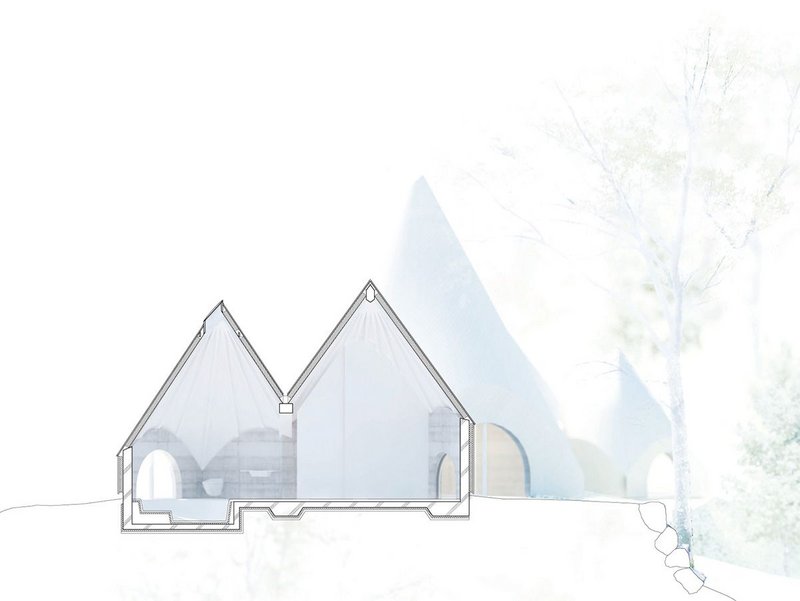 How it was built
The accessible spiral ramp bath was built into the concrete foundations of the building by excavating a square hole in the plan. This was then waterproofed and a spiral shape built up using blockwork inside. Styrofoam was added for insulation, as well as another layer of waterproofing before the entire form was skimmed in 30mm of concrete, finished with a rough surface on the ramp and smooth on the bath's bottom. Finally the surface was impregnated with an invisible sealant to make it watertight.
Technical details
Depth: 55cm
Widest point: 3m
Length of ramp: 5m
Width of ramp: 85cm
Capacity: 1000L
Material: Concrete
---