The Grade II listed building that still services the railway tunnel that runs under the River Mersey is being refurbished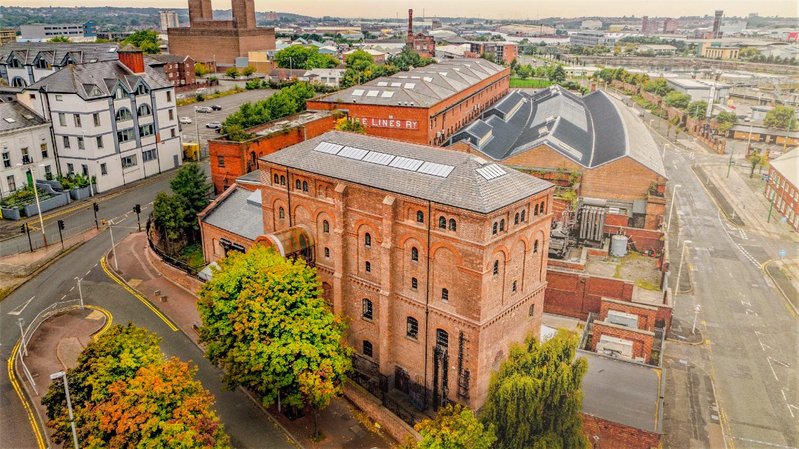 Shore Road pumping station is a Grade II listed building located within the Hamilton Square conservation area in Birkenhead on the Wirral Peninsular, Merseyside. Designed by engineers James Brunlees and Charles Douglas Fox in the 1880s, it was constructed in conjunction with the Mersey Railway in order to house two Grasshopper beam engines, which powered pumps designed to remove water from the railway tunnel under the River Mersey.
These steam-driven pumps have today been replaced by modern electric versions, however one of the original pumps, the Giant Grasshopper, remains in the building, although it is no longer operational. Up until around 2014 the building served as a public museum; today the building is closed to the public and maintained and operated by Network Rail.
Network Rail is currently undertaking an extensive package of refurbishment works, including the replacement of the original skylights sited in the principal slopes of the building's Welsh slate roof.
Contractors MFG Construction commissioned Stella Rooflight to produce four bespoke rooflights: two 15,260mm wide x 1310mm high and a second pair 2842mm wide x 1304mm high. Stella divided the large rooflight into five frames to ensure that framework was kept to a minimum and the amount of glazing maximised, while still providing manageable sizes. Each section consisted of five glazing bars and six glass units, giving a total of 30 panes for each rooflight.
The smaller rooflights were produced as single frames with a total of six glass units. Each pair of rooflights were linked together with a 316 stainless capping, giving the impression of two large individual rooflights sitting adjacent to each other in the roof structure.
Due to the height of the building and the inaccessibility of the rooflights, regular cleaning was not going to be straightforward, therefore carbon or mild steel frames were not an option due to the problems that can occur with rusting if they are not regularly maintained. As all Stella rooflights are manufactured using a Marine Grade 316 stainless steel frame and finished with a C5 marine powder coating, they were the ideal choice for the project.
The flush fit offered by the thin lines of steel and genuine glazing bars on each unit perfectly replicate the original Victorian design, satisfying the planning and conservation officers involved.
As the rooflights needed to be individually designed to match the size of the originals, a set of complex drawings were created by Stella (see the download link below), each showing the full assembly of the linked frames as well as files for each individual component based on the precise measurements provided.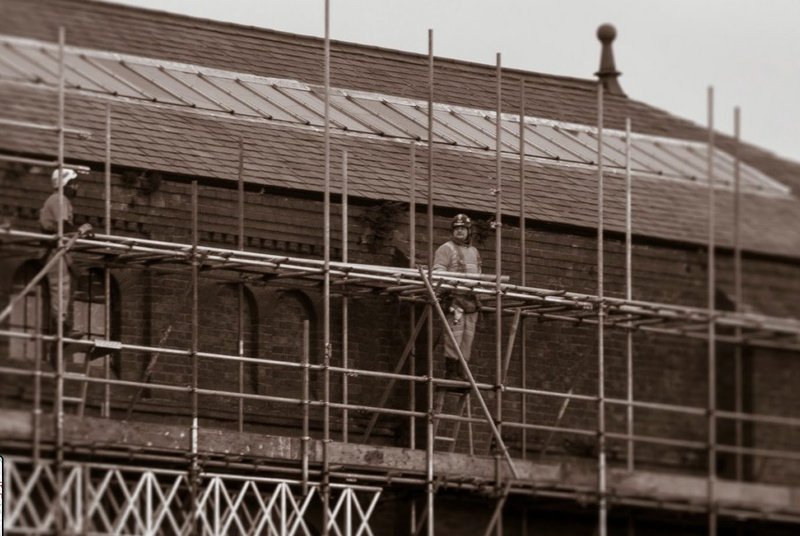 Shore Road pumping station Stella Rooflight specification:
Bespoke made conservation rooflights.
Manufactured from 316 stainless steel.
Fixed (non-opening) design.
Black powder coat finish in C5 application.
American ash interior liners.
For more on this case study, visit: stellarooflight.co.uk/shore-road
For further information and technical support, visit stellarooflight.co.uk
Contact:
01794 745445
---