Specifiers can now satisfy light and ventilation requirements with a single product that features a uniform, flush opening section as well as smart switch operation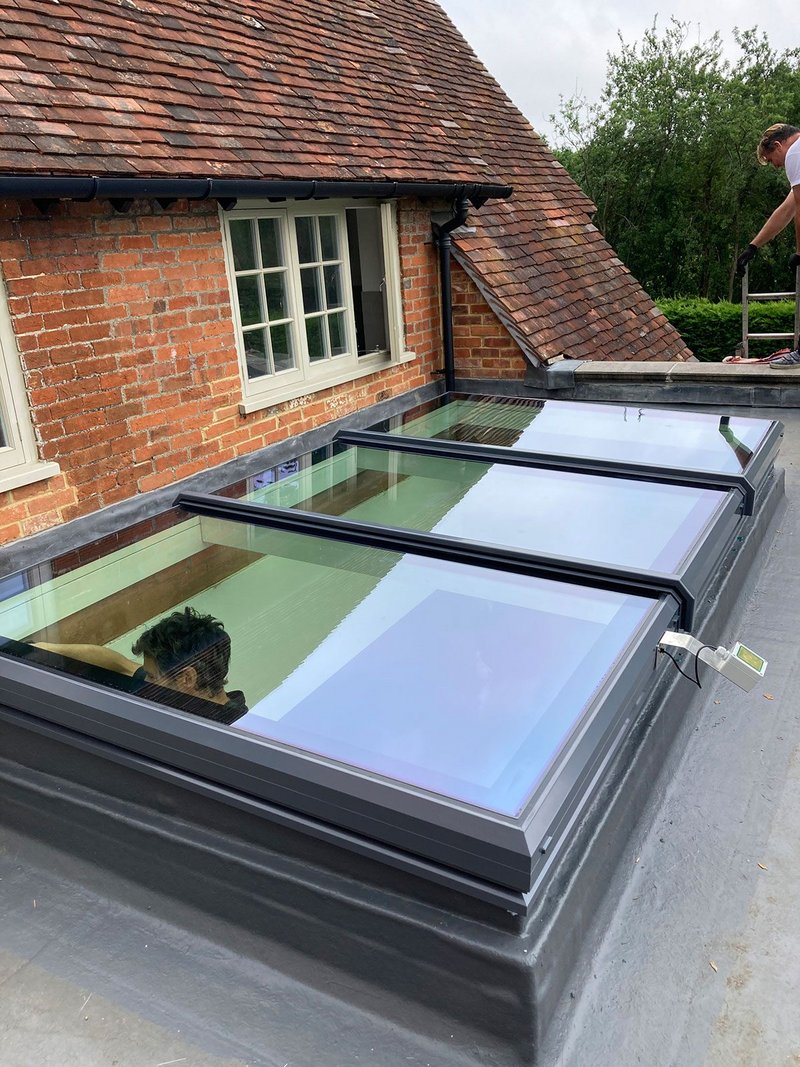 The new Sunsquare skylight has an opening section (here in the centre) that sits level with the rest of the window, providing a uniform look.
Architects can now benefit from an industry-first completely flush part-fixed, part-opening skylight for flat roofs from specialist Sunsquare.
The skylight offers specifiers a new level of design flexibility with the option to have a sleek, flush opening section of an otherwise fixed skylight.
'Architects have been specifying increasingly larger pieces of glass over the years to bring natural light into buildings,' explains Justin Seldis, managing director at Sunsquare. 'Nowadays, and particularly since lockdown, there's a trend to bring more fresh air into properties, too.'
The part-opening, part-fixed skylight allows for larger skylight installations with good ventilation.
'Until now, part-opening skylights have not been aesthetically pleasing,' says Seldis. 'They jut out above the other glass panes. This new design has an opening section that sits level with the rest of the skylight, providing a uniform look.'
The Sunsquare skylight can be fitted with a rain sensor and operated via a smart switch, which allows users to control their skylight at the touch of a smart phone button or through smart speakers.
Like all Sunsquare products, the new skylight has outstanding thermal performance, best-in-class safety, weather tightness and a BSI Kitemark for quality assurance.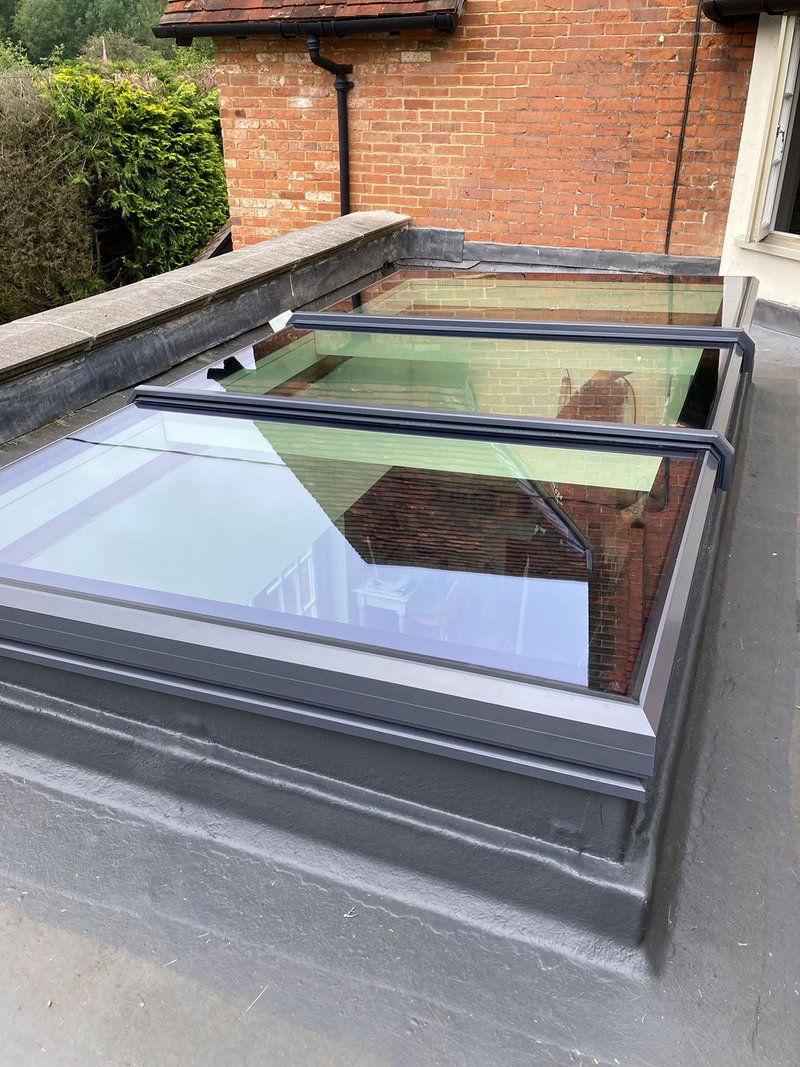 Sunsquare is the only manufacturer of BSI kitemarked skylights.
For more information and technical support, visit sunsquare.co.uk
Contact:
01284 846596
---