The architecture and interior design firm has fitted out its London HQ with Billi taps to fulfil all its hydration needs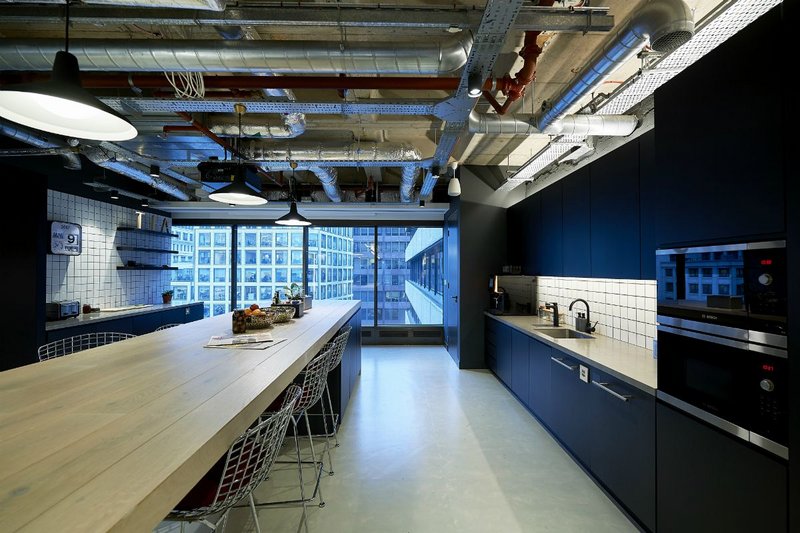 M Moser Associates newly refurbished office space in St Magus House, London.
Billi is a leading manufacturer and supplier of boiling, chilled and sparkling filtered drinking water dispensing systems. Its innovative award-winning systems are specification favourites with designers and architects for their timeless styling and space-saving designs, uncompromising quality and world class customer service.
Case study: Billi's water-dispensing systems at M Moser Associates, London
When it comes to enabling staff to be the best and most productive at work, architecture and interior design company M Moser Associates is used to finding the right solutions. The company has been working with Billi on projects for many years and recently installed Billi taps in its own refurbished office space in St Magus House, London.
One of Billi's most popular Plus systems was chosen for the project. It combines boiling and chilled filtered water through the XL Lever dispenser in Matte Black and hot and cold water from a Gooseneck Sink Mixer Tap in matching finish.
M Moser Associates was recently awarded WELL Silver v1 Certification by the International WELL Building Institute, demonstrating continued leadership in workplace well-being. The seven WELL concepts (air, water, nourishment, light, fitness, comfort and mind) are achieved at Silver level by meeting 100 per cent of the WELL preconditions applicable to the project type. The advantages gained from installing Billi systems helped M Moser achieve this fantastic result.
Billi's taps and dispensing systems are designed to meet a full range of customer needs and are the logical choice for commercial projects that require breakout and refreshment areas.
For more information and technical support, visit: billi-uk.com
Contact:
0207 456 6789
---