... at last month's Stirling Prize Award
This was when usually demure protestors from Architects for Social Housing (ASH) got into the RIBA lobby to get more vocal. They'd been heckling outside earlier, someone wielding a large carton of orange juice and conferring on shortlisted dRMM the 'OJ Simpson Award for getting away with murder' for its Trafalgar Place housing, part of the contentious Heygate estate regeneration.
Later, dRMM's Jonas Lencer took the jibe on the nose with good grace but seemed resigned to the architects' lot in this dilemma. ASH targets architects (in its view) for a lack of ethical stance, for 'simply following orders'; but if it is 'wrong' the real villain is surely a government which, since Thatcherism, has promoted home ownership as a linch pin of societal stability at the expense of all else. 'The Vienna Model' (reviewed in the Nov/Dec issue of PIP) says that city's social housing programme means 62% of its residents live in some form of subsidised accommodation. With decent rents, homes and public realm, there's good reason why 2016's Mercer Quality of Life survey made Vienna the world's most liveable city.
Freud (a former resident) identified the power of self-interest and the need for it to be held in check in his 1929 'Civilisation and its Discontents'; seeing 'democratic society' as a trade-off between individual gain and common good, which falters if shunted too far either way. dRMM might be in the tug-of-war here but it is not pulling on the end of the rope.
---
Jan-Carlos Kucharek enjoys three of this issue's out-takes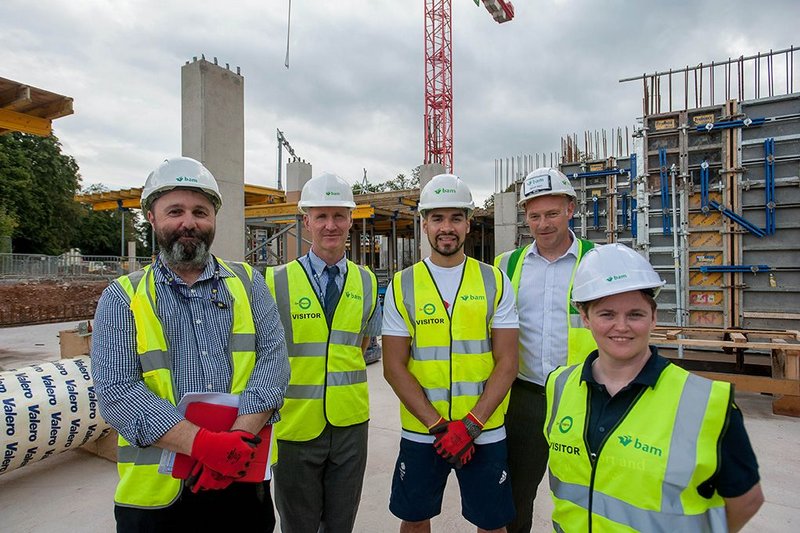 CONSTRUCTION FEET
Nice to see Olympian Louis Smith hit the ground running after his success at Rio, on a site visit to Birmingham City University's new £41 million sports & life sciences building by Sheppard Robson. With all that scaffolding about I'm surprised the former Strictly winner didn't feel compelled to cut a few gymnastic moves there; a quality Front Salto Straddle from a couple of parallel poles to raise even his impeccably manicured eyebrow. Since gymnasts tend to be diminutive I assumed either all the BAM staff with him were very short or Smith had forgotten to take off his Cuban heels. Turns out he's a towering 5ft10!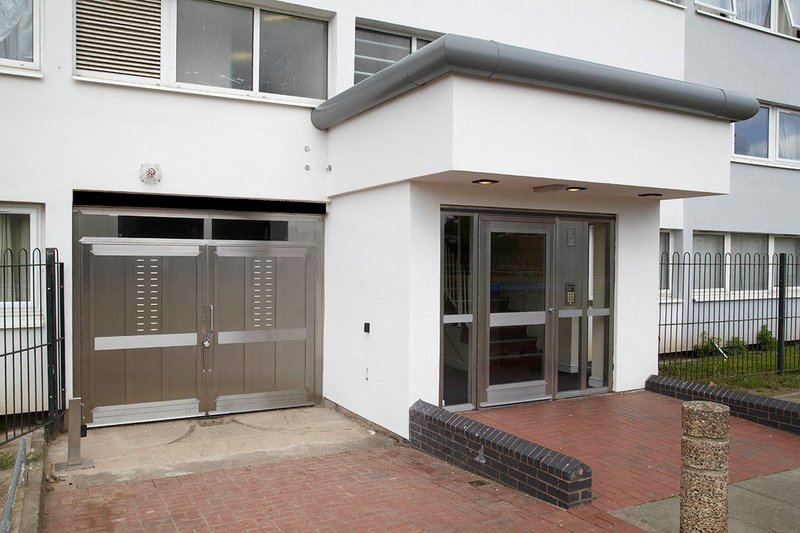 WHERE THERE'S MUCK THERE'S BRASS
Fifty years since Ken Loach's Cathy Come Home was aired, UK social housing going up at a tenth of the rate it was then, and where are we? Are these the 'poor doors' so oft talked about when developers have to fit the affordable housing on site alongside their luxury apartments? Not so – it's Warrior Doors and Assa Abloy's handsome bin store doors for Solihull Community Housing... or is it? Could it actually be a panic room for the luxury flats – or even a security door to stop Daily Mail journos from rifling through the Z-list celebrity bins of an evening? Nowadays you never can tell…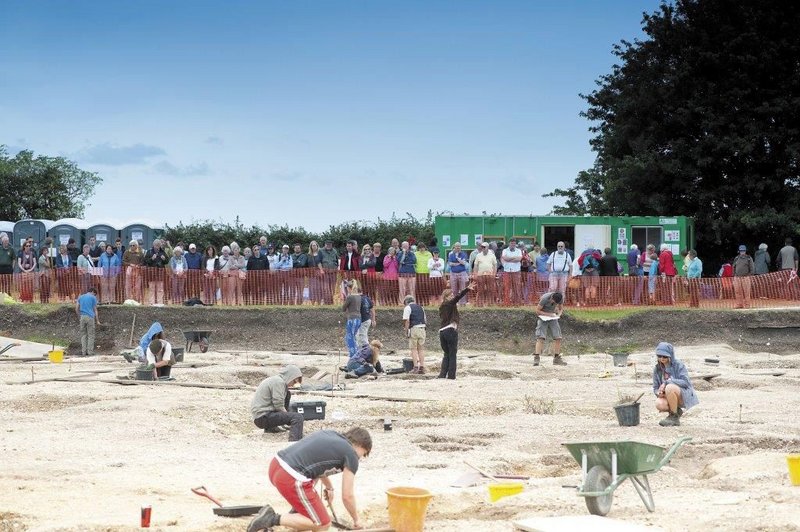 SMELLY, VIDI, VICI
Last month as part of Silchester's Roman Army Week, Reading University anthropologist Dr Ian Ewart created a special virtual reality experience to show users an interactive Roman neighbourhood, based on findings from its archaeological dig. Held at Fishbourne Roman Palace, it moved visitors through zones triggering a variety of sounds and smells; wild dogs barking, tools banging, flies buzzing, the smell of a herb garden or animals. The academic felt VR was too vision-based and that sounds and smells play a vital role in environmental perception. To that end, he even added a cess pit in his sensory experience, thereby putting the 'Ewww' in Ewart…