... seem to be drawn from the Grenfell tragedy
The draft report by BRE Global for the Metropolitan Police, leaked to the Evening Standard last month, suggested fundamental flaws with the tower's refurbishment.The conclusion it came to was that if the concrete building had not been re-clad, 'there would have been little opportunity for a fire in a flat of Grenfell Tower to spread to any neighbouring flats.' Five breaches of regulations were reported including the use of combustible cladding and insulation.
Dame Judith Hackitt's full report is due out in May. But the interim one, whose most proactive aspect regarding Approved Document B was 'to revise the wording on assessments in lieu of testing, also known as desktop studies' and 'clarify the document so that it is easier to use,' doesn't go far enough and even the RIBA, institutionally diplomatic, has had to call them on it.
Chair of the RIBA's Expert Advisory Group on Fire Safety, IPPRIBA Jane Duncan, wants a 'thorough re-writing of the building regulations and guidance on all aspects of fire safety.' Desktop study bans and an easier life for consultants is simply not enough. 'Sprinklers, a second means of escape, and a ban on flammable cladding for high rise residential buildings are common sense recommendations,' she continues – all of which will affect cost, the private developers' bottom line; and in the end, the government's own housing targets.
Could changes to Approved Document B usher in a return to a public house building programme, with homes that are decent, and above all, safe for everyone? As the first anniversary of the tragedy approaches, that would be a fitting memorial.
---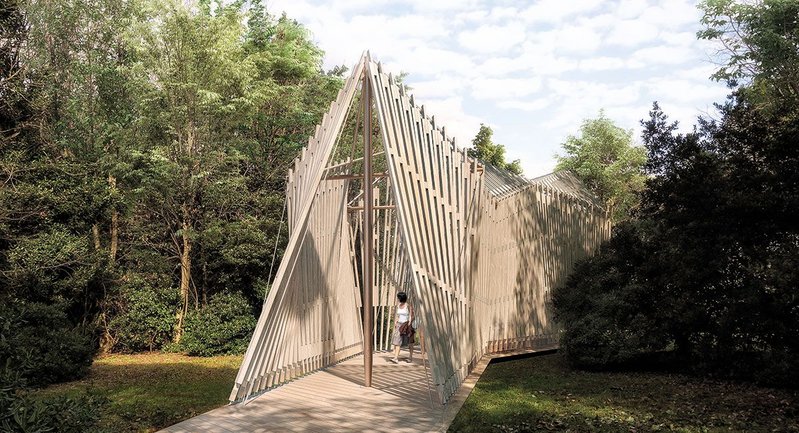 Jan-Carlos Kucharek enjoys three of this issue's out-takes...
SEEING IS BELIEVING
From the indivisibility of the Holy Trinity, the Roman Catholic Church does nothing by halves. Fast forward from the Creation to 2018, and the Holy See is appearing for the first time at the Venice Architecture Biennale, with not one but 10 chapel pavilions around the city. Each is designed by a different architect; even the Lord is doing one – Lord Foster that is. Starting as a tensile form based on three crosses (see what he did there?) the idea transubstantiated into a tense gritty structure of cables as masts, the wafer-thin membrane turning into a wooden lattice. Norman doesn't state whether he believes in the next world, but God must be in the detail.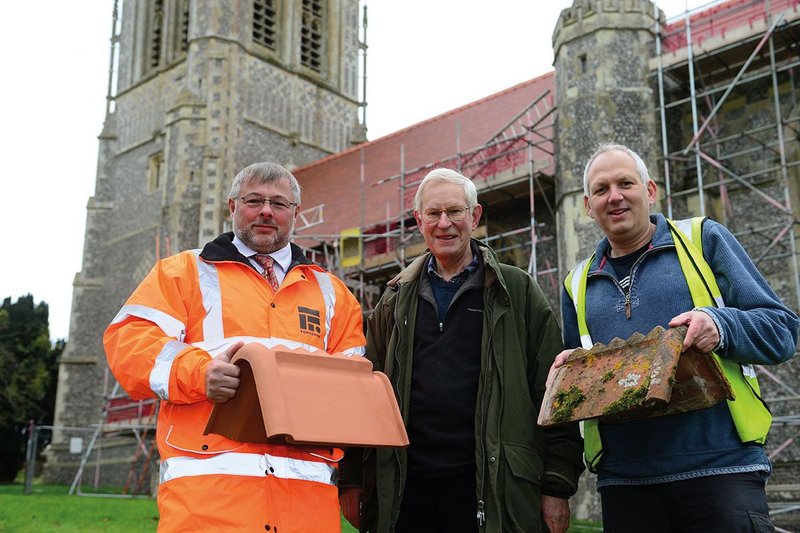 BUILDING BRIDGES…
Noted Victorian architect Sir Thomas Graham Jackson, designer of several Oxford buildings including Hertford College's 'Bridge of Sighs', might be happy he's connecting people in more human but no less structural ways – even after his death. His grade II* St John the Evangelist church in Northington recently saw the reunion of two former colleagues; one a tile supplier Forterra sales manager and the other the TM Roofing contractor fitting them who, says the PR,' hadn't seen each other for 30 years'. Quite what they gassed on about on the roof of St John's isn't divulged – perhaps why the Oxford bridge is named as it is, since it's a dead ringer for the Rialto.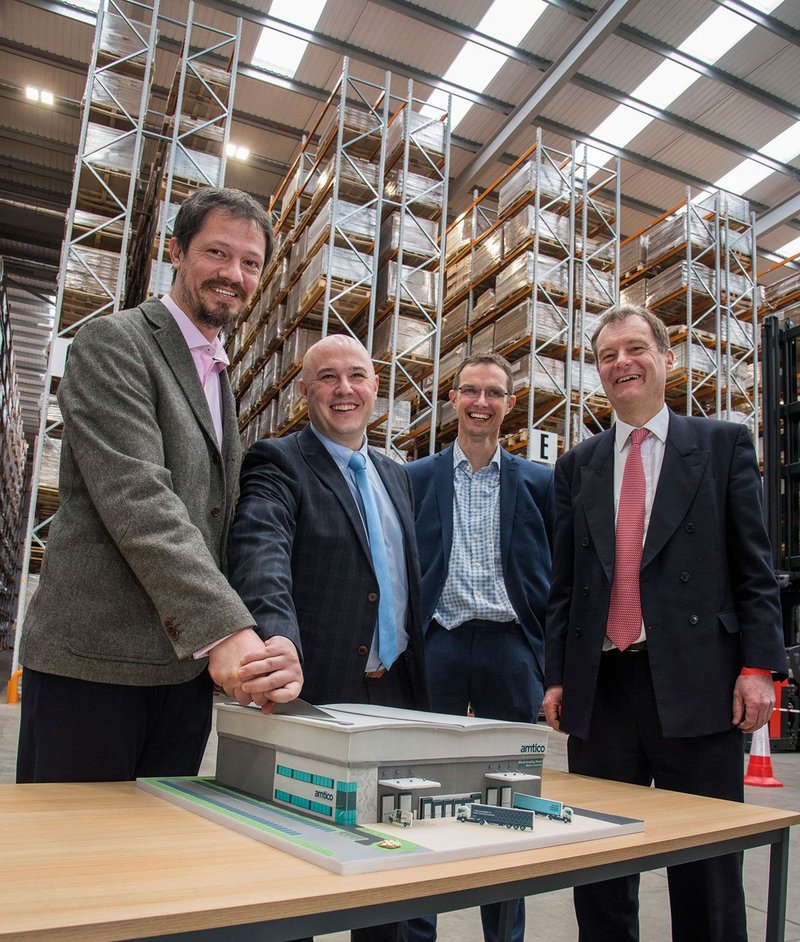 PARKIN
Looks like it's all kicking off in Coventry, although this time it's more about 'carpet' than 'bombing'. Vinyl tile and commercial carpet manufacturer Amtico certainly had its eyes to the skies when it named its new distribution centre 'Pilot Park'. The 6,800m2 facility 'will distribute 15,000 pallets to 47 different countries'; pallets which, if laid end to end 'would reach to Amtico's Solihull facility'. And there's more. Its state of the art gaff has solar panelling, cyclonic water irrigation and charger points for employees'electric cars, no less. There's also an industrial onsite bio-digester – handy once the firm's top brass have scoffed that giant cake.