Discover the range of engineered exterior coverings for facade cladding, balcony panelling, sun blinds, soffits and more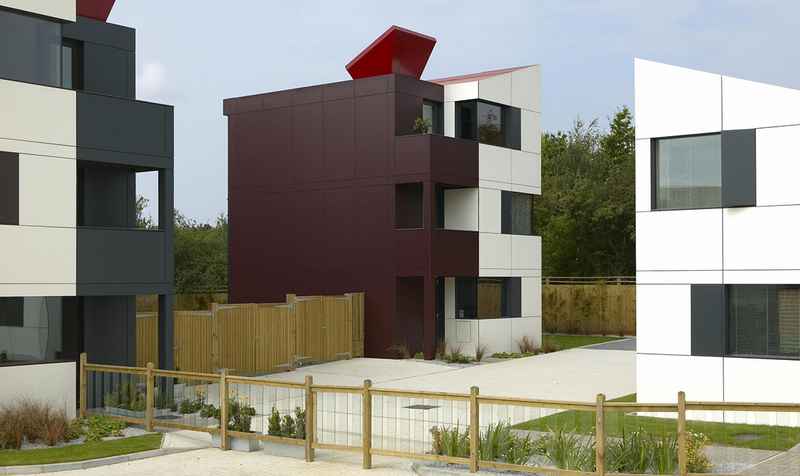 Trespa Meteon facade cladding in 11 shades at Oxley Park housing, Milton Keynes.

Credit: Adam Coupe
Trespa Meteon engineered exterior coverings are made from a decorative high-pressure compact laminate with an integral surface manufactured using Trespa's own in-house technology, Electron Beam Curing.
The blend of up to 70 per cent natural fibres and thermosetting resins, manufactured under high pressures and temperatures, yields a highly stable, dense panel with good strength-to-weight ratio.
Available in a broad range of colours, finishes, sizes and thicknesses, Trespa Meteon brings beauty and near limitless design possibilities to next-generation architectural claddings. The whole product range comes with a 10-year conditional product guarantee.
Trespa Meteon performs exceptionally well outdoors and stays looking great for years. The closed surface withstands dirt accumulation, keeping the panel smooth and easy to clean. Sun and rain have no significant effect on the surface.
Trespa Meteon is highly scratch and impact resistant. The panels are consistent, high-density throughout and as easily machinable and workable as hardwood.
For more information and technical support, visit trespa.com
Contact:
0808 234 0268
---