Facade solutions specialist provides expert training on the mechanics and aesthetics of rainscreen cladding systems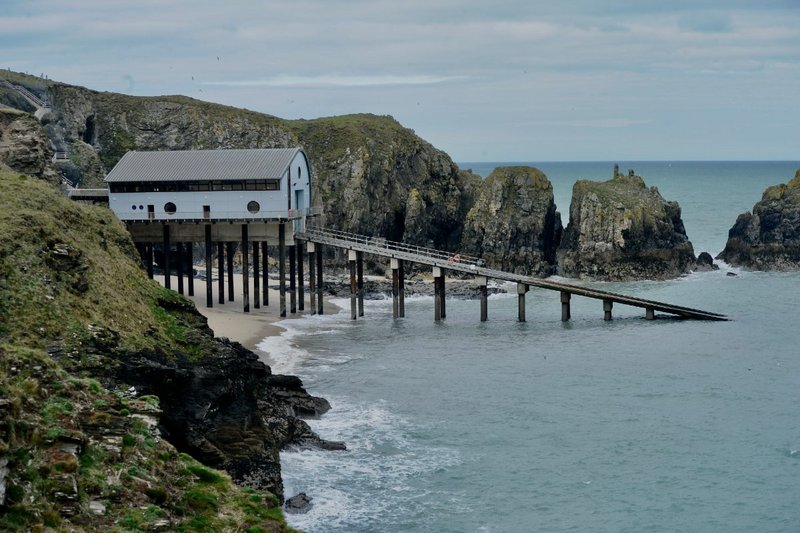 Trespa Meteon cladding on the RNLI boathouse in Padstow, Cornwall.

Credit: Graham Tonks
Since 1960, Trespa has been supporting architects all over the world with high quality products for exterior design.
Trespa Meteon is a dedicated range of durable products for exterior architecture. It is engineered for exterior coverings such as facade cladding, balcony panelling, sun blinds, soffits and other demanding applications. Thanks to the wide variety of options on offer, there's a perfect match for almost every architectural vision.
Pura NFC by Trespa is engineered to be used in a ventilated facade solution that's easily installed. The system includes an air cavity in front of the load-bearing wall, allowing an airflow that prevents heat or moisture accumulation.
All over the world, architects are using ventilated rainscreen facade solutions on award-winning buildings. They are a useful way to bring long-term durability and aesthetic creativity to a wide variety of project types.
The cladding systems offer cost efficiency, design freedom and - with Trespa - added sustainability. Now, the company is offering a RIBA-approved online CPD on ventilated facades to share what it has learned over 60 years about the benefits of facade solutions.
The lasting colours and efficient installation of Meteon and Pura NFC facade products have made them popular across UK sectors, adorning everything from the Sphere Apartments in London's Mile End and Bournemouth Hospital's Jigsaw Building to the Norwich Theatre Royal.
Trespa's design centres in Barcelona, Santiago and New York keep it at the heart of artistic conversations while its engineering centre in the Netherlands ensures Trespa's products remain second to none.
Trespa has channelled its broad international know-how into this CPD training on the mechanics and aesthetic possibilities of rainscreen cladding systems. Whether your staff members need an introduction to basic principles or just a brush-up, this training will give them a firm working foundation. The three-part CPD programme covers:
1. Design principles.
2. Installation and fixing systems.
3. The durability of ventilated facade solutions.
Participants are encouraged to ask questions throughout for lively sessions that ensure everyone walks away with a thorough understanding of rainscreen cladding solutions. Reserve a spot on the Trespa 2021 RIBA approved CPD programme now at trespa.com/riba_cpd
For more information and technical support, visit trespa.com
Contact:
0808 234 0268
---