Belgian manufacturer outlines 'collective well-being' targets in bid to lead sustainable transformation of the building sector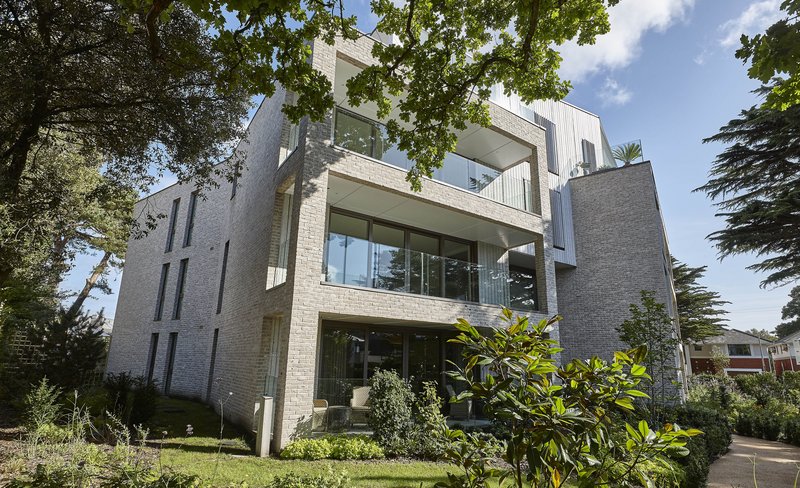 Vandersanden Antro facing brick at Woodlands by PegasusLife retirement development in Canford Cliffs, Poole, Dorset. Designed by Snug Architects.
Brick manufacturer Vandersanden has launched its sustainability report for 2021.
The report outlines the company's objectives and achievements across four areas of what it calls 'collective well-being': the environment, the construction industry, its own employees and the community.
According to the report, the past year's performance shows the firm is on track for hitting CO2-neutrality by 2050.
Achievements it cites in 2021 include:
The company's first Great Place to Work certification in four countries.
ECO brick slips packaging with at least 30 per cent recycled material and 80 per cent less ink, which results in 400,000 kg less CO2 each year.
Further steps in the development of CO2-neutral bricks.
Broadening the competence development of its employees.
Opening a new showrooms in northern France and in Tolkamer in the Netherlands.
Investing €500,000 in charities at home and abroad.
This is Vandersanden's second collective well-being report and CEO Rudi Peeters' first time to co-launch the report.
'Vandersanden has made tremendous efforts to become greener and more sustainable in recent years,' he says, 'from baking CO2-neutral bricks to a fully electric fleet, including forklifts.'
The report pays special attention to the history of collective well-being at the firm, describing how the concept has evolved from a deep-rooted conviction to a strategic priority, particularly around workplace training and coaching, which happens in collaboration with partners such as NGO Cunina.
'The shared belief in climate improvement and energy efficiency motivates us to keep raising the bar in our industry and in the community to which we belong,' says Eddy Deconinck, Vandersanden's collective well-being director.
Vandersanden is Europe's largest family-owned brick manufacturing company of facing bricks, clay pavers, ECO brick slips and insulating facade solutions. It has over 800 employees in Belgium, the Netherlands, France, Germany and Great Britain.
Find the 'Collective Well-being at Vandersanden Sustainability Report 2021' at vandersanden.com/report
For more information and technical support, visit vandersanden.com
Contact:
01954 268075
---