Brick manufacturer outlines 'corporate wellbeing' targets in bid to lead sustainable transformation of the building sector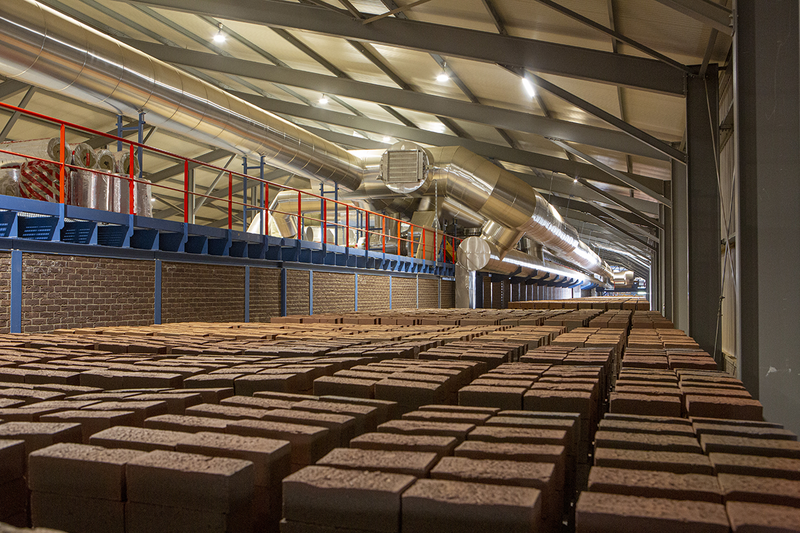 Brick manufacturer Vandersanden has launched its first sustainability report.
The 'Corporate Well-being at Vandersanden 2020 Sustainability Report' outlines the company's objectives across four areas of what it calls 'corporate wellbeing': the environment, the construction sector, its employees and the community.
In the report, Vandersanden lays down specific objectives for 2023, including a target to reduce its environmental impact by 15 per cent compared with 2020 in line with United Nations Sustainable Development Goals.
The report cites some of the company's achievements in corporate wellbeing over the past year: a new tunnel kiln in Tolkamer in the Netherlands that emits 25 per cent less CO2 than a standard tunnel kiln and the launch of coated bricks that resist white spots, residue and lime staining.
Also mentioned is an investment of 500,000 Euros in Vandersanden's communities and its preparations for the manufacture of CO2-negative bricks. The production of CO2-negative bricks for the construction of one house absorbs five tonnes of CO2, with traditional bricks three tonnes of CO2 is released.
'Our ambition is to make Vandersanden the most sustainable and innovative company in the brick sector,' says Eddy Deconinck, director of corporate wellbeing at Vandersanden. 'We aim to look beyond the environment because we also feel responsible for our people, our sector and the communities we are part of.'
Although the brick sector has a major impact on the environment, it aims to be CO2 neutral by 2050 and Vandersanden is keen to take the lead in the sustainable transition.
Its vision of corporate wellbeing builds on the work of Vandersanden founder Jaak Vandersanden, who attached great importance to sustainability and contact with the community 100 years ago.
'We do not think in years,' says Vandersanden CEO Jean-Pierre Wuytack, 'but in generations. Just as bricks survive generations, Vandersanden wants to achieve a sustainable impact in all areas of corporate wellbeing. We are not afraid to make long-term investments in the sustainability of our products, the wellbeing of our people and our community and the future of our sector.'
Find the 'Corporate Well-being at Vandersanden 2020 Sustainability Report' at vandersanden.com/report
For more information and technical support, visit vandersanden.com
Contact:
01954 268075
---