Manufacturer Vandersanden UK's online seminars are back with a focus on brick production and the advantages the material can bring to architects and specifiers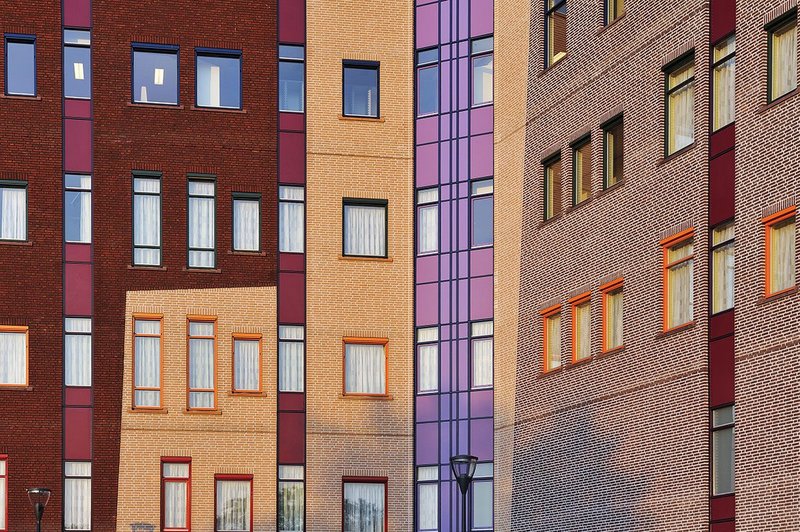 Vandersanden: Creating the materials, textures and colours architects need to achieve innovative brick designs.
Design quality, technical innovation and a beautiful aesthetic. The attributes of brick as a material that can transform and enhance building design are the central theme of a popular webinar series from Vandersanden, now returning for a second season beginning on 2 December 2020.
Over one thousand architects, designers and specifiers registered for the company's summer series of brick webinars. 'Many more wanted to join, but missed out,' says Darren White, UK sales director at Vandersanden, 'so we're repeating the series to give more architects and designers the chance to learn about how bricks are changing, the innovations behind their production and the many advantages this timeless material can bring to a scheme.'
Wednesday 2 December 2020: 'The Brick: Special Techniques and Innovations' will take a deeper look at the intricacies of brick production as well as the multitude of brick types available, including handform, water-struck, wire-cut and brick slips. Register for free, here: The Brick: Special Techniques and Innovations
Wednesday 9 December 2020: 'How to Avoid Brick Stains and Efflorescence' aims to demonstrate to architects and specifiers how the appearance of brickwork can be protected without costly cleaning and maintenance regimes. The webinar will examine how and when brickwork damage occurs and the steps that can be taken to prevent it. Register for free, here: How to Avoid Brick Stains and Efflorescence
Delivered by Vandersanden UK national specification manager Mathew Davies, the Vandersanden Inspiration Series of webinars aim to unlock the architect's imagination, allowing the company to share its expertise, give insight into its sustainability credentials and build awareness for its exceptional manufacturing quality established for almost a century.
Vandersanden produces high-quality bricks in finishes and colours that inspire and enable the design and construction of beautiful buildings. The company is renowned for its innovation, sustainability and craftmanship.
The company's brick factories are certified to ISO 14001, the recognised standard for environmental management. The bricks are made from natural elements including clay, sand and water. One hundred per cent of the raw material is turned into brick for 100 per cent production efficiency and zero waste.
For more information and technical support, visit vandersanden.com
Contact:
01954 268075
---