It takes a lot of know-how to install the right products in the right places. Look for a company that aims to adapt, refine, streamline and improve project quality from early on
Effective glazing specification can deliver the ideal balance of product, performance, compliance and budget, but it demands in-depth knowledge of modern window technology to ensure the right products are installed in the right locations.
If the specification is too broad, the design may have to be adjusted, compromising architectural intent, and this could also increase the risk of under (or over) specification, possible non-compliance and associated budget overruns.
A good window supplier will be able to provide a checklist of specific advice for individual projects.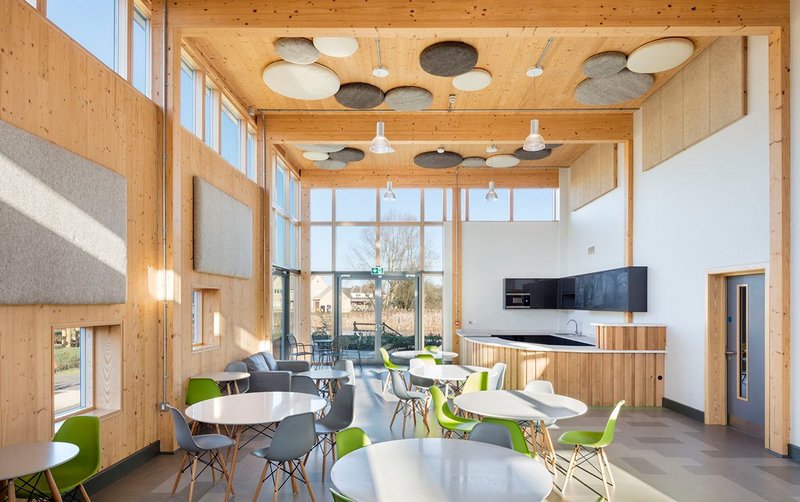 Raymond Fenton Youth and Community Centre, South Cerney, Gloucestershire. White Design Associates.
Look for early engagement to minimise risks
Specialist window and door manufacturer Velfac engages with architects as soon as possible in the specification process, providing the insights required to adapt, refine and improve project quality, streamline processes and keep costs low.
Its design team can identify the ideal windows and doors for every location and provide guidance on how to maximise the benefits of Velfac glazing.
It can also provide a range of additional services, including structural calculations, advice on design interfaces and detailed drawings.
Consultancy support extends to post-installation to ensure the windows and doors installed deliver the performance expected.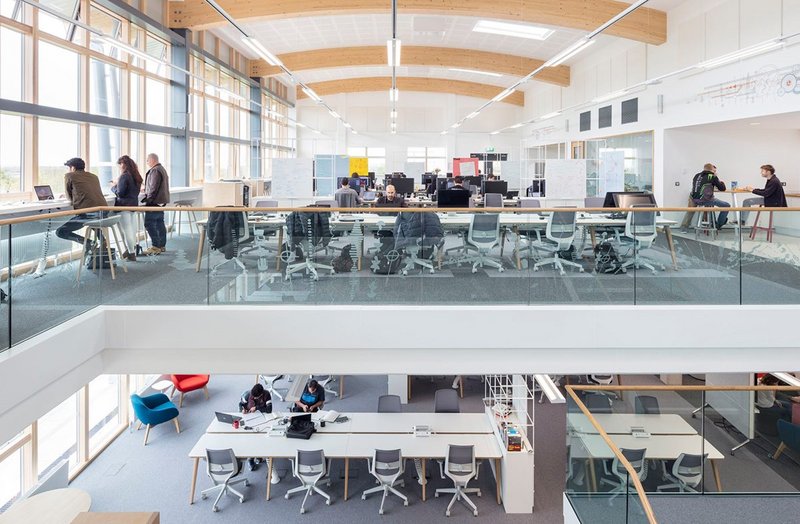 Falmouth University. BDP architects.
Case study: The Launchpad Building, Falmouth University
Designed by architects BDP, the Launchpad Building provides a dedicated hub for Falmouth University's ground-breaking postgraduate business incubation and acceleration programme Launchpad and also a link - via a 'Creative Bridge' (pictured above) - to its Academy for Innovation & Research.
Velfac glazing is installed across the whole development, with large glazed facades helping create a distinctive local landmark, especially at night, while increasing daylighting throughout the open-plan interior.
'It is a quality product that comes with guarantees and test certification already in place,' says BDP architect director Matthew Mayes, who had previously specified Velfac for other projects.
'The Velfac team provides detailed interface drawings - a real advantage for us and not something supplied by every manufacturer.' Find more on this case study at velfac.co.uk/case-studies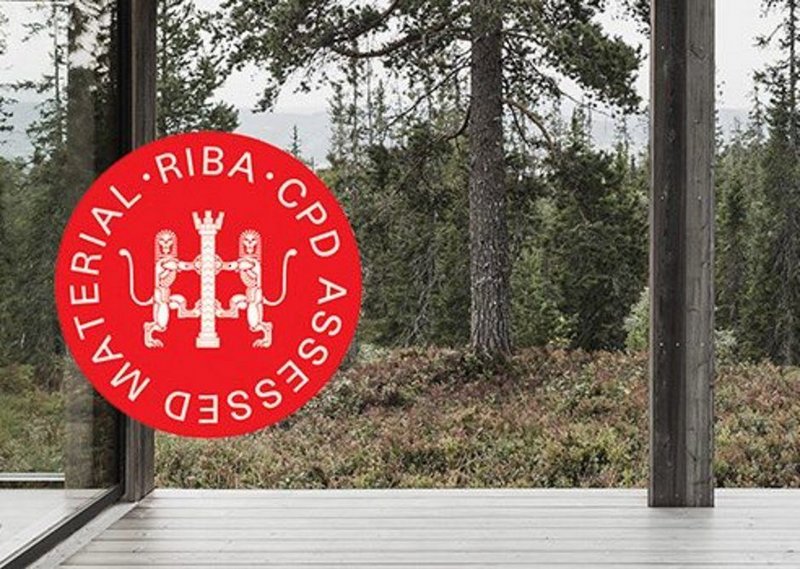 RIBA-accredited CPD: 'Design, Detail and Installation'
Velfac aluminium/timber glazing allows architects to be daring and imaginative. When skilfully combined, Velfac composite windows, panels and doors deliver a seamless, visually uninterrupted surface and a coherent aesthetic, together with robust performance, regulatory compliance and long-term durability.
Architects can gain a better understanding of how windows interface with different construction methods and common build-ups in a RIBA-accredited CPD seminar, delivered either online or in-person.
The seminar is just one of a range of CPD resources offered by Velfac that provides expert insights into different aspects of window specification. Find out more at ribacpd.co.uk/velfac-windows
For more information and technical support, visit velfac.co.uk
Contact:
01480 759510
---