Glazing manufacturer has introduced new lines including continuous polycarbonate rooflights and a wider selection of glass roof systems for architects designing commercial spaces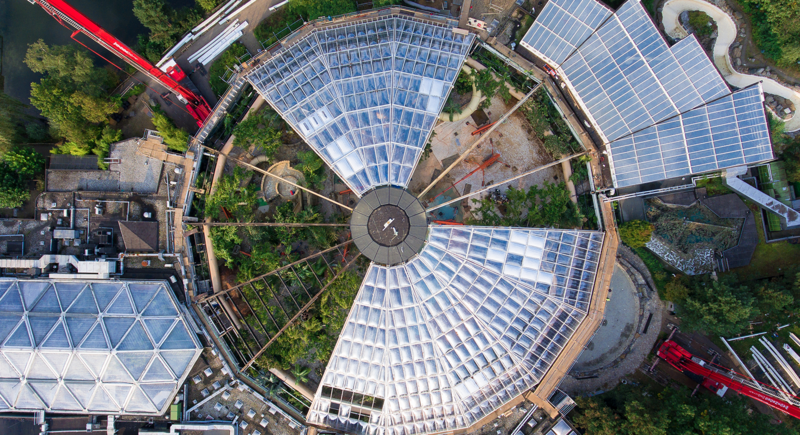 Credit: Bryan Hurkx/Dronescapes
Architecture in the form of daylight design has a positive impact on our lives and now more than ever we need healthier and brighter indoor spaces.
The correct specification of rooflights for any commercial project is crucial to the development of healthy buildings that meet the needs of the project while adhering to the vision of designers and architects.
Velux Commercial has updated its product line to bring more variety, freedom and flexibility to the specification and design of commercial spaces.
The latest inclusion of continuous polycarbonate rooflights provides a cost-effective alternative to glass and a durable, lightweight solution to integrating natural light in commercial buildings.
A wider range of glass roof systems, including bespoke structural glazing, has also been introduced. These flexible and reliable glass solutions are the ideal choice for high specification roof glazing requiring daylight, fresh air and smoke and heat ventilation.
If more of a single source of natural light is required there is now a variety of dome and flat glass rooflights to choose from, combining quality, performance and aesthetics. The range includes ventilation options as well as access hatches designed to enable safe access to the roof for maintenance.
Bringing light to life
The full Velux Commercial range of rooflights, alongside its expertise, knowledge and support services, provide an under-one-roof solution to meeting project-specific needs with a focus on healthier, brighter indoor spaces.