Daylight design should be a significant component of any building that claims to embrace human-centric lighting, according to a whitepaper by Velux Commercial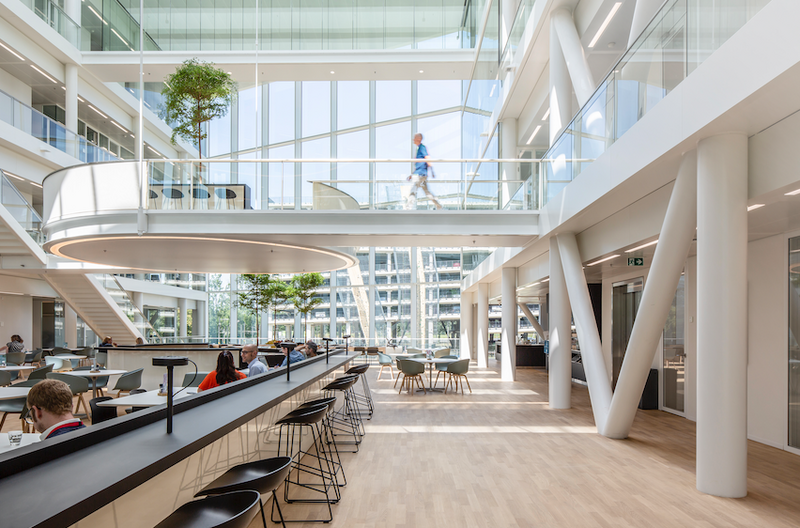 Genmab Research and Development Center, Utrecht, Netherlands.
Human-centric lighting considers how light affects the wellbeing, productivity and comfort of building users. It is a term most associated with artificial lighting products and lighting design services.
But it is a focus on daylighting in building design that is the key to a true human-centric approach to lighting, says Velux Commercial in its new report, as no electric light source can match the quality of natural light or mimic the variation in its spectrum throughout the course of a day, season or year.
The human body is naturally in tune with the changing quality of natural light during the day, followed by the darkness of night time, ensuring we are alert and productive when we have to be and able to sleep and recover when we need to.
Well designed indoor environments not only provide a good visual experience and high levels of visual comfort, but are in tune with these circadian rhythms.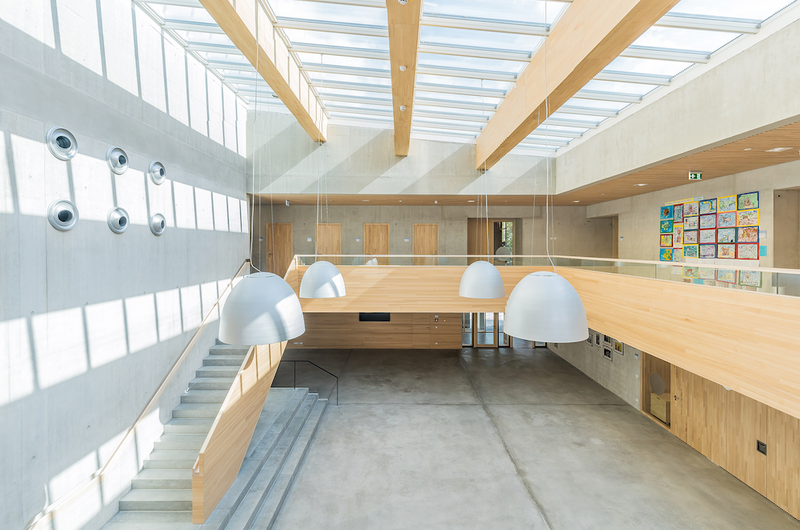 Staufer primary school, Schongau, Germany.
The human body's natural response to changing light levels includes the production of different hormones at different times. Exposure to cooler more distributed blue-rich light during the day suppresses the production of melatonin and maintains alertness by effectively encouraging the production of serotonin, dopamine and cortisol. Warmer and more focused light during the evening stimulates the release of melatonin and helps us feel sleepy.
We spend around 90 per cent of our time indoors. The light we are usually exposed to, as well as offering a lower illuminance than natural light, is not dynamic. It has a constant colour temperature and our bodies do not respond to it in the same way.
Pre-pandemic, people with a typical office-based job could spend their whole day in a poorly lit interior, only to return home to indoor conditions diminished by the light emitted by television and device screens. In this situation the circadian rhythm is still evident, but its peaks and troughs are not as pronounced. Sluggishness and difficulties getting to sleep are often the result.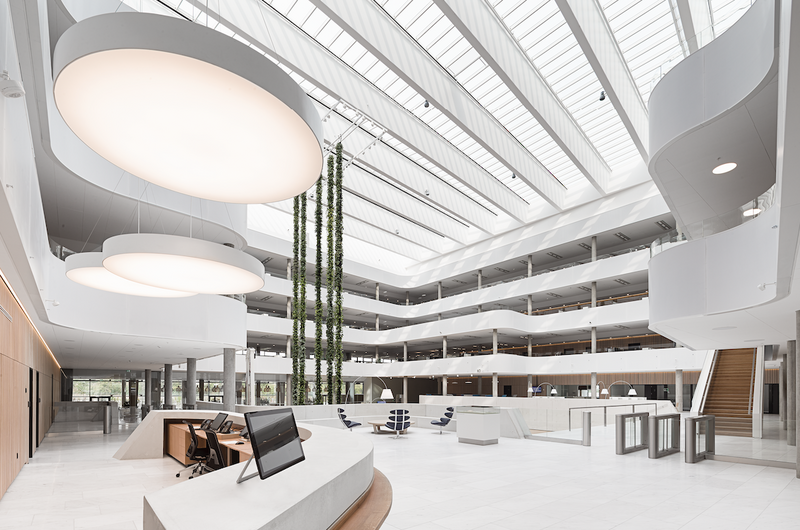 DSV headquarters, Hedehusene, Denmark.
Some artificial lighting innovations, such as tunable white lighting, allow building users to adjust the intensity and colour temperature of the light to mimic natural light in offices. However experiencing real daylight early in the day appears to start the process of getting the body ready for sleep later that night and can even mitigate exposure to bright light later.
In one study, exposure to bright light between 8am and midday halved the amount of time it took participants to get to sleep, compared to those who did not get the same dose.
For any building's lighting strategy to be considered truly human-centric, it should incorporate daylight as much as possible to provide well-lit, dynamic and comfortable internal spaces. This includes walls and floors and outdoor spaces. It particularly includes roofs, with a well-planned use of unobstructed roof glazing bringing daylight deeper into the building, achieving better illumination.
To find out more about how building architecture can help create healthier commercial buildings, download the Velux Commercial whitepaper 'Human-centric Lighting: How the design of the building envelope can bring light to life'
Contact:
01592 778916
---