Turning the roofs and walls of commercial buildings into windows can maximise daylight, boost loadbearing capacity and open up a world of design possibilities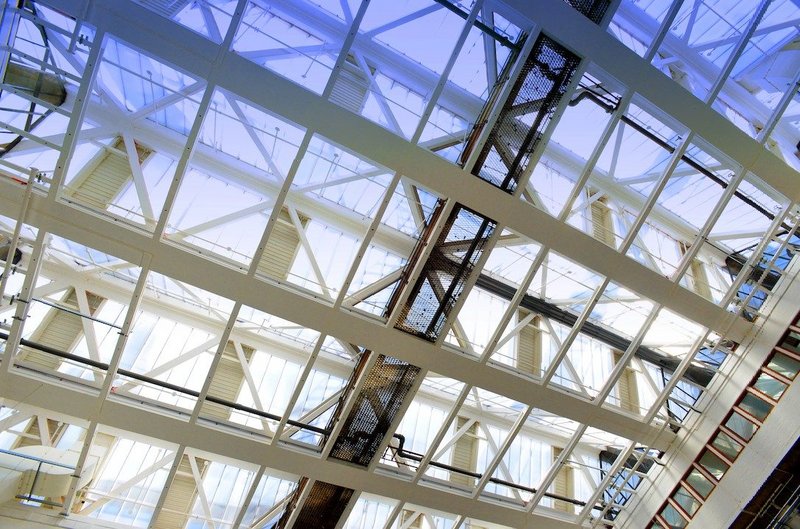 Xtralite structural glazing: Healthier, brighter spaces with greater access to daylight and the outdoors.
Structural glazing systems are fixed and installed using various methods to give the appearance of being part of the fabric of the building. They allow commercial buildings to have windows as walls and roofs and hold structural elements together to create a strong and secure building envelope.
The high levels of customisation possible produce buildings with more homogenous finishes that minimise visual interruption of the facades or roofs.
The advantages of structural glazing lie not only in its ability to maximise daylight, but in its loadbearing capacity. With careful design, the loadbearing capacity of a system could be used to minimise the steel structures required to support a conventional glazing solution.
As with standard rooflights, skylights and facade glazing, qualifying criteria have to be taken into consideration. However, the installation of structural glazing is not as predetermined by the available opening. The size or span of each glazing unit can be significantly larger, depending on the rafter depth used and the fragility rating required for the design.
This allows the designer to create larger unsupported shapes with fewer sightlines and better light transmission. In commercial buildings, daylight quality is improved for building users and there are fewer obstructions to the view of the outside, providing a stronger connection with the surroundings.
Bespoke structural glazing systems give architects the ability to choose the ideal span, size and shape of the opening. In terms of the building envelope, the location of the opening is flexible and the glazing can be customised to interface with the desired surface curvature or roof pitch.
A bespoke approach to structural facade glazing can open up design possibilities. Curved external glazing or even multiple curvatures can be deployed and non-rectangular and irregular shapes can be used for multifaceted facades. The resulting designs add dimension, light and light reflection to a building.
To find out more, download the Velux Commercial Xtralite 'Guide to bespoke structural glazing solutions for commercial buildings'.
For more information and technical support, visit xtralite.co.uk
Contact:
01670 354157
---