Specify a Velux Heritage conservation roof window before March next year and you qualify to enter a competition designed to get you, your project and your practice noticed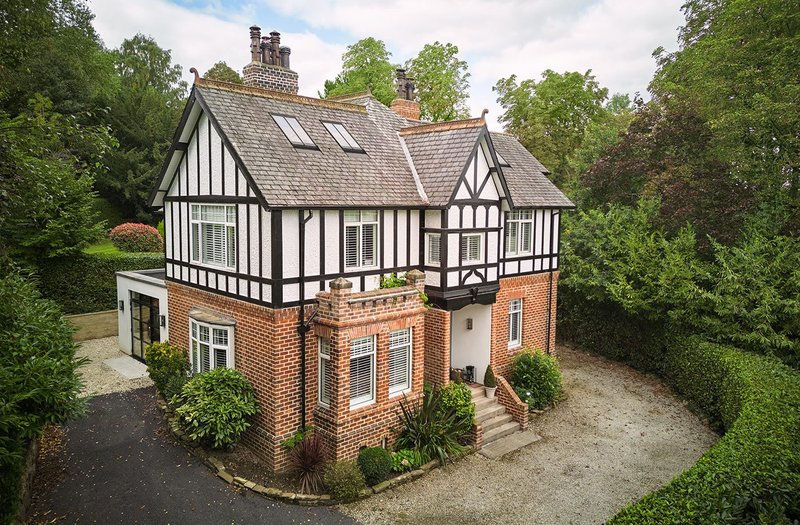 Enter the Velux Conservation Project Competition for a chance to win £7,500 and a trip to Copenhagen for two.
Do you have the skills to impress our judges with your heritage designs? If so, the Velux Conservation Project Competition is your opportunity to showcase your architectural expertise.
Velux is in search of individuals who can merge impeccable aesthetics, sustainable methodology principles and the seamless integration of Velux Heritage conservation roof windows.
This competition is open to architects across the country working on a heritage project. From now until 1 December 2023, you have the chance to register to win £7,500 and embark on a paid trip for two, hosted by Velux, to the heart of architectural inspiration - Copenhagen, Denmark.
In 2023, UNESCO and the International Union of Architects named Copenhagen as World Capital of Architecture.
The winner of the Velux competition will receive media coverage in RIBA Journal, Architects' Journal and the Velux website. Your work will gain recognition for its thoughtful design and sensitivity to heritage preservation.
Velux Conservation Project Competition: deadlines and dates
31 March 2024: installation deadline Projects must contain at least one Velux Heritage conservation roof window by 31 March 2024 to ensure eligibility for the competition.
April 2024: judging and site visits In April, a panel of judges will evaluate the submissions based on architectural merit, innovative spirit, seamless window integration, sustainable methodology and retrofit representation. The top three projects will receive site visits to evaluate the real-life impact of the designs.
May 2024: winner announcement The winner will receive a prize of £7,500 and a trip to Copenhagen for two, valued up to £2,500.
Summer 2024: finalists' case study filming Following the site visits and winner announcement, the three finalists' work will have the chance to become part of a Velux case study. The filming will provide insights into the unique aspects of the projects, complete with testimonials. It will showcase the benefits of Velux Heritage conservation roof windows and explain their role in the projects.
Seize the opportunity: enter now
The journey to architectural acclaim is a few steps away - embrace the challenge, create and leave your mark on the world of design. You have until 31 March 2024 to submit a project.
Find more information about the competition at velux.co.uk/conservation-project-competition
For more on Velux Heritage conservation roof windows, visit velux.co.uk/heritage
Contact:
architecture@velux.co.uk
---