Zinc is the material of choice for three innovative projects, including a Stirling Prize winner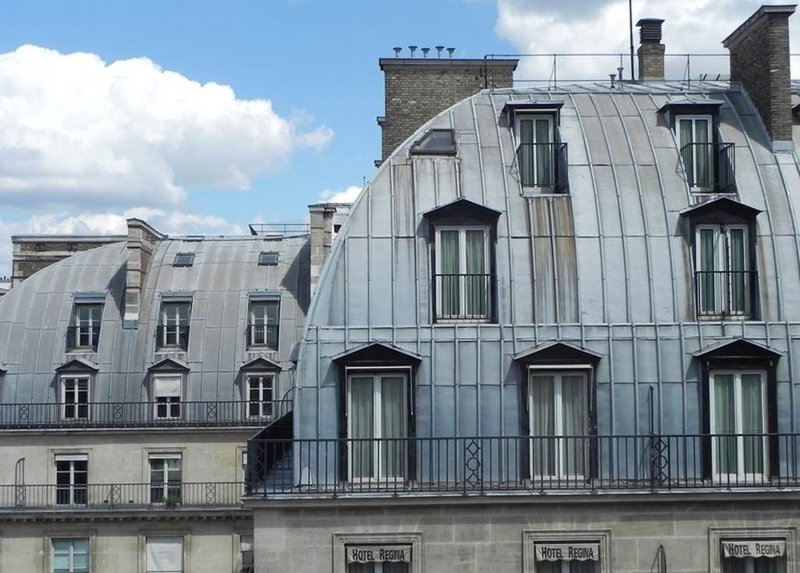 Parisian pinnacles: Zinc is among the most sustainable metals used in construction today.
Zinc has been associated with mid-rise residential projects for 200 years. Even before Baron Haussmann rebuilt Paris in the middle of the 19th century, zinc was already being used to protect the buildings on the Rue de Rivoli in Paris.
In 2022 in the Old Market conservation area of Bristol, Arturus Architects extended an old block of 31 small flats outwards and upwards to create an elegant building housing 63 larger flats.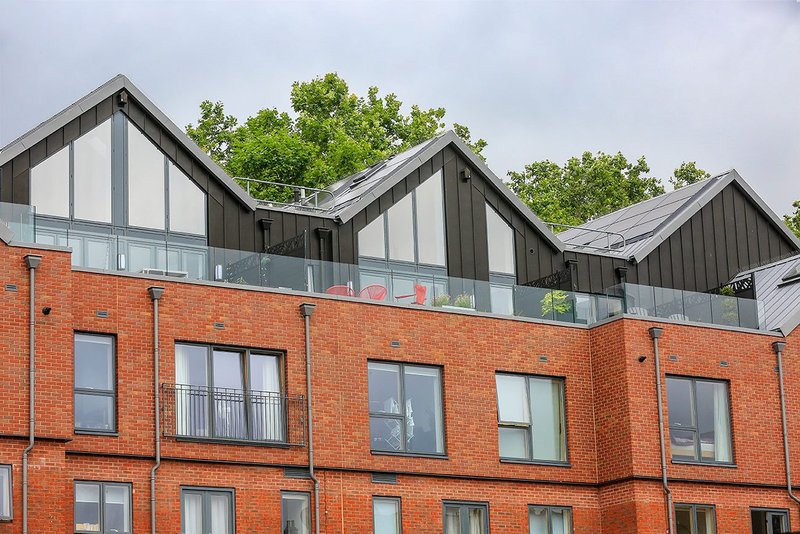 Quartz-Zinc and Anthra-Zinc roofs at Red Cross Village, Arturus Architects' development of private rental apartments in Bristol.
A combination of brick and standing seam were used on the facades. The design provides a characterful modern take on medieval gabled street frontage.
Here both pre-weathered Quartz-Zinc and Anthra-Zinc are used for the roofs and walls as well as the gutters and downpipes, all installed by Architectural Metal Roofing.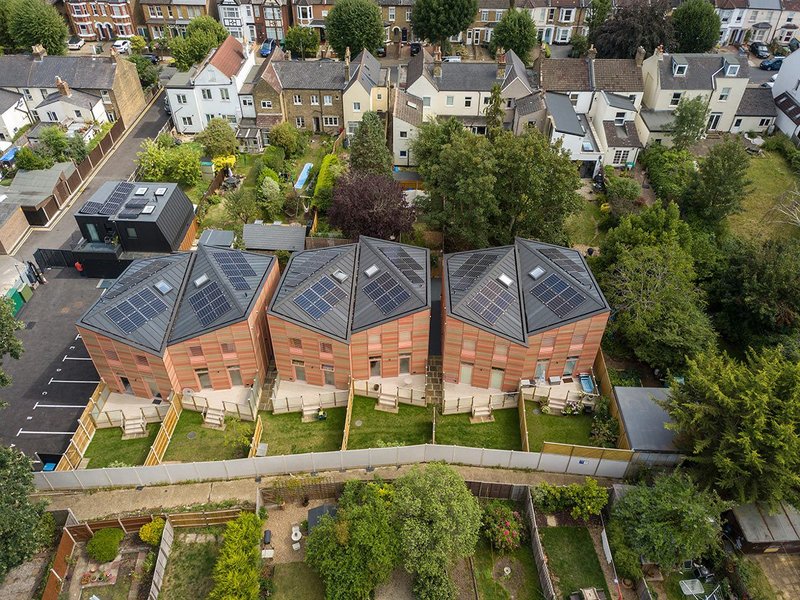 Anthra-Zinc Plus standing seam roofs at Stolon Studio's Stable Yard sociable housing project, Beckenham.
In Beckenham, south east London, Stolon Studio designed Stables Yard - six dwellings using timber frame structures clad in colourful cementitious planks.
The Anthra-Zinc Plus standing seam roof installed by SH roofing also features easily installed PV panels using seam clamps, which blend beautifully into the roof.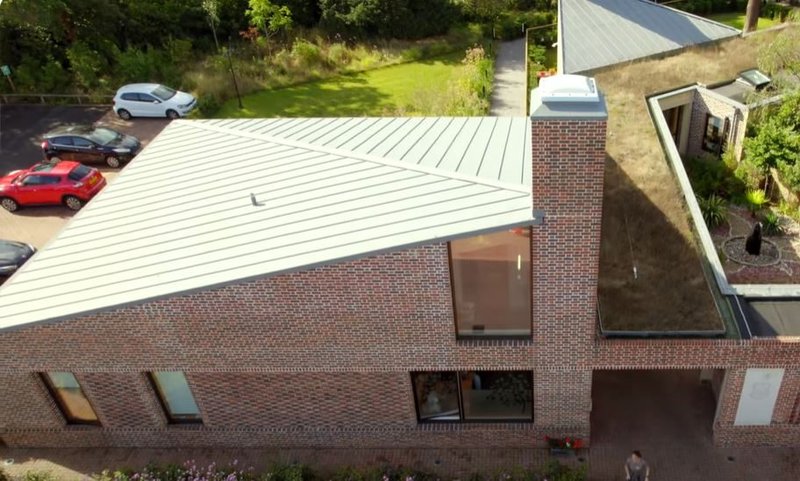 Quartz-Zinc standing seam roof at Stirling Prize winner Mae Architects' John Morden Centre, Blackheath.

Credit: RIBA/Northern Town
This year's Stirling prize winner, while not residential, is worth a mention here too for its use of Quartz-Zinc. Mae Architects' John Morden Centre in Blackheath, London, is part of Morden College, a grade I listed building.
The new edifice makes reference to the historic architecture in its colonnade, brickwork and standing seam roof.
These projects all benefit from the attractive aesthetic of zinc roofs and facades and its durability, which the BRE estimates at 100 years in the Environmental Production Declaration EN 15804. Plus, BROOF(t4) fire tests show no flame spread or penetration.
Pre-weathered zinc comes in a wide number of attractive finishes. For these to be successfully transformed into a finished roof or wall, not only must correct design be followed, but it is imperative to use skilled specialist installers.
VM Zinc works with partner VMZINC@WORK installers who have a known track record of successfully installing zinc and can benefit from a 50-year material warranty.
For an online or office based RIBA accredited CPD, visit vmzinc.com/cpd
For samples, further information and technical support, visit vmzinc.co.uk
Contact:
01992 921300
vmzinc.uk@vmbuildingsolutions.com
---