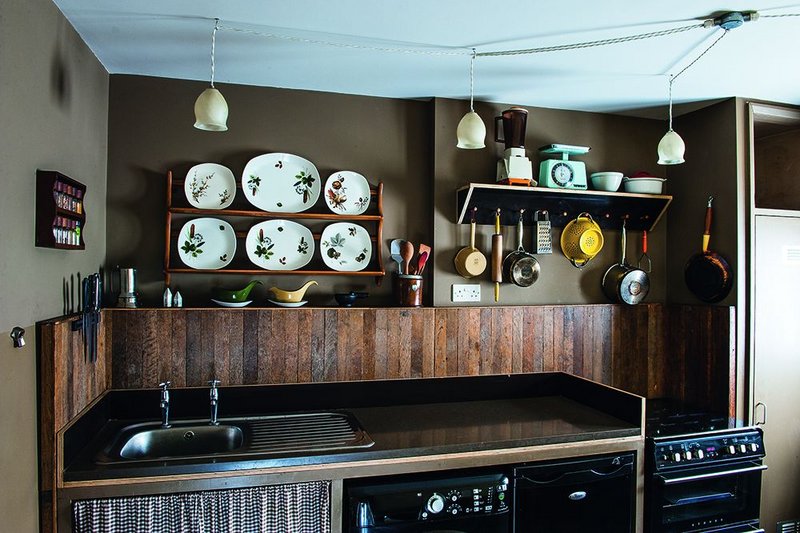 The curated randomness of Pauline House

Credit: Morgan O'donovan
'When it comes to kitchens I'd say our clients are the sort of people who love cooking, but don't see a fancy kitchen as a means to that,' says Brian Greathead, director at architect Manalo & White. They would also appear to be a bit quirky – even eccentric. At the firm's recently completed Walber House, his client, who is also a friend, asked to have a 'dog drawer' built in to the design so the dog basket could be pushed out of sight when not in use. Greathead says the client's dog-owning friends are so impressed they're thinking of doing the same when they re-do their kitchens.
The firm has done high-spec bespoke kitchens, but you get the feeling that Greathead is more excited by working with the very limited budgets available for Walber House and the two other projects shown here: Seabank Cottage, the Norfolk holiday home the Till family, of whom son Jeremy is Dean of Central St Martins; and Pauline House, Greathead's own London pied-a-terre. 'All these are part of an organic process of design – lots of conversations with the clients and working with the kind of contractor that's more open about how things come together. The kitchens were pretty much designed on-site with no drawings,' he says.
The materials might be different, but the design principles are similar. Greathead dispenses with wall units but creates a simple shelf at the back of the units that can be used to keep bottles and small appliances within reach, without cluttering up the work surface. At Walber House a rooflight follows the line of the steel polished cement worktop that was cast in-situ. At Seabank Cottage, it was a bog-standard catering style one in stainless steel. Both are used because they're not only easy to keep clean, but they age gracefully – Greathead is intrigued by the traces of time and habitation.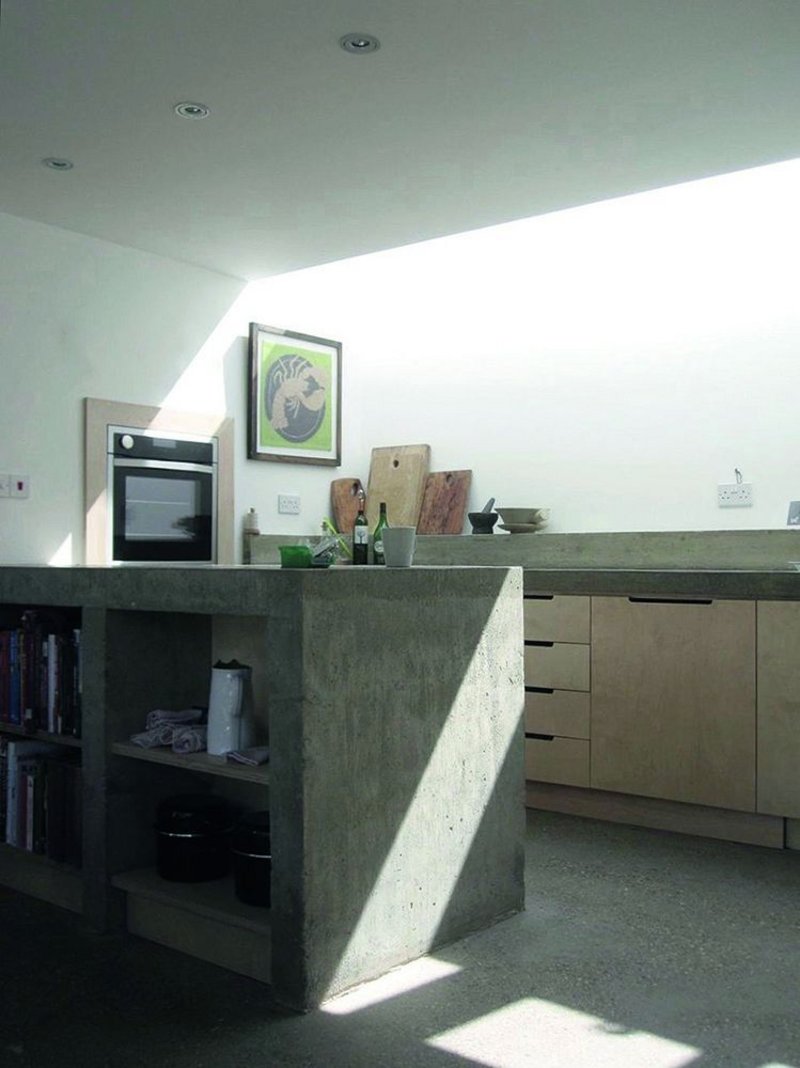 Walber House kitchen – the result of vague conversations and concrete worktops

Credit: M&W Architects
There's also a filter of nostalgia. While he's specified a £1,000 Kohler Karbon tap in one kitchen (it might be anachronistic, but his own preference is for individual hot and cold taps, and for such rooms as a larder) at Seabank Cottage a beautifully made timber shed sits in the space. Greathead rues the day he decided to remove the larder in his own home to free up much-needed space for his family. In his London flat meanwhile, the larder is almost a display cabinet, its amber glass casting an almost Soane-like dull religious light into the corridor.
Greathead says that his own flat's kitchen in Pauline House is his favourite as it embodies everything that he aspires to in terms of economy and utility. The steel was a cast-off from a contractor, the timber backsplash leftovers from another job. Furniture was sourced from secondhand shops, as was the crockery. But despite all that apparent randomness there is no doubting the hand of the architect in the precise curation of the space – there's even a deliberateness to the cheeky Gingham curtain below the sink hiding the bleach and washing-up liquid. But Greathead is also very happy with his friend's kitchen at Walber House.
'I'm usually nervous about working for friends,' he confides, 'as you're expecting to turn up there one day and they'll be complaining – but it's worked for them and they really love it.

Seabank Cottage. Materials are almost throwaway – the thinking isn't

Credit: David Grandorge