These precision engineered flush-to-floor shower systems for timber floors are insulated for minimal heat loss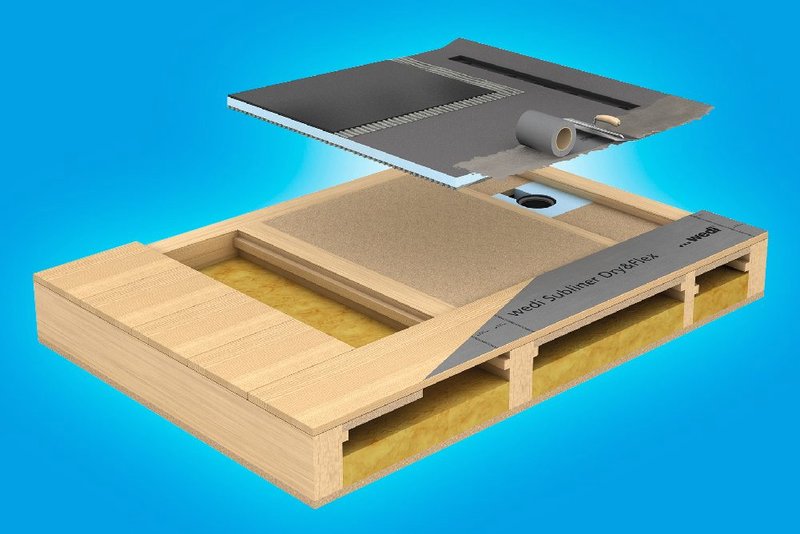 Precision engineered in Germany since 1983: Wedi solutions make building construction easier, safer and greener.
Wedi, a pioneer in the XPS industry, has introduced many product innovations to the construction industry over the past four decades.
It is a forward-thinking brand well known for its precision-engineered, clever waterproofing system solutions for wet areas.
Wet rooms on timber have always been challenging due to the ever-moving, moisture sensitive nature of the wooden substrate - however, Wedi offers two different solutions to tackle this problem.
Providing peace of mind for designers and trades, both Fundo Ligno Plus with its point drainage and Fundo RioLigno with its linear drainage are designed to fit flush into the suspended timber floor without time-consuming and laborious levelling measures.
5 unique advantages of Wedi's timber solutions:
Integrated, precise gradients
Low outer edge thickness to ensure a flush-fit (23/25mm)
Reinforced drain area to account for the fall in thickness
360° rotatable, partially integrated, dry-fit drain technology
Substructure element for accurate alignment and support of the drain
To ensure the proper tanking of splash areas, the surrounding walls and floor can be lined with a Wedi Subliner membrane or Wedi building boards - awarding the install with a UKCA/UKNI/CE mark.
Timber structures are also prone to heat loss so it is not only important to make them airtight, but also to include adequate thermal insulation.
Wedi XPS elements are 100 per cent waterproof to their core and also insulate, preventing heat loss.
3 thermal benefits of XPS Wedi elements:
Warmer tiled surfaces thanks to the low U-Value (0.036 W/mK)
Ideal for use beneath underfloor heating systems of all kinds
Improved response time of heating systems - up to 70 per cent
For more information and technical support visit wedi.net/uk
Contact:
0161 864 2336
enquiries@wedi.co.uk
---