This versatile, fully integrated wet room concept comes with a 40-year pedigree and a 10-year guarantee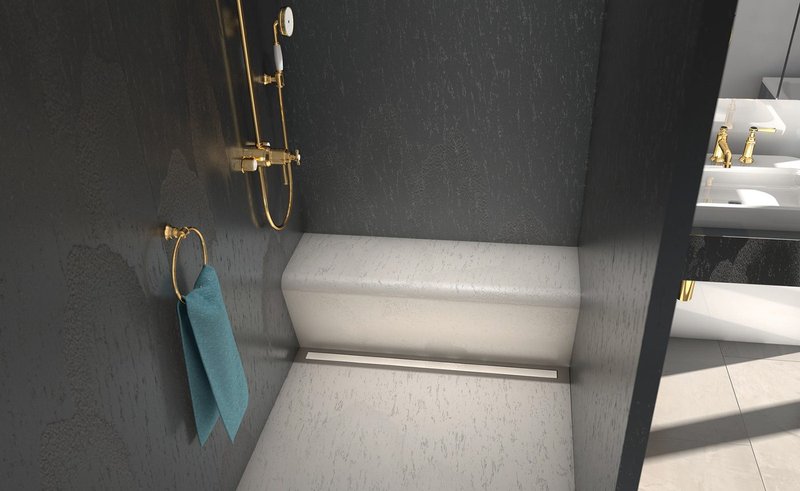 Wedi Fundo Riolito Neo shower element and Sanoasa Bench 3, completed with a seamless, preformed Wedi Fundo Top and Sanoasa Top design surface.
Floor-level showers are vital parts of modern bathrooms: barrier-free, easy to maintain and suitable for all generations. However, due to the many aspects to consider during planning, their design can be technically demanding.
The strength of the Wedi brand lies in its concept, which has been tried and tested by industry professionals since the 1980s.
Developed with modularity in mind, every product is designed to interlock with the next, creating a fully integrated system.
A Fundo shower system consists of:
A 100% waterproof XPS floor-level Fundo shower element with:
integrated, precise gradients
point or linear drainage located at the centre, corner or end
360° rotatable, partially integrated dry-fit drainage technology
square, rectangular, round, quadrant or shell-shape design
System accessories, including:
a special sealing set providing a universal seal to a variety of materials
a drain-substructure element for accurate alignment and support of the drain
an impact sound deadening fleece to reduce water impact noise
Plus optional 100% waterproof XPS functional design elements:
a ready-to-fit partition wall with or without a niche and integrated technology
a preformed storage solution with all joints sealed during manufacturing
a shower bench in different formats or a corner seat in different sizes
an edge strip for creating a curb or an even surface for glass partitions
The surrounding walls and floor can be lined with Wedi building boards or with Subliner membranes to ensure the proper tanking of splash areas.
Wedi offers a 'voluntary' 10-year product quality guarantee on its entire standard range. This goes far beyond the industry-compulsory standard manufacturer's warranty, demonstrating the quality of its products and functionality of its systems.
For more information and technical support visit wedi.net/uk
Contact:
0161 864 2336
enquiries@wedi.co.uk
---