Innovative, quick-fit wet-room solution also offers highest level of watertightness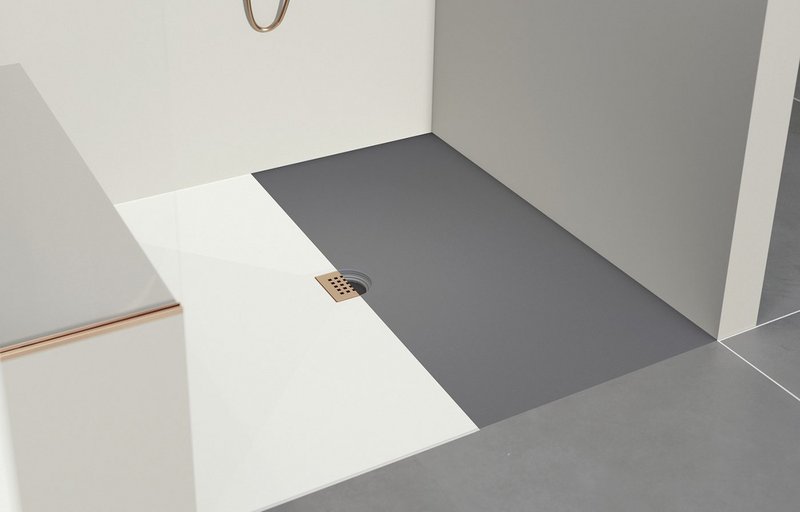 Combining technology and design, the new Wedi Fundo Ligno Plus shower element is available with a seamless design surface offering an aesthetic and functional solution for suspended timber floors.
Wedi's new Fundo Ligno Plus floor-level shower element is specially designed for flush installations in suspended timber floors and can be effortlessly integrated into the existing wooden layer.
It sits and fits flush with the existing wooden substrate without the need for laborious levelling measures.
With a 23mm outer-edge thickness, 100 per cent watertightness and reinforced drain area (accounting for the fall in the gradient), it offers unrivalled assurance about the ever moving, moisture-sensitive timber floor.
Fundo Ligno Plus is manufactured with 100 per cent green energy and at least 25 per cent recycled XPS foam material. Plus:
It is directly tileable.
A support plate on the underside reinforces the drain area.
360° dry-fit drain technology ensures precise connection of the drain.
Combines with a matching, one-piece design surface.
This latest product in the Fundo range is available with a matching, one-piece Fundo Top design surface, which is made entirely of recycled material and coloured all the way through to prevent unsightly cut edges.
Fundo Top is available in either a mineral or mineral-vinyl composite natural stone look and in colours Pure White, to match modern sanitaryware, Carbon Black, Sahara Beige, Concrete Grey and Stone Grey.
Wedi is a certified EcoProfit operation with certified energy (ISO 50001), environmental (ISO 14001) and quality (ISO 9001) management systems.
The company was recently awarded a silver medal from EcoVadis, the world's leading provider of sustainability ratings.
Wedi is paving the way for a sustainable future, supporting its customers, partners and suppliers in the responsible use of energy and environmental resources while inspiring creative, functional bathroom design.
For more information and technical support visit wedi.net/uk

Contact:
0161 864 2336
enquiries@wedi.co.uk
---