A project to restore a declining and neglected loch in Moray included refurbishing and fixing fly fishing buildings. As a local initiative, it welcomed the cost-effective options of SterlingOSB Zero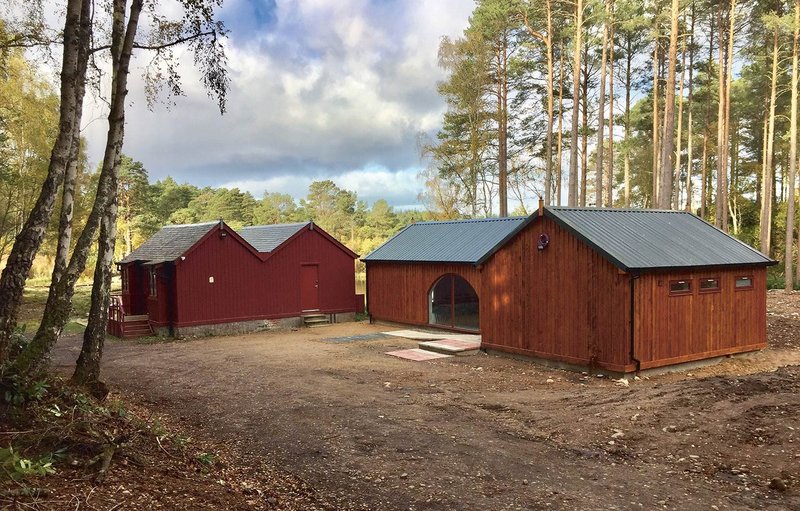 The refurbished boathouse and bothy and new stable block took advantage of SterlingOSB Zero's intrinsic structural properties.

Credit: Friends of Blairs Loch
Trout fishing at the Loch of Blairs, Moray, ceased around the time of millennium. Since then, the loch has started to merge into its surroundings: its banks becoming overgrown, weed clogging the water, and the Victorian boat house, adjoining bothy and adjacent stable and cart-house buildings had all fallen into disrepair.
A group of locals came together as the Friends of Blairs Loch, with a mission to transform the loch into a place for recreation by extending the network of footpaths around its banks, transforming the dilapidated buildings into a field study facility for local schools and, ultimately, returning trout to the water.
By 2020, the Friends had enough funds to restore the picturesque boat house and bothy. Its slate roof, structural frame and cladding were all repaired by local contractors and new windows were installed on the Bothy. Internally, the works were completed by volunteers, including insulating the Bothy's walls and roof and replacing the timber lining. The floor too was rebuilt using SterlingOSB Zero boards as a solid substrate onto which the final floor covering was applied.
Attention then turned to the stable and cart room. The Friends had intended to restore the wooden building and turn it into a classroom, but surveys revealed that its structure had deteriorated to the point where it was unsafe.
'The only work carried out by volunteers to this building was decoration'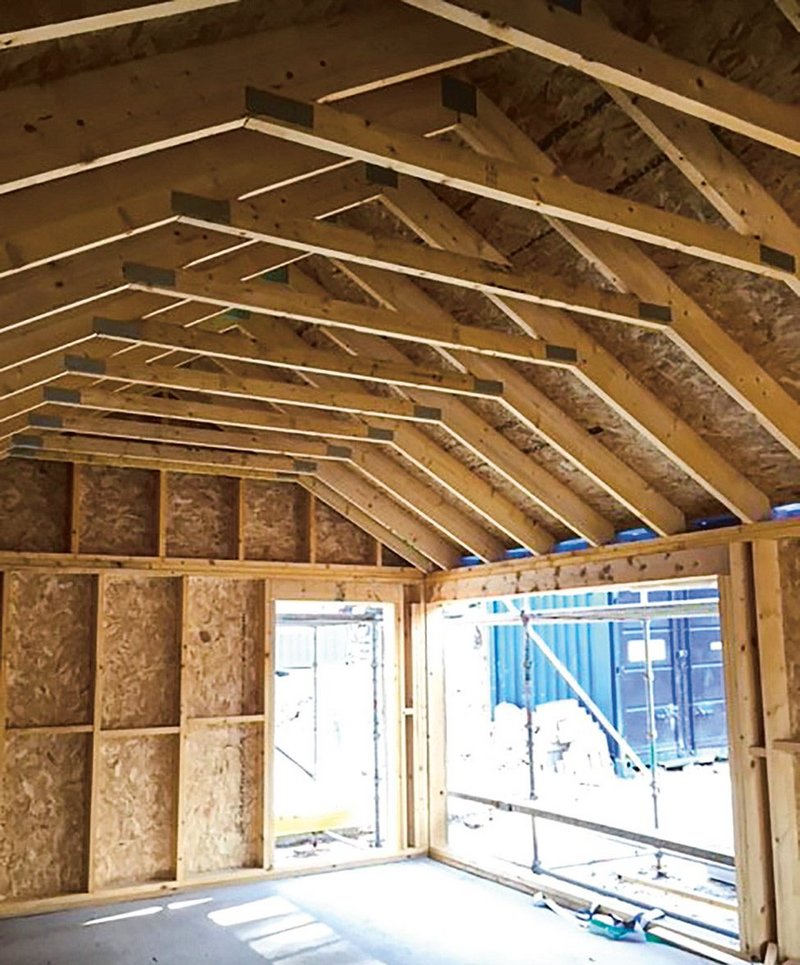 The new Stable Block is a timber-frame covered in SterlingOSB Zero.

Credit: Friends of Blairs Loch
Wittets Architects designed a contemporary replacement for the stable to occupy the same footprint as the original. 'The stable room is a very conventional timber framed building; the frame was built and covered in SterlingOSB Zero with a larch skin applied externally, while on the inside is insulation and a plasterboard lining,' explains Brian Higgs, one of the Friends. Wittets Architects' scheme also features a metal profile roof mounted on a SterlingOSB Zero substrate. 'The only work carried out by volunteers to this building was decoration,' says Higgs. 'The rest we left to the professionals because it had to comply with Building Regulations.'
Alongside Stable Classroom, the architect has also added a new building, designed in the same style and built from the same materials, which houses toilets, a changing area and a kitchen.
The Friends have built a series of wildlife hides using i-Joist offcuts supplied by local manufacturer James Jones & Sons. The joists feature softwood flanges either side of a SterlingOSB Zero web. The hides have been formed by screwing together the joist flanges to form the walls and roof of the hides.
With restoration of the buildings complete, the focus of the Friends is to remove weed from the loch before reintroducing the trout.
Check their progress at www.blairsloch.com
For more information on how SterlingOSB Zero can help your project click here