After writing a rather gloating leader in the last PIP on the demise of the Thomas Heatherwick's Garden Bridge, we are now dedicating the upcoming PIP's Interiors section to bigging up his intervention at the Zeitz MOCAA Museum in Capetown. Now, while some might say that exemplifies the fickleness of architectural journalists, I'd like to think that what it really means is that we have the ability to bring objectivity to everything we review. And there is something to be said for a non-linear approach to architectural thinking – it did, after all, generate the ground shift that was deconstructivism. But in the midst of all that programmatic clashing together a question in the frisson of resulting static remained: like the bridge, just because you can, should you?
The gargantuan task of removing a building by degrees may in principle seem counter intuitive, but here Heatherwick has created spaces that seem referential and embedded in a bigger history; as if the ego has stepped back a little so the structure can speak of what it was, and the Gaudi-esque provenance of its new iteration.
Architectural wilfulness will be on full display at architect Giovanni Vaccarini's Geneva office building in our cladding focus; which has me marvelling at the levels of self-belief that can convince a corporate client to shell out a fortune to clad its building in an extra, diaphanous, one hundred tonnes of glass. In both cases the approaches seem metaphorically expressive of these uncertain days. Karl Marx was right: All that is solid really does melt into air.
---
Jan-Carlos Kucharek enjoys three of this issue's out-takes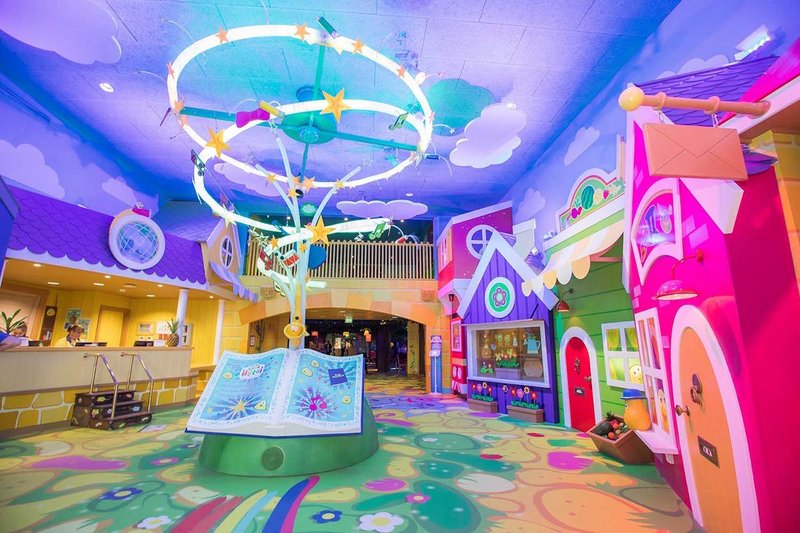 HOTEL-ETUBBIES
Nice to see the Manser Practice, sponsor of the Sunday Times British Homes Award Manser Medal, keeping its own hand in with domestic design. Here it's at Alton Towers' CBeebies Land Hotel; and it looks like there's been plenty of client consultation. Designed for children and any parents suffering from retinal cone and rod photoreceptor deficiency, each of the 76 rooms is based on the channel's shows. dormakaba cushion stop door closers were specified to protect the door leaf and frame 'in the event of slamming or violent use.' Quite why tempers might fray at CBeebies Land isn't stipulated but at least guests won't accidently Ninky Nonk their Pinky Ponk.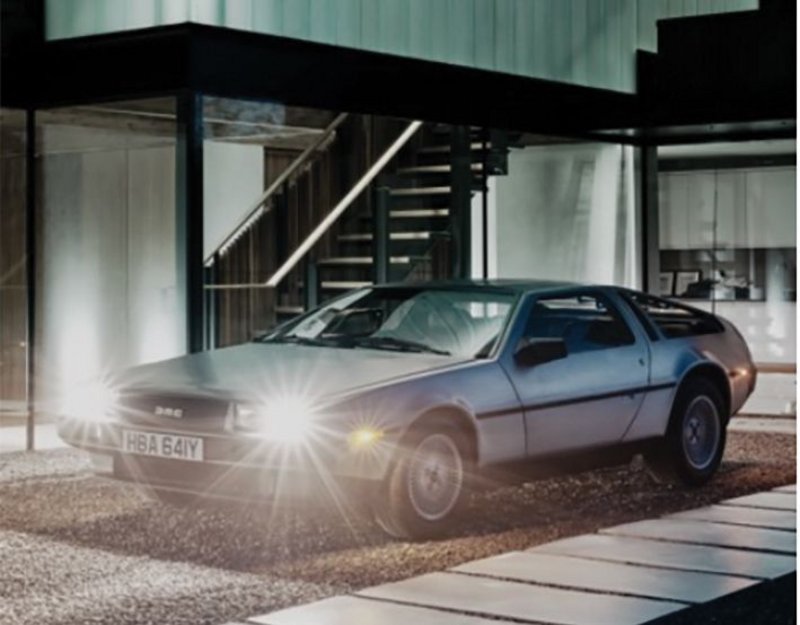 BACK TO THE PHOTOGRAPHER
A 2017 British Homes Award shortlister, Hyde & Hyde's Silver House on the Gower Peninsula shows appreciation by the architectural world but, one fears, less so by its photographer. Images supplied with the PR for the high-end residence suggest a childhood fascination with being Marty McFly in the 1985 movie Back to the Future; a predilection undergoing psychological transference in his photo shoot –with the client's car as the star. Cue shots like 'Silver DeLorean with house as canopy', 'Silver DeLorean next to blacked-out house' and 'Silver DeLorean illuminated by Reglit glass cladding planks'. And the Manser Medal goes to… the clock tower at midnight.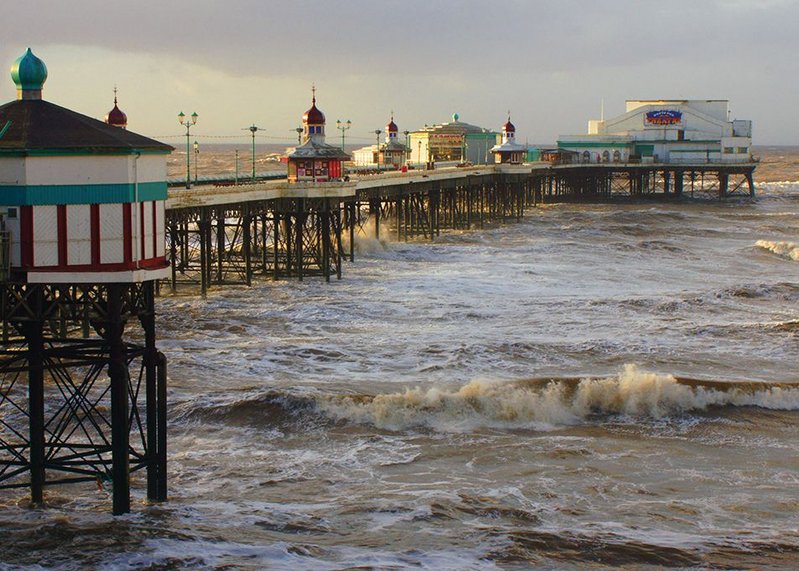 All AT SEA
As Blackpool's Golden Mile is first choice for the UK's hardcore stag and hen nights, is it any wonder that its piers have joined the 2018 World Monuments Fund's 'Watch' list of 25 most threatened cultural heritage sites? I mean, this is where you end up when you'd rather invest your Easyjet air fare to Magaluf on a few more cocktail buckets in Tommy Ducks. And it's in endangered company: Aleppo's bombed-out souk, the Old City of Ta'izz in Yemen and earthquake wracked Amatrice (no, that's not an exotic shot), in Italy. Luckily, the drinks are on American Express, who's given $17.5m to the Watch fund. Bear that in mind next time you get Dean-O to hold your chips…