With piping that sits directly under most flooring types and app-controlled thermostats in every room, the Wunda system is saving energy at a time when it's never been costlier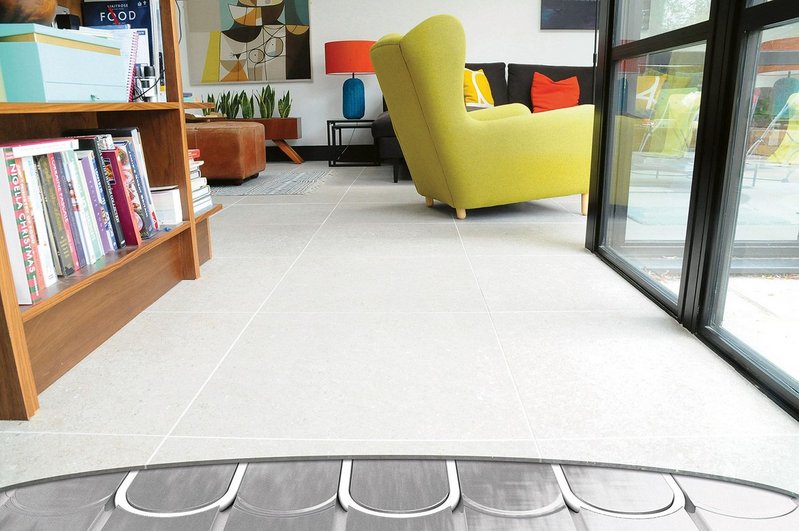 The Wunda underfloor heating system sits right under the floor so boiler temperatures can be lowered from the usual 75°C to 35 to 45°C, saving energy and cost.
This is a prescient time to discuss making building heating systems more sustainable and economical.
Action on the climate crisis has set an indisputable logic to the context of heating homes and buildings efficiently, but arguments about how and when have usually focused on the high upfront costs as a prohibitive factor in the mass adoption of more sustainable methods and systems.
The UK's long anticipated domestic energy price cap rise has hiked bills by an average £693 for ordinary households - the first of two rises expected in 2022.
The Russian invasion of Ukraine has driven oil and gas prices even higher as European governments encourage reduced usage to help sanction Russia and scramble to redesign their energy security strategies in a changed geopolitical landscape.
Sustainability's economic appeal has never been stronger - both in the installation of more efficient systems and the retrofitting of homes to lower usage.
This is where Wunda, a British heating company based in Caldicot, south Wales, has put its focus since it was founded in 2006 - first with its on-demand underfloor heating and now with its new smart controls system launched in November.
It was set up by Charles and Josephine Pugh, the founders of sofa brand MultiYork, and their daughter and son-in-law. They rented a house with underfloor heating and realised it didn't work effectively.
'The pipe centres were too far apart and it was so embedded in the floor structure it would take two to three days to heat up,' says Charles. 'We'd finished our business and were looking for what to do next when one of our friends said underfloor heating is the future.'
The difference with Wunda's underfloor heating system is that the pipes are located in channels in boards right under the surface of the floor so you get instant heat, like a conventional radiator - not five to six inches under as has been customary with underfloor heating.
It means the system is more flexible in use and application. WundaTherm can be retrofitted onto existing floors or timber joists, for example, so more homes can benefit from the efficiencies of underfloor heating, which heats rooms more evenly than radiators do.
Wunda has spent 16 years making its system as efficient as possible, including the use of 16mm-diameter pipes instead of the usual ten to 12mm versions for more surface area to spread heat, closer centres and the pioneering use of an aluminium-lined pipe that creates 18 per cent higher heat efficiency.
The result is a system that can run at 35 to 45°C instead of 75°C, saving energy and the expense of heating to higher temperatures.
Added to this, the company recently launched its WundaSmart heating controls system, which can be installed in existing buildings and new-builds for underfloor or radiator heating.
The system comprises smart radiator heads and wireless thermostats that can be controlled via an app to create different temperature zones according to use, avoiding unnecessary energy use and expenditure of up to 30 per cent on heating bills with easy-to-tailor schedules.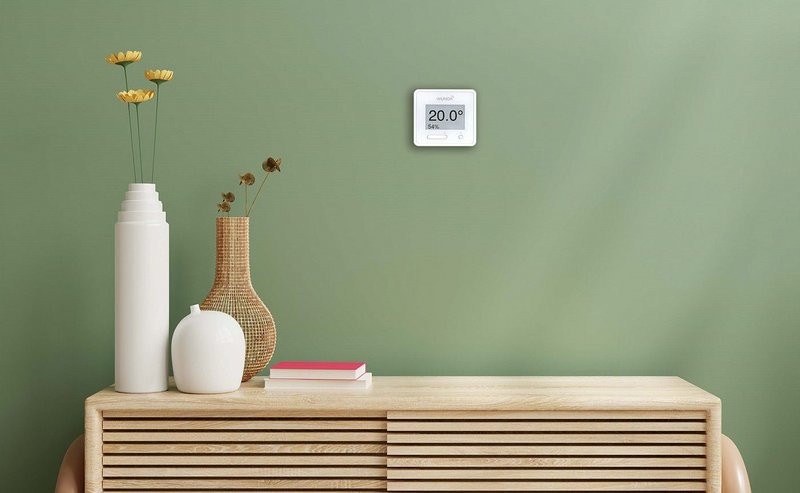 WundaSmart has separate thermostats in each room paired with smart radiator heads to reliably control individual room temperatures.
The system is affordable, offsetting the initial installation cost compared with recent energy price rises, with longer term savings.
Unique features include using a long-range RF signal, separate from wi-fi, which can be used for up to 50 radiators across 30 rooms so applications can be incredibly diverse - all types of homes and buildings.
The system is also geofenced so data privacy is held within the hardware - not captured to the cloud like existing systems - providing additional security.
WundaSmart has received a 4.5/5 TechRadar rating - the highest for any smart heating system.
The company plans to expand into other innovative sustainable heating technologies, potentially including heat pump development that would make it affordable to more people.
Wunda is ready to partner with architects to meet their project sustainability goals - and this is how: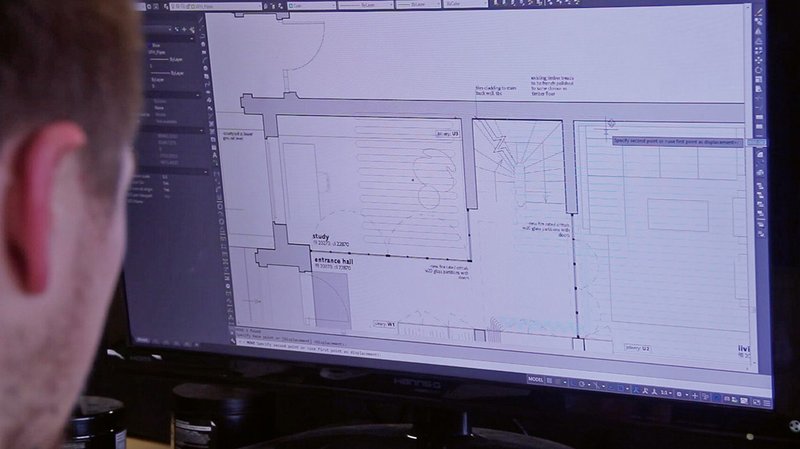 1. Wunda research, development and design
As part of a family business, directors test and develop ideas in their homes as well as through all areas of the company and its workshop at Caldicot.
The 10-strong customer service and technical team, and six-strong sales team, continuously monitor customer feedback for learning insights.
To develop the WundaSmart concept, in 2016 it took over an existing R&D heating controls team based in Poland with skills including innovative electro engineering, PC board design, app development and product design, which have been fundamental to that part of the business.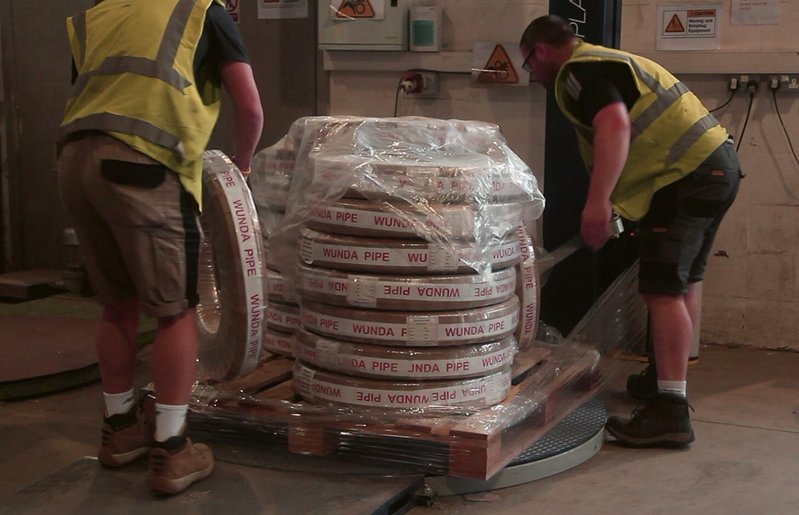 2. Wunda manufacture
Rigorous testing of each product before going to mass production includes expert independent analysis, appraisal and evaluation.
Strong and long-standing relationships with the company's partners is key.
Components are sourced from the best suppliers all over the world. EPS boards are supplied by a company in Austria, the smart control system is manufactured in Poland and other suppliers are based in China and the UK.
These components arrive at Wunda's 6500m2 factory in Bridgend, about 40 minutes' drive from the head office, for production and assembly.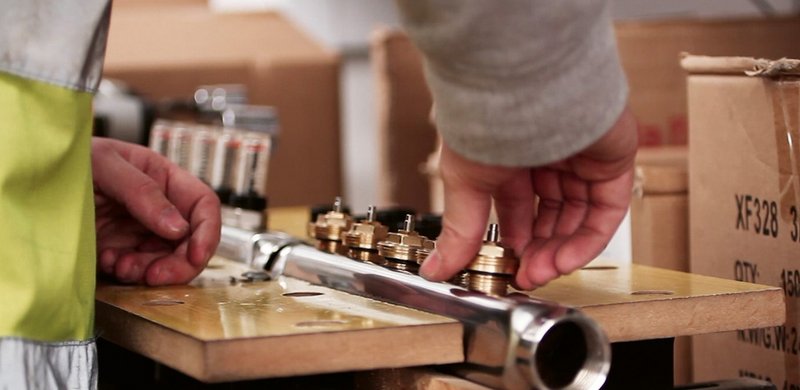 3. Wunda assembly
A team of 20 in Bridgend assembles Wunda's range of 11 stainless steel manifolds and pump sets, laminates its rapid response, on-demand UFH heating panel and produces its new on-demand underfloor heating system, ensuring quality control and industry leading guarantees.
It has also recently taken on another 9300m2 of warehouse and production space with a £5 million investment next to the head office where it will expand production, capacity and the team, particularly for the production of the WundaSmart system.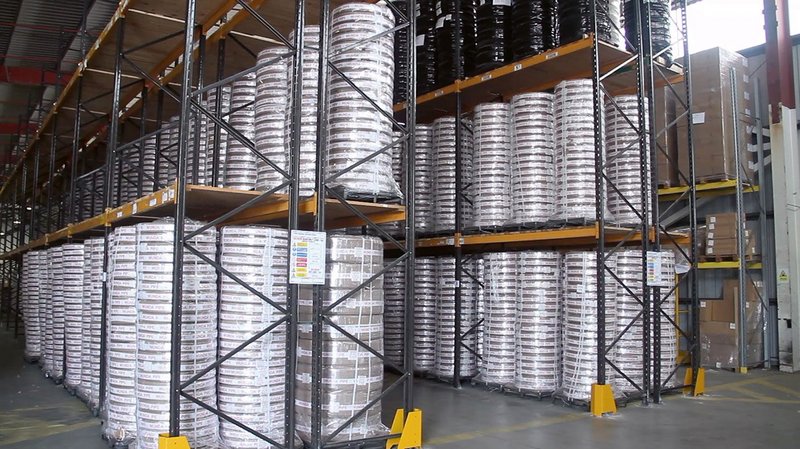 4. Wunda warehouse and delivery
At any one time, Wunda holds around three months' stock. This allows it to deliver on time and means it didn't experience the same supply issues during the Covid 19 pandemic as many manufacturers.
The existing warehouse is laid out with five-tier-high palletised bays that stock and supply floor heating systems and smart controls.
The new warehouse will allow further rapid response to orders for all type of projects.
The team uses tried and tested carriers including parcels via DPD and pallets from two reliable carriers and regularly achieves 98 per cent efficiency rates.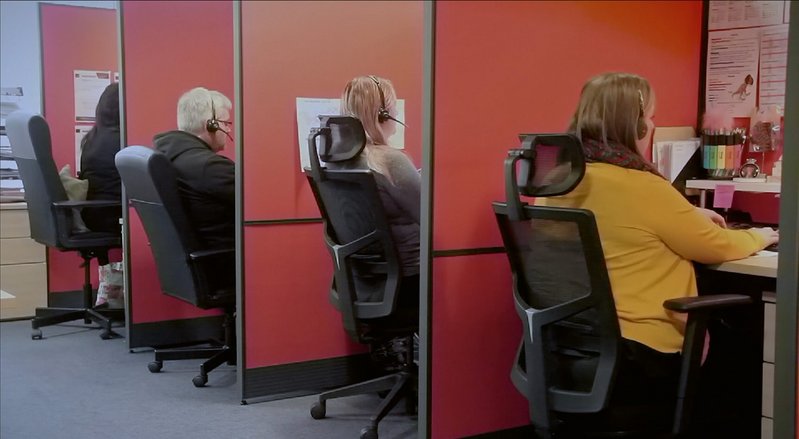 5. Wunda specification and customer service
Wunda's products can be bought directly; the company has dedicated teams to deal with retail, trade, developers and specifiers.
Estimating and specification is carried out by Wunda's in-house team of CAD and product specialists.
The firm's sophisticated software means it can turn around project plans for specifiers within 48 hours.
There is also an express service.
A separate team deals with customer service and technical support, which is on hand six days a week for both end and trade customers.
Wunda's commitment to customer service is reflected in its 5-star Excellent TrustPilot rating.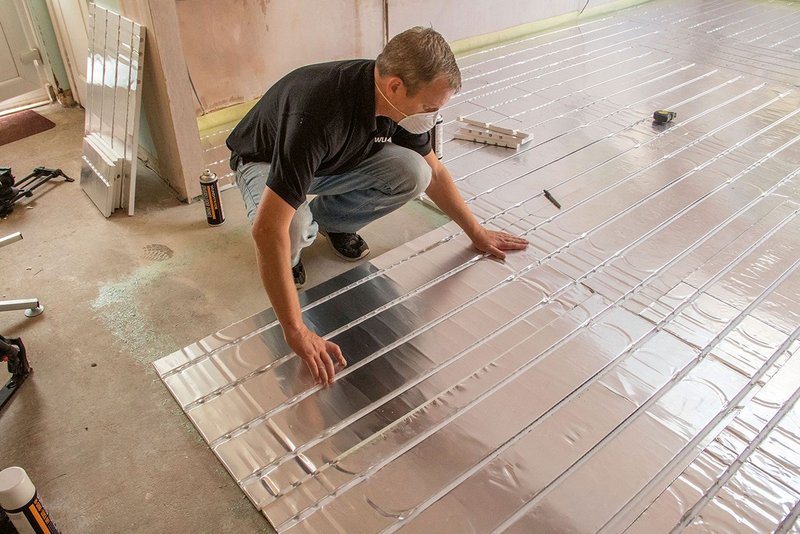 6. Installation of Wunda underfloor heating
Wunda's underfloor heating systems are designed to be installed by tradespeople, DIY and self-builders with the help of its instructions, videos and guidance.
It is relatively quick. Boards can be cut to size using a craft knife, arranged according to Wunda's free bespoke plan and stuck down with a quick drying adhesive, which takes 30 seconds to dry.
Pipes are then laid into the channels and plugged into the manifold, which is connected to the boiler.
A plumber or heating engineer is only normally needed for this connection and the smart controls installation. Floors can be laid directly on top.
For more information and technical support, visit wundagroup.com
Contact:
0800 083 2677
Produced by RIBAJ in collaboration with Wunda Group
---