The rest of the Room within a Room long list, plus the judges' comments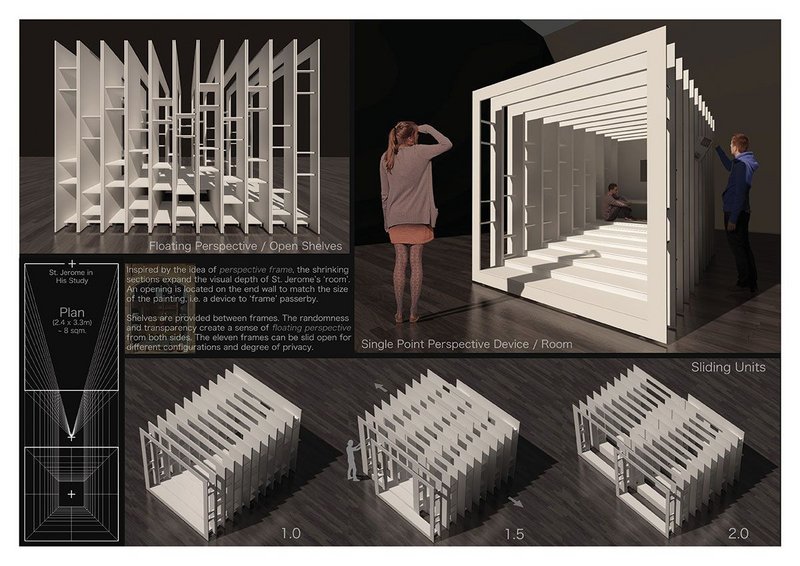 Frames by Tony Leung
'It's novel – he's picked up on the artist's original use of perspective and made 8m2 look like 80m2, a bit like the Tardis' – Stephen Proctor
A Heavenly Mansion by Charles Holland Architects
'It's more about the mad surface than the function, which picks up on OSB's material nature – and makes it really fun!' – Sarah Castle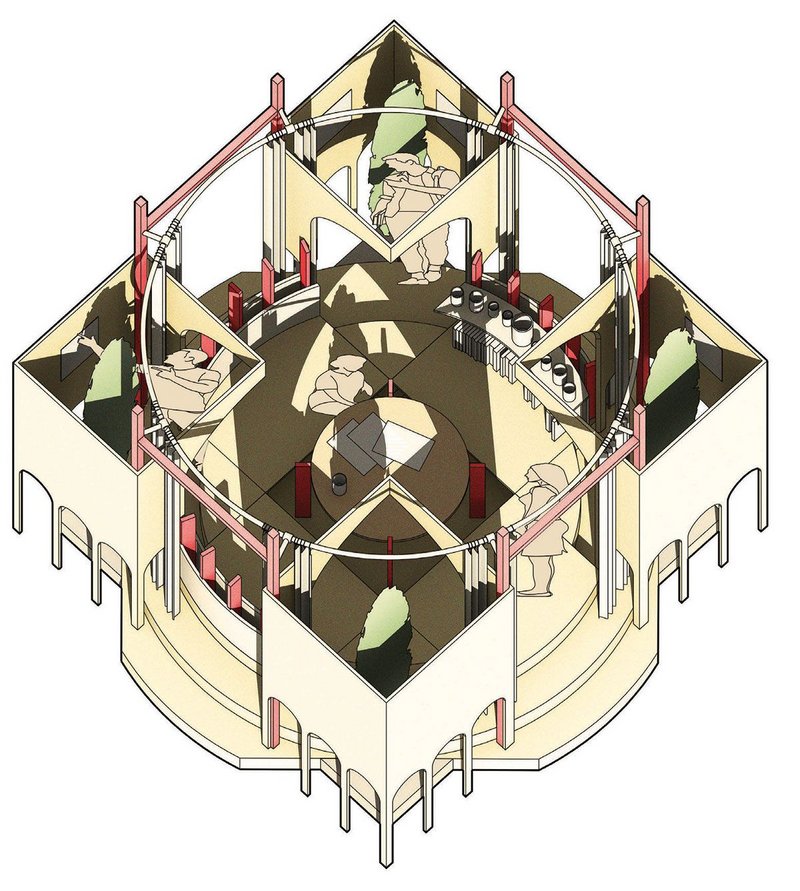 Citadel in a Room by Fisher Cheng
'Strange OSB trees in the corners hide the central workspace, helped by a circular curtain. It's odd but quite nicely so' – Jan Kattein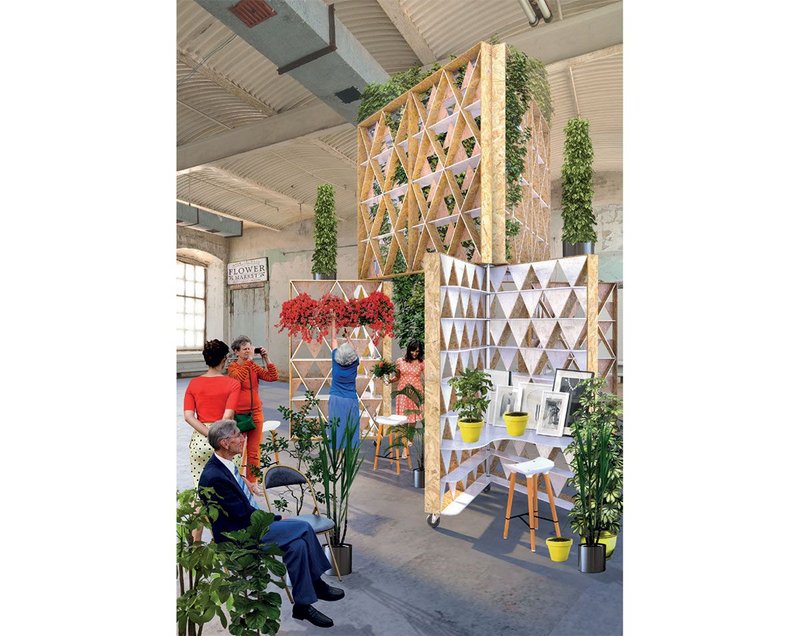 Inside-Out by James O'Neill and Ninian MacQueen
'It's well considered, in the Alhambra garden tradition and with a triangulated structural rationale that makes good use of OSB' – Ed Burgess
---
Judges' comments
It was interesting to see such a diverse range of approaches, from the exuberant collaged references to da Messina's St Jerome, to the more minimal, almost 'solitary confinement' of some of the more austere retreat assemblages. The jury saw the potential and fun in both. In the end what appealed to us all was the idea that such a small 'room within a room' could have a dual personality – expressing the idea of retreat and engagement in equal measure. The Playwright's Retreat captured this idea in a simple play of 'head in the clouds' gravity-defying workspace, cleverly unfolding to present a theatre in miniature.
Stephen Proctor, founding director, Proctor and Matthews
---
Boffinry really is rife. We saw it all – from the neo-renaissance workspace rotunda, to the po-mo kitsch workscape, the flat-pack domestic micro work unit and the eco-warrior's office allotment. All credit to Norbord and the RIBA Journal for unleashing such creativity around one single material. The winning design humorously captures the challenge of today's young entrepreneur. The constant juggling act between doing the work and selling the work is expressed in one elegant spatial transformation from solitary work pod to ready-made stage set.
Jan Kattein, founder, Jan Kattein Architects
---
A good number of entries explored the underlying questions in this year's brilliant brief, elevating them from an exercise in cabinetmaking to questioning the nature of work, identity and social interaction. There was an impressive range of elegantly presented proposals with technical aspects carefully considered. We have made dramatic progress with Norbord on developing our Kit Studio winning entry from last year to a prototype stage and it is exciting that the inherent smaller scale this year, which lends itself so well to OSB, will suit fabrication of the developed design.
Ed Burgess, founder, Burgess Architects
---
The RIBAJ/SterlingOSB Room within a Room competition presented a fun challenge to the designers entering – how to accentuate the formal and material properties of the board in a believable yet inventive way. The very best designs showcased not only highly creative spatial solutions, but also used the OSB in a way that enhanced the playful character of the material.
Sarah Castle, director, IF_DO
---
The nature of work is not a fixed thing
The winner: The Playwright's Retreat