Stretching the season with Chichester's tent
How about this: a fully-functioning 1400-seat theatre, complete with grown-up seating, air conditioning, full lighting rig, proper ­acoustics and foyers, for not much more than £1m? If you stop thinking 'building' and start thinking 'tent' instead, then it makes sense. But this is no ordinary tent, though it can trace its lineage back to the tradition of the circus big top. Chichester's Theatre in the Park, by architect, academic and temporary structures specialist Teresa Hoskyns, is the most ambitious yet in a series of travelling theatres that she and her husband, theatre producer ­Matthew Churchill, have produced.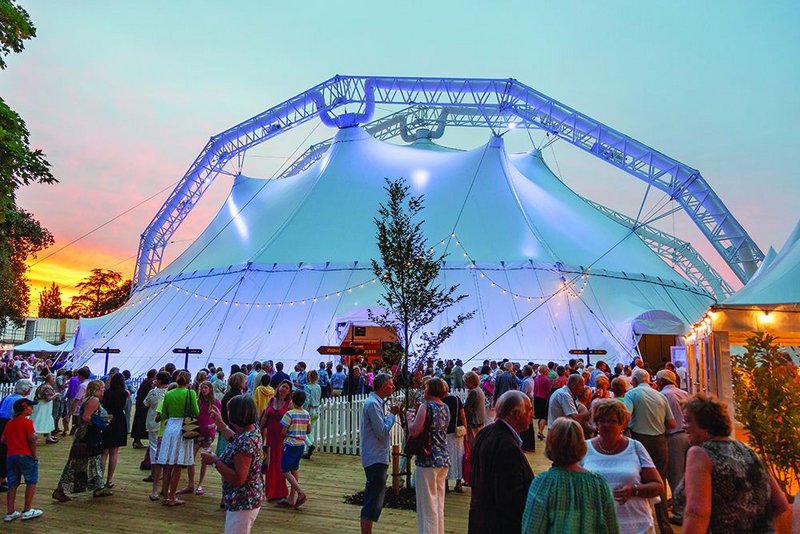 Big Tent Theatre, Chichester

Credit: Freya Scott
It helps that there are no foundations deeper than the clusters of 1m-long steel pins that keep everything tethered, that everything from wardrobe to dressing rooms to foyer ­cafés can be made of shipping containers, and that a lot of the kit – from toilet cabins to air handling and generator units – can be hired. In fact the whole theatre – though designed specifically for the needs of Chichester Festival Theatre's summer season – is designed to be repurchased, packed away, and reconfigured for other productions elsewhere.
This means that the permanent octagonal Festival Theatre, originally designed by Powell & Moya and at present being rebuilt and extended by Haworth Tompkins, will keep its very loyal audience, which would otherwise have to make do with only the small second permanent auditorium, the Minerva. The ­day I went to the Theatre in the Park, crowds were pouring along the boardwalk from the old theatre across the park to the magical new one. They were there for a matinee performance of – what else – ­Barnum, the circus musical. Hoskyns' theatre, its external trusses allowing for column-free space in the auditorium, its part-sound-absorbent, part-reflective doubled skin giving good acoustics, was proving to be a theatrical event in itself.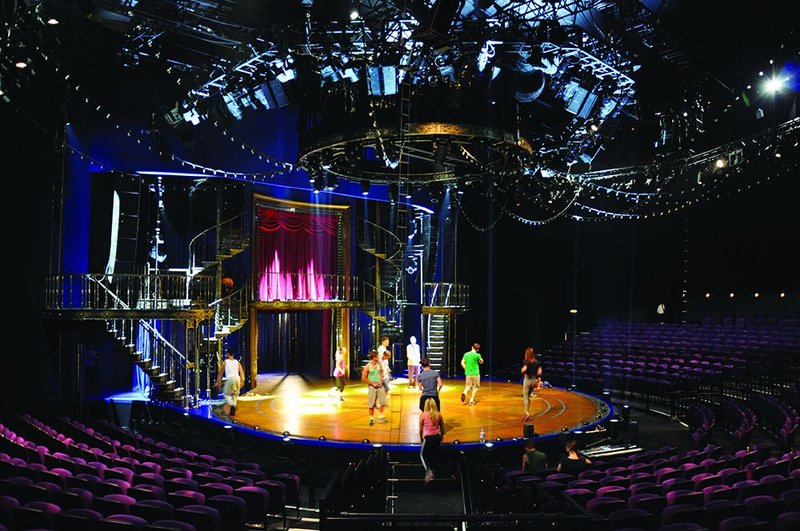 Big Tent Theatre, Chichester

Credit: Hugh Pearman