Ingenious design response to a sensitive site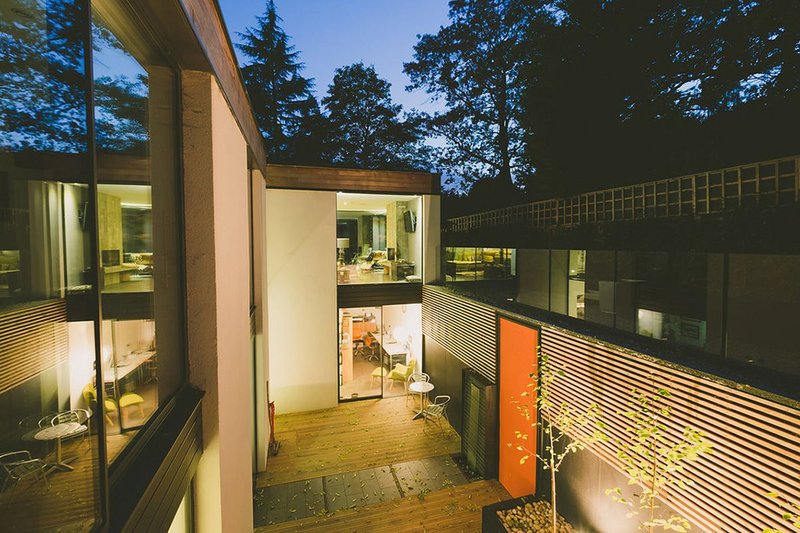 Credit: Paul Bundy
Khoury Architects for Peter and Paul Knott
Contract value: £610,000
GIA: 795m²
RIBA West Midlands Project Architect of the year Award sponsored by Tarmac
Chattock Gardens is an ingenious design response to the classic challenge of a sensitive backland garden site. The solution, to build the greater part of the two houses underground with modest single storey pavilions at ground level, was embraced by clients Peter and Paul Knott.
Any trepidation about the underground spaces was blown away by the series of external sunken courtyards, linked to beautifully day lit and animated living spaces. The architect's handling of single and double height internal volumes, linked to the external courtyards, is highly accomplished, and is matched by the refinement in the detailing.
The jury was delighted by the way that the two houses successfully embraced the very different personal tastes of each of the occupiers. That houses of this quality were self managed and self built by the clients, to such a high standard and at a modest cost, is an impressive achievement.
See other winners of the RIBA Regional Awards 2016 – West Midlands
---